Build a box
Build your own hampers box in few steps: Pick a box design, gifts & greeting card.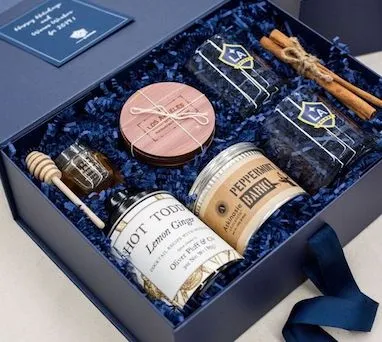 Build a Box
Curated Collection
Have a look at our collection of beautifully curated Quick hampers. Ready to ship!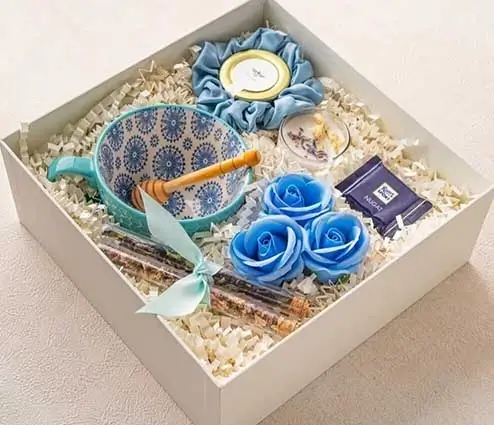 View Collection
Custom Concierge
Looking for branded boxes, items, cards & more? No problem, we'll send you a customized proposal.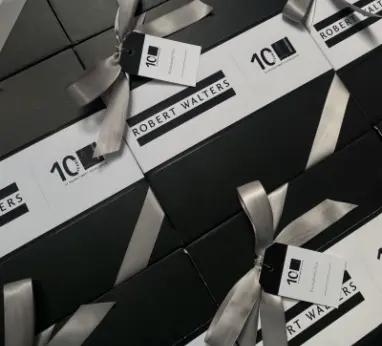 Get in Touch
Corporate Gifts For Clients & Employees
Nurturing client relationships and showing appreciation to employees are vital in today's professional world. Especially during holiday seasons a gift is a great token of appreciation that your clients and employees will surely value.
Our team will handpick and carefully select the items to be included in the gift according to your brief. We pick from a large assortment of products to cater any industry and we make sure to find the ideal gift for your clients or employees.
Corporate Gifts For Any Industry And Occasion
There are lots of occasions for which gifting plays an important role and can have a great impact on the stakeholders. Some examples that are worth mentioning are:
Client Appreciation
Employee Appreciation
Onboarding Kit
Company Anniversary
Annual Meeting
Online & Offline Event
Seasonal Hampers
Onboarding Kit to Welcome New Joiners
Onboarding processes are a crucial step of getting employees up to speed when joining the company, there is a lot to learn and to get used to for the new joiner. And certainly there will be lot of questions from freshly joined employees. Guidance and clear direction are very imporatant in a new employee's experience with a company. Onboarding Kits provide new joiners with guidelines, policies and other important documents aswell as selected personalised and useful items for their day to day work. All this will support that your newly joined team member has a smooth start on his or her new chapter.
Company Anniversary
Simarly to people's birthdays, company's 'birthdays' should be celebrated aswell, it is a massive milestone that everybody in the company should be proud of! All this hard work, overtime hours, tears and joy along the journey have paid off, your company becomes a year older. Celebrate in style and appreciate all stakeholders that have supported the company's growth process with personalised corporate gifts.
We are happy to consult you for any inquiries you have!
Frequently Asked Questions
Getting Started
Yes. Typically our corporate gifting projects start from 50 units.
It depends :) The price varies depending on the chosen items and packaging. For the final price, please reach out to us directly and we will calculate the pricing for you.
No problem, we can cater for that aswell. In this case you can pick items and ready-made hampers from our website. See the 'Create Hampers' and 'Quick Hampers' section or reach out to us for further information.
Yes, definitely! Your company branding will be reflected on all items in the corporate gift. Also we will aim to apply your brand colours to the overall theme of the gift box.
Of course, we are happy to consult you and offer you a range of options according to your brief!
Yes, just let us know your budget and we will provide you several options that you can chose from.
Also here it depends on what items are included in the gift and on how many units you order. It can be as fast as 4-5 or it could also take 1-2 months for bigger projects.
Shipping
Yes, we can handle the delivery for you. You will just need to provide us the addresses of each recipient. We can also ship to your office if you prefer this.
Of course, we ship nationwide throughout Indonesia even to the most remote areas :)
Sure! For further information please contact us via whatsapp directly.
Payment
We need a Down Payment or a Purchase Order to start the production process of the project
Typically the project starts with a DP or a PO. At the end of the project once all corporate gifts are received by the recipients the client will transfer the remaining amount to us.