Karawang Foods
Celebrate the founding day of your company!
Company anniversaries are among the most significant days in the history of your company. They represent both the beginning and the journey up to that certain point. The struggles of running a successful business deserve to be remembered for years to come, and what better time to do so than on a company's anniversary!
What is inside?
Branded Hardbox
Mug with Company Branding
Wooden Coaster with engraved Logo
Golden Spoon
Greeting Card
In the project for Karawang Foods, we included among others a mug with Karawang Foods' company branding to build a sense of pride towards the company, and a wooden coaster with Karawang Foods' logo engraved onto it. In addition, we also included a golden spoon for stirring drinks inside the mug, all tucked into a company-branded hardbox that comes with a greeting card.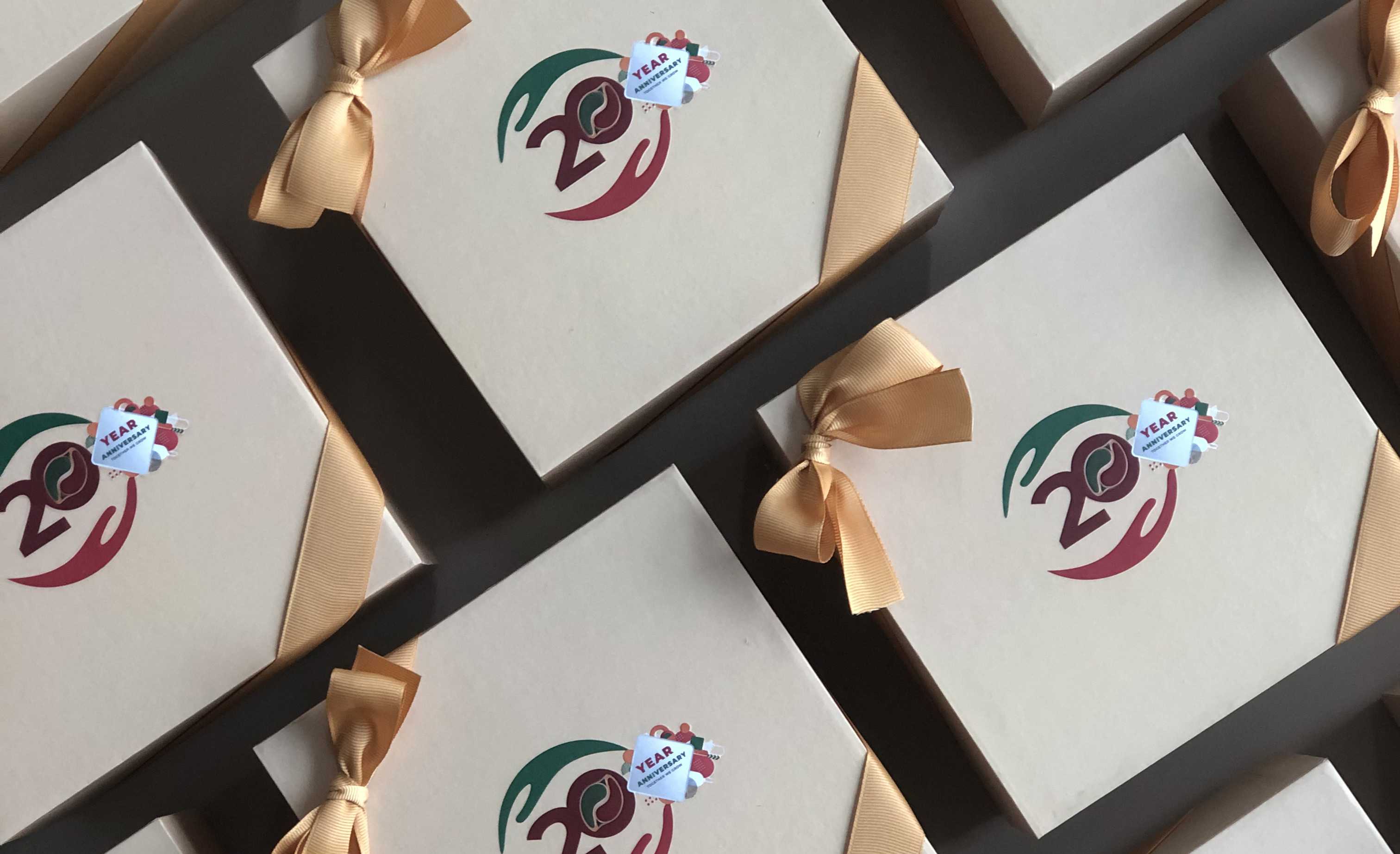 As their name suggests, Karawang Foods Lestari (KFL) is a company established in 2002 that specializes in development, manufacture, and sale of customized food solutions. Karawang Foods Lestari's products include coating systems, meat marinades, dry seasonings, condiments, and wide varieties of culinary sauces. With such a background, we've come up with a company-appropriate hamper that correlates to the culinary world, at least in terms of drinks.