Chinese New Year comes closer and it's the perfect festive season to appreciate your loved ones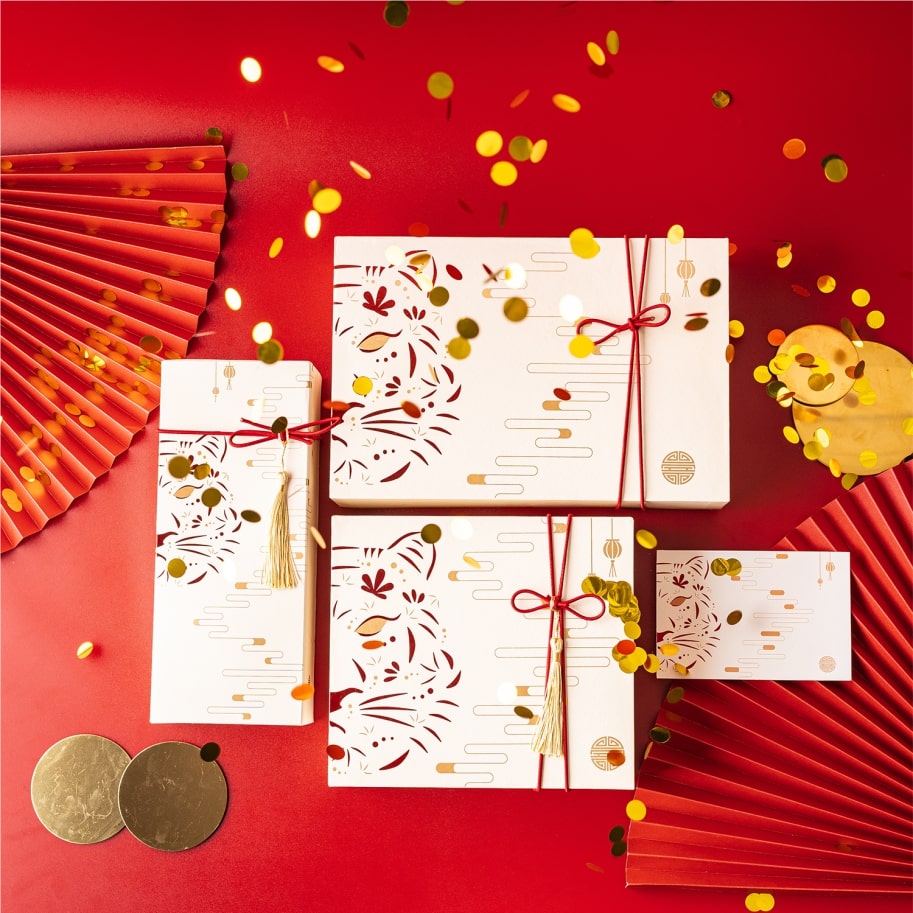 Chinese New Year Hampers 2022
As Chinese New Year comes closes, it's soon one of those times of the year again where the beauty of culture is celebrated. Families get together to reignite the bond through a warm and loving gathering that reunites all loved ones. Complete the celebrations by having a special gift that can be enjoyed together during this Chinese New Year or simply share it with your loved ones wherever they are during this beautiful festive season of Imlek as we call it in Indonesia. In this Year of the Tiger, – May the year give us all full-on power, strength and get us close to all the ambitions we've been working on.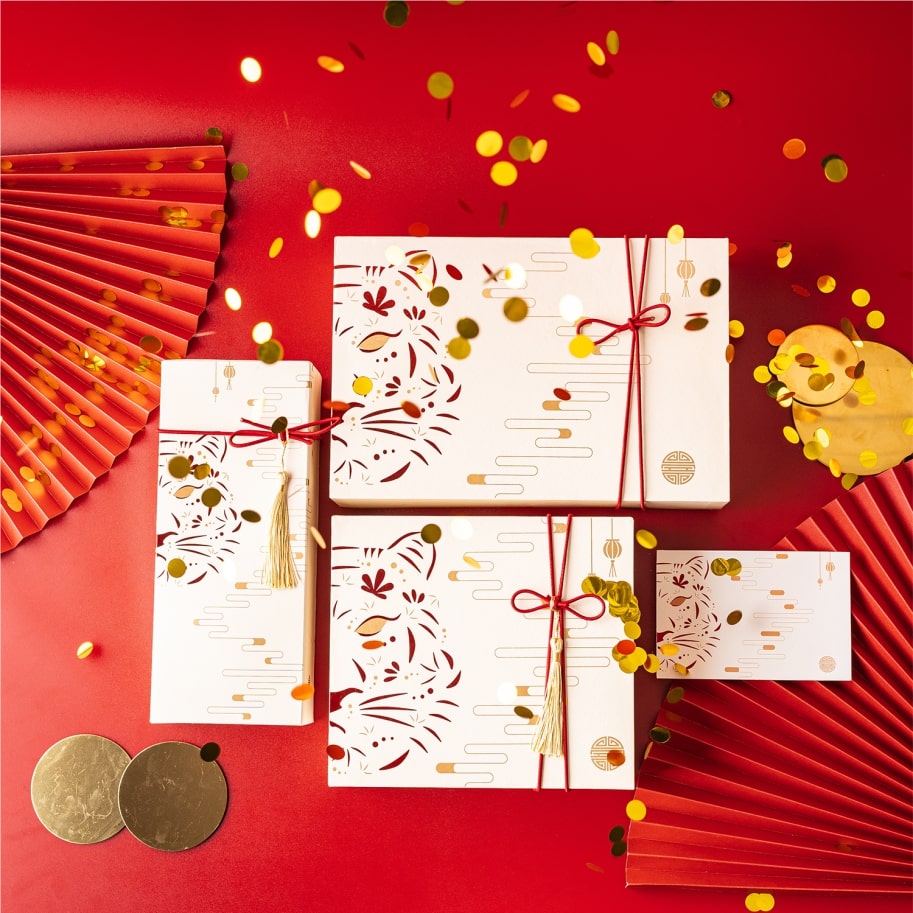 Chinese New Year 2022 Hampers Collection

We cater for all needs from corporate, individuals, the early birds and those who are likely to order a bit closer to the celebration. All our packages are Ready-To-Ship and we provide various delivery options to meet your preference. Our team also ensures safe packaging for deliveries within Indonesia

All items are handpicked and well-thought-out to be presented during this celebration – all qualities and tastes are ensured to excite the recipients as always

At Studiokado, the design is what we highlight and stands out among the crowds. We love the minimalistic yet elegant design that can cater to many – we love to put philosophies behind the design to make our boxes not just like another box but rather a box that literally tells a story.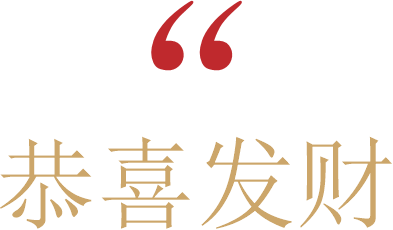 Frequently Asked Questions
Getting Started
To view all items included in each CNY Hampers Box, just click on the Box to see the details on the product page.
Yes, a Greeting Card is included in every Box. You can include a personal note to the recipient, which will be handwritten on the Greeting Card
Customisations are possible for bulk orders, please contact us directly for this.
Yes of course, for Corporate Orders with branding and other adjustments you might need, please contact us directly.
We ensure that the expiry date is minimum 2 months after you receive the Hampers.
Shipping
We offer a wide range of delivery options and deliver throughout Indonesia. Same-Day delivery is also available. You can select your preferred option at checkout.
Yes, we do use very safe packaging with bubblewrap and a mailer box to ensure safe delivery throughout all Indonesia. If there is still any issue, we will take responsibility for any damages occurred.
Of course, if you prefer to pickup your box at our workshop, that is possible aswell. Just let us know for this.
Yes, we do deliver to everywhere within Indonesia.
Payment
We offer a very wide range of payment methods such as Credit Card, Bank Transfer, E-Wallet (OVO, Go-Pay), QRIS, etc.
At the end of the checkout, you can make the payment with your preferred payment method.