Employee Gift Set for Bank Indonesia
Reward your employees for their hard work!
Employees are an integral part of your company, working throughout the week and helping your company to evolve. Without this joint effort, a company might not be able to sustain itself, as working employees can also be seen as the cogs in a machine where if it doesn't move and taken care of, it could bring the entire machine to a stop. Remembering that, showing appreciation towards your employees' hard work not only can make them happy but also help cultivate company loyalty. Besides, after a hard day of work, who doesn't like gifts?

What's inside the Box:
Tumbler
Pocket Handsanitizer
Metal Pen with storage box
TJ Honey
Chocolate Chip Cookies
2x Tea Tubes
In the project for Bank Indonesia, we included among others the ol' reliable tumbler that can be brought anywhere to store your favorite drink, whether hot or cold, as well as 2 tubes containing some tea to brew them and used in conjunction with the tumbler so that you have some tea available anytime you wish. Aside from that, we also included some TJ Honey that can be used with both the tumbler and tea to create an amazing sweet honey tea, some chocolate chip cookies to munch on after a hard day of work, a pocket hand sanitizer for when you eat your chocolate chip cookies and can't find a sink to wash your hands, and lastly a metal pen with its own storage box.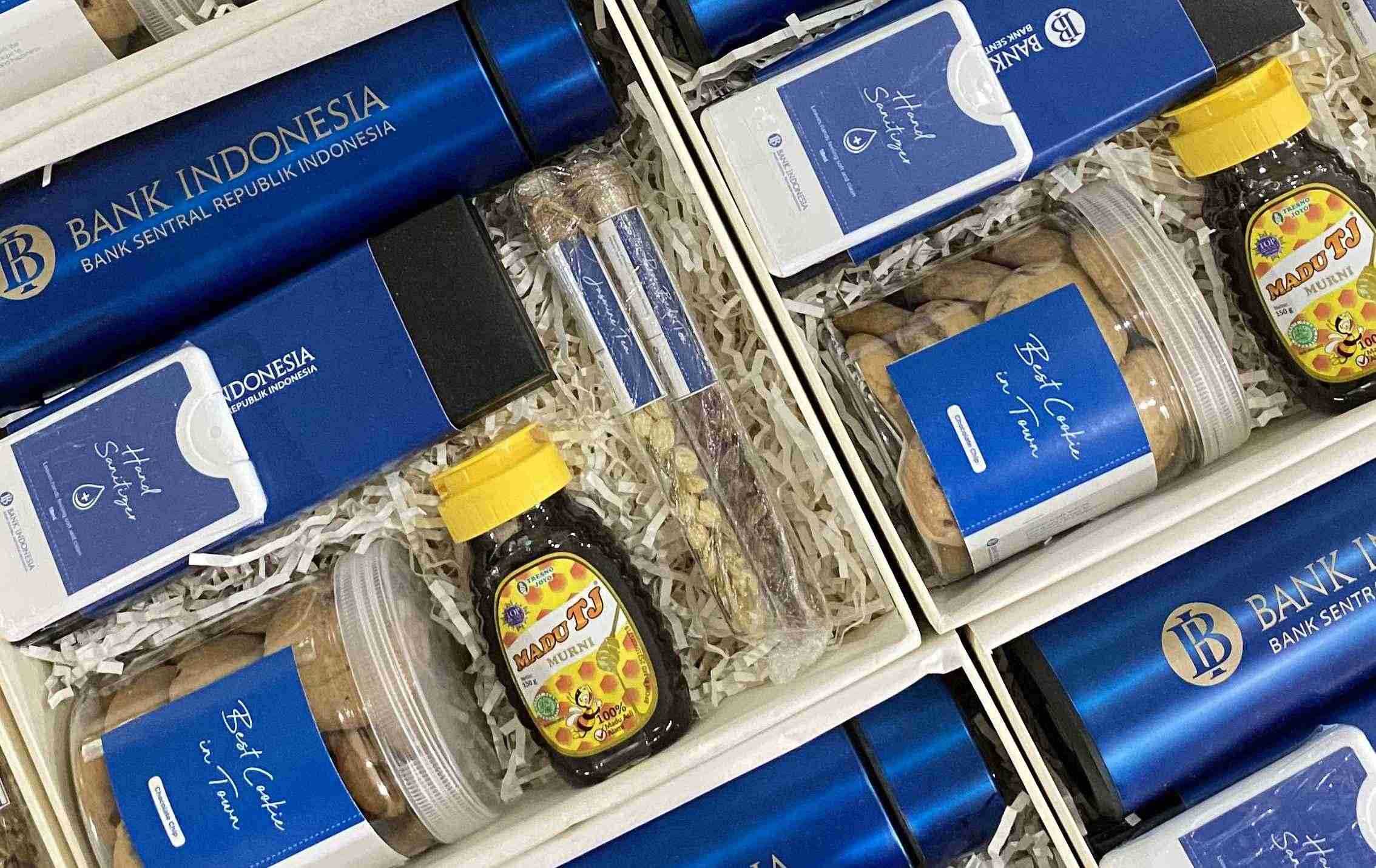 Bank Indonesia is the central bank of Indonesia, where they're the one responsible for many things regarding the nation's economy. Such responsibilities are maintaining monetary stability, maintaining the financial sustainability of itself, and strengthening the effectiveness of monetary management. Some people might find it overwhelming, so we've decided to put some items that can help employees relax after a hard day of work in Bank Indonesia.