Onboarding Kit Ideas To Welcome New Employees
Welcome your new joiners in style!
Get your New Joiners ready for a smooth Start!
Onboarding Kits or Welcome Kits as they are often called help new employees to smoothen their start at your company. You can provide essentials that can be helpful on a day to day basis. Also you can greet them with a motivating message to make them feel welcome.
What is inside?
T-Shirt
Tumbler
Notes
Totebag
Cutting Stickers
Stressball
Greeting Card
In the project for Robert Bosch we included among others a T-Shirt which can transcend a feeling of unity within the company. And who doesn't feel stressed at work every once in a while? We all do certainly at times, so a Stress Ball might do the trick and calm us down a bit. Further on, we have inluced a Tote Bag and a Tumbler, useful items for the everyday use. Last but not least you can find Sticky Notes and Cutting Stickers in this Onboarding Kit.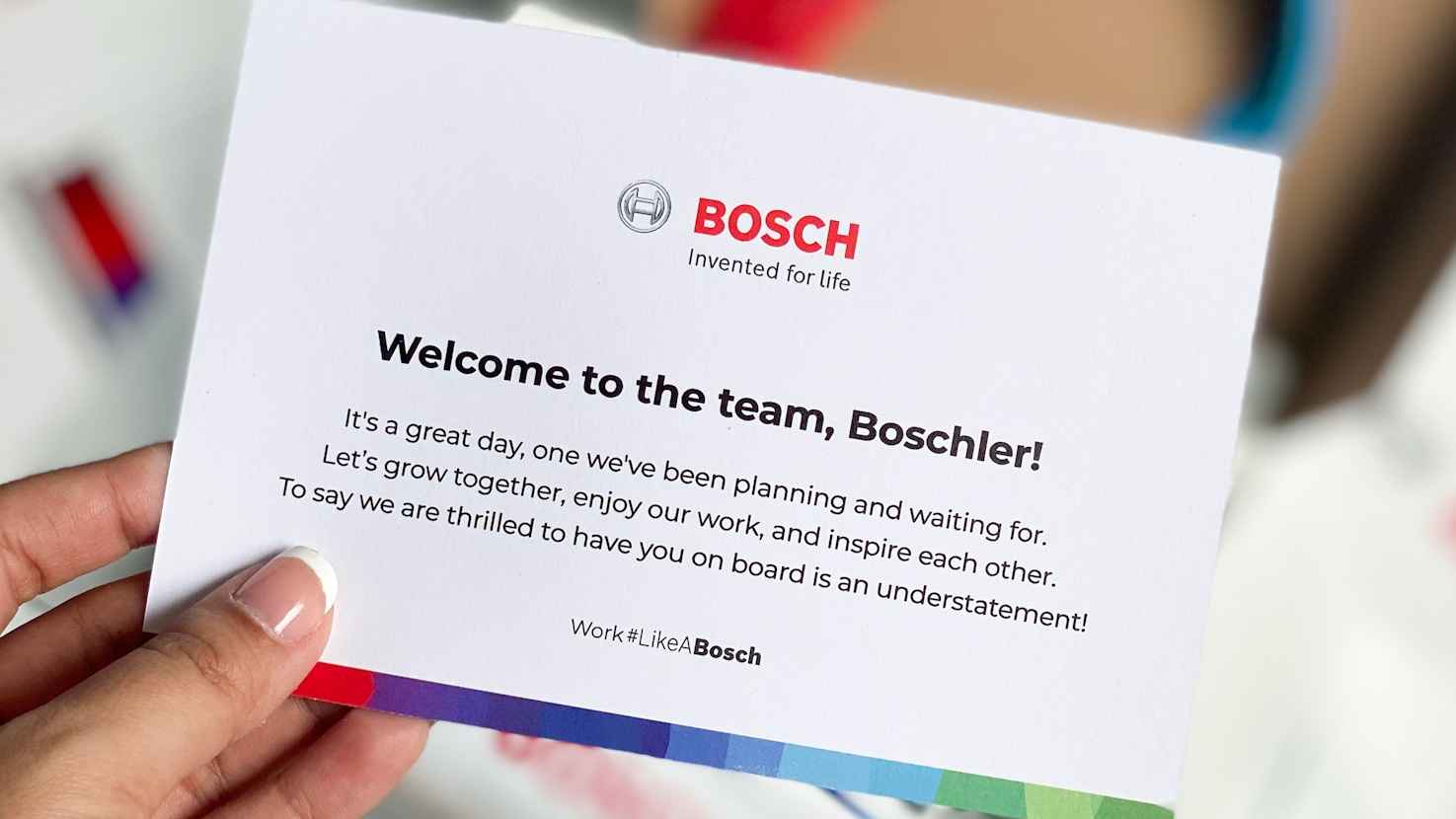 A nice message adds a personal touch to an Onboarding Kit. Here your CEO or also Head of HR can add a few words to inspire new joiners on their first day that can motivate them and have them get started full steam ahead. A first day at a new company is an exciting new chapter and streamlining this in an organized way is crucial for every company. An Onboarding Kit is an essential part of this process.