PricewaterhouseCoopers
Welcome your new recruits wholeheartedly!
Onboarding Kits, or Welcoming Kits as they are also known, can help new recruits in having a smoother transition working in your business. You can provide the necessary items that can be helpful on a day to day basis through Onboarding Kits. There's also the option of giving them a greeting card to further welcome them wholeheartedly.
What is inside?
Tote Bag
Tumbler
Onboarding Journal
Pen
Greeting Card
For this PricewaterhouseCoopers Onboarding Kit, we included among others a Tote Bag which can hold the many things a New Joiner would bring into the office to work with. We also have included a tumbler, a useful item in order to have some water anytime they need it. Furthermore, we've also put an onboarding journal and the pen for them to take notes throughout their work journey.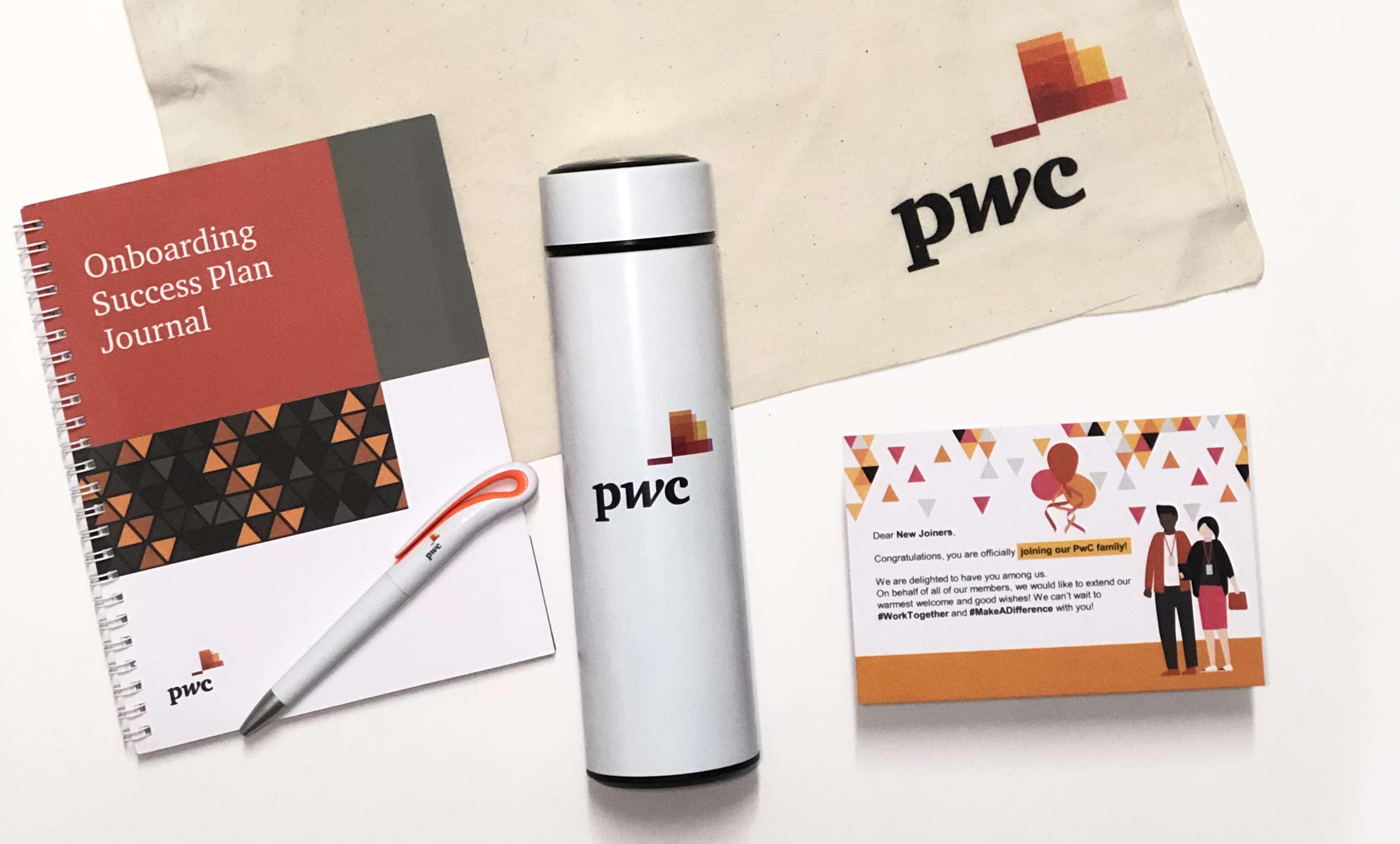 A nice message adds a personal touch to an Onboarding Kit. Here, the CEO of PricewaterhouseCoopers or also Head of HR can add a few words to inspire new joiners on their first day that can motivate them and have them get started as soon as possible. Someone's first day at a new company should and will be an exciting new chapter in their life, where streamlining this in an organized way becomes a crucial part of a company's productivity efficiency. An Onboarding Kit is an essential part of this process.