In the event of a wedding, the tradition of exchanging souvenirs is no stranger to us. In fact, wedding souvenirs have become mandatory and are included in the list of wedding preparations that you need to think about from the start. This souvenir acts as a memento of the wedding that is held once in a lifetime. Therefore it is necessary for you to take the time to determine the best souvenir that can remind its owner of your special moment as well as a sign of gratitude to the guests who have come.

Things to Consider When Choosing Wedding Souvenirs

Deciding on wedding souvenirs should be done in the early stages of wedding preparation, considering that you have to determine both the price and the amount of the souvenirs you need to prepare beforehand.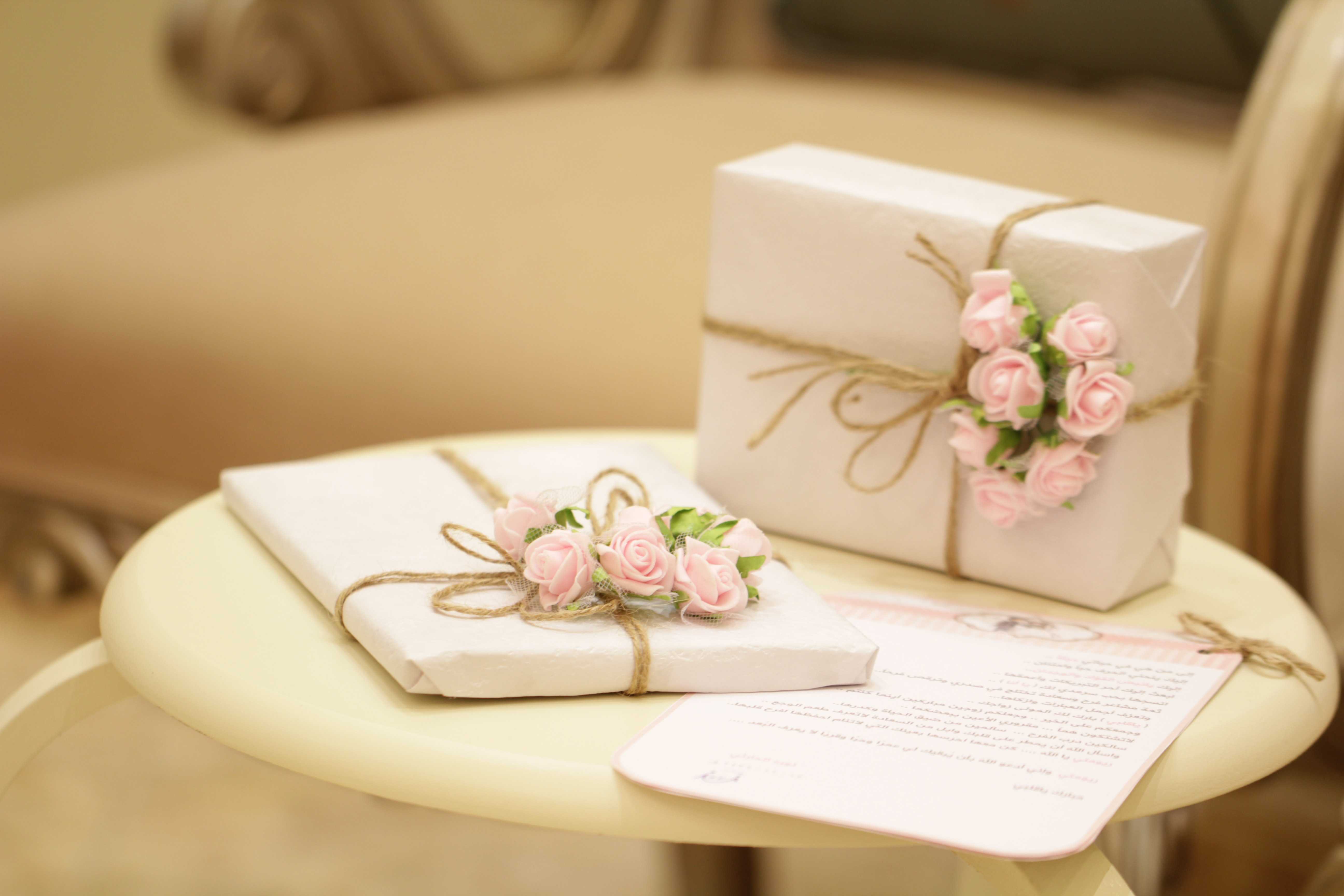 Souvenirs can be used to commemorate special moments such as weddings | Credits: Wijdan MQ from Unsplash
Preparing wedding souvenirs is not always easy. Sometimes opinions from various parties collide with each other which may force you to spend a lot of time thinking about what souvenirs are appropriate with your theme and purpose. Here are some tips that you can refer to in determining wedding souvenirs:
Adjust them according to your budget
Adjusting the type of souvenir you want to choose with the budget you have is very crucial. A lot of people wanted to create a big impression on their wedding party by giving souvenirs that are too expensive for their budget, which forces them to sacrifice the budget of other wedding components, even though they can just give other souvenirs that are less expensive but still of decent quality. The most important thing is to allocate your souvenir budget wisely. It all depends on how you choose the items as souvenirs, so don't force yourself!

Pick souvenirs that are useful
Wedding souvenirs in the form of useful everyday items can always be a better souvenir choice for your wedding. Instead of handing out souvenirs that have little to no use only to be discarded by the guests later, it is better to give souvenirs that they can use in a longer period of time such as tumblers, cups and bowls. Aside from being useful, souvenirs like these are also affordable.

Pick souvenirs that are easy to carry
Most guests who attend weddings only bring a small bag. Sometimes they don't even bring any bags at all. You need to consider this when choosing wedding souvenirs. Choose souvenirs that are easy to carry, and if you want to give medium-sized souvenirs, be sure to use packaging with a carrying strap to make it easier for them to take the wedding souvenirs home.
4 Recommended & Inexpensive Souvenir Centers in Jakarta
Choosing the right wedding souvenirs can be a challenge. Oftentimes you will find the type of wedding souvenirs that suits your taste only to find out later that the price is too expensive. Or it's the opposite where you find wedding souvenirs that suit your budget, but look less attractive in appearance. One way to overcome this is to visit a wedding souvenir center that sells and offers various types of wedding souvenirs that you can choose directly from. Wedding souvenir centers charge prices that are not too expensive compared to ordinary souvenir shops, since they do wholesales which means that the prices offered also vary. So, you do not need to worry about the price of the wedding souvenirs you choose here.
If you live in Jakarta and are currently looking for wedding souvenirs, here are 4 inexpensive wedding souvenir centers in Jakarta that you should visit:
1. Jatinegara Market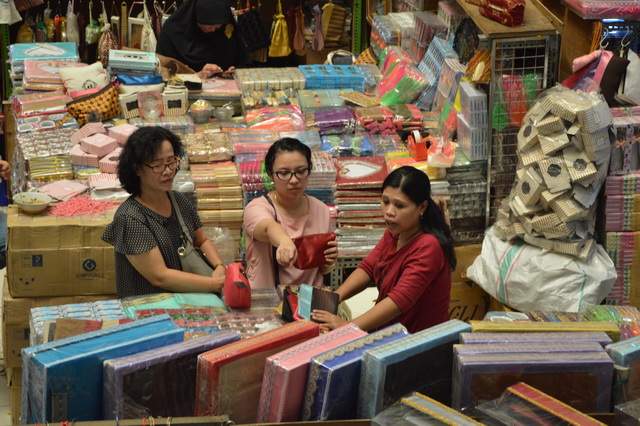 One of the souvenir merchant who is serving customers at Jatinegara Market | Credits: Sigit Artpro from Jakarta Review
For those of you who live in the eastern part of Jakarta, you should be familiar with the name of this market. Jatinegara Market is a well-known market in East Jakarta. It is located near Kampung Melayu Terminal and Jatinegara Station. The souvenir merchants inside Jatinegara Market are mostly located on the basement floor with some of them on the ground floor. Here, you can find various types of souvenirs, be it birthday souvenirs, souvenirs for farewells, or wedding souvenirs, which are sold at affordable prices ranging from IDR 1,000.00 to IDR 10,000.00 per souvenir. The types of souvenirs that you can choose include pens, keychains, ceramic cups, and many more. You should definitely try to visit this souvenir center and feel free to compare the shape and price of the souvenirs before buying.

2. Asemka Market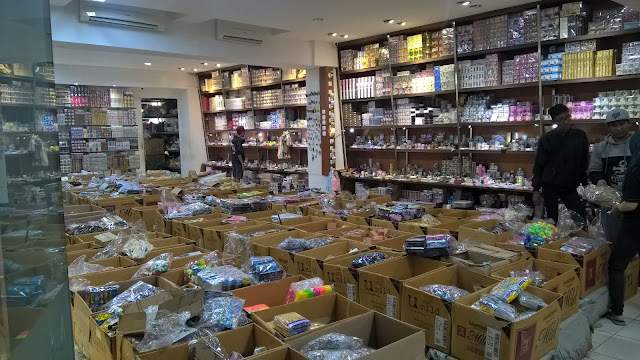 Various souvenirs offered inside one of Asemka Market's souvenir shops | Credits: Mr and Mrs Leonard
For those of you who live somewhere in West Jakarta, you can visit Asemka Market, also known as Asemka Wholesale Market. This market is a souvenir center located on Jalan Asemka, Pinangsia, West Jakarta. To reach this market, you may use either private vehicles or commuter line trains since this market is not too far from Jakarta Kota Station. The souvenirs offered are also similar with souvenir centers located in other markets, such as keychains and clay mugs. You are also free to haggle for items sold as souvenirs in this market to save more budget. If you are lucky, you can get souvenir prices of less than Rp 2,000 per piece. However, if you are not good at bargaining, the prices offered by souvenir sellers in this market are still fairly cheap!

3. Wholesale Shops in Cipinang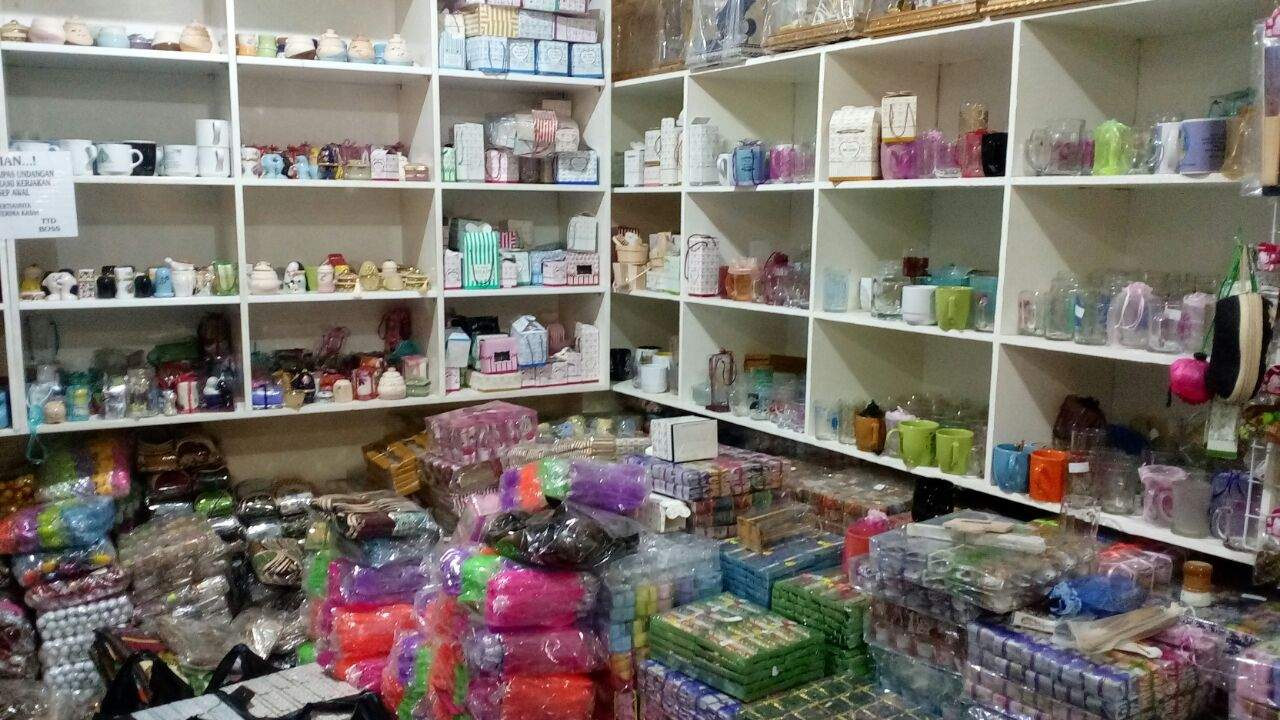 Display of souvenirs that you can choose from at one of the souvenir centers in the Cipinang area | Credits: Mrs Dinastian
If you are looking for another place to buy wedding souvenirs in East Jakarta, you can visit the souvenir center in the Cipinang area. The souvenir center in this area is located not far from the Cipinang Penitentiary, at Jl. Cipinang Pulo RT 15/11 Cipinang Besar Utara, East Jakarta. This wedding souvenir center has better facilities which offer more comfort and a large variety of souvenirs to choose from. With these advantages also comes a tradeoff, namely the prices of the items offered here, which are not as cheap as souvenir centers in Jatinegara Market and Asemka Market. For example, mugs and glasses are priced starting at RP 3,500.00 per unit. So, make sure you have a price comparison before coming to this souvenir center!

4. Thamrin City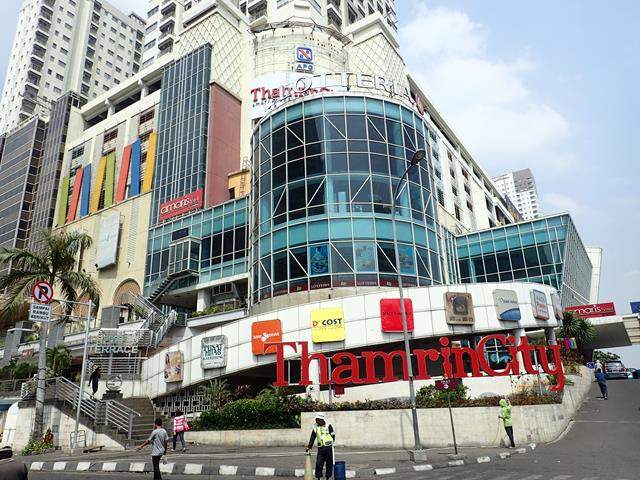 One of the souvenir centers that you can visit to find wedding souvenirs is Thamrin City. | Credits: Solussi News
Are you familiar with Thamrin City shopping center? This shopping center is located not far from Tanah Abang Market, Central Jakarta, which is known as the center of textiles and batik in Jakarta. Thamrin City is one of the souvenir center options that you can visit. The wedding souvenir center inside Thamrin City is located on the 3rd floor. The products offered as wedding souvenirs here are various with prices that can compete with other markets. That said, you should not forget to compare the shape and price of souvenirs with other wedding souvenir centers before buying.
And those are the 4 souvenir centers in Jakarta that offer various wedding souvenirs at competitive prices. If you want to choose other wedding souvenirs with unique customization that are different from the others, you can contact us via our WhatsApp or visit our website!
Get someone to blush with this well-curated box that will elevate their special ...
An elegant, everlasting bouquet to compliment your gift box.
Complement your tea-set gift with a golden tea spoon to make it the ultimate gif...