Every gift or present we receive and give has its own meaning and purpose. There are presents given in wedding ceremonies, on birthdays and also presents exchanged at farewells. All presents given on special moments will leave special impressions for the recipient. Presents given specifically at farewells are also known as farewell presents, since their purpose is to leave memories between the giver and the 'going-away' recipient. Therefore, when looking for a memorable farewell present, you should consider the value of the present and its meaning.

Tips on Choosing the Memorable Farewell Presents

Today, you can find many stores, both physical and online, that offer various selections of presents that you can choose for moments of farewell.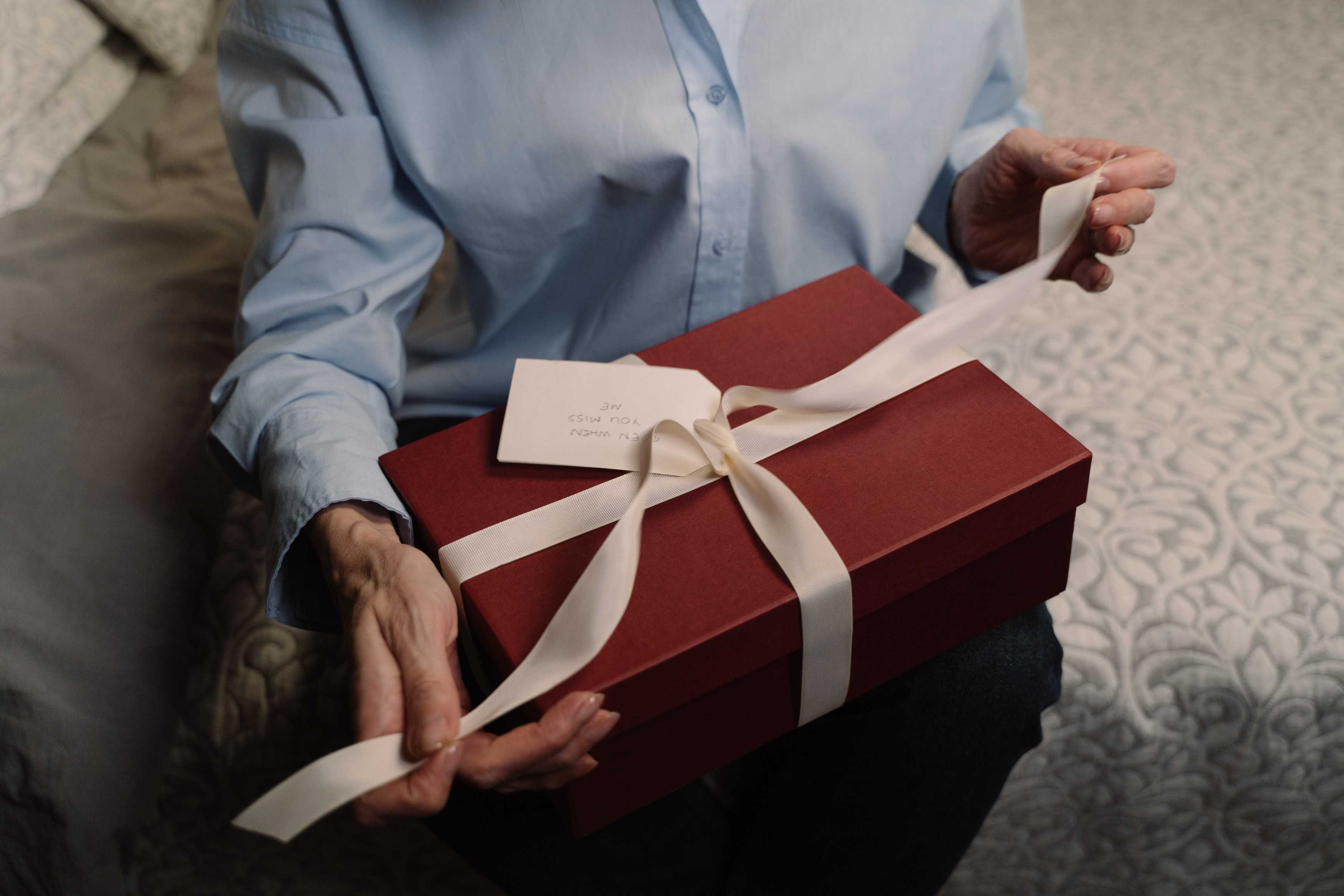 Deciding on the right farewell presents is important, make sure that the present you are giving shows that you care about them | Credit: Cottonbro from Pexels
It is normal if you feel unsure on what to consider when picking the right present. Therefore, we listed several tips on deciding the appropriate and memorable farewell presents, as follows:
Know the person you are trying to give the farewell present to
The first thing to consider when choosing the present is to know who the recipient is. Parting presents given to friends or companions, male or female, and superiors or co-workers are obviously different. Knowing your recipient along with their preferences and needs will make it easier for you to decide the right farewell presents for them.

Pick something that is needed
You would want your present to be used by the person you are giving it to, wouldn't you? If so, then you should choose a gift that they need and will use all the time. Beverage tumblers, custom cups, and other versatile items are some examples that you can pick as a farewell present.

Pick presents that is liked
People will generally appreciate presents that are adjusted to their personal preference. The effort you are making to know what they like and dislike is a small thing that can make your gift ten times more memorable. If you are planning to give a farewell present and you happen to know what items they like, you can take that into consideration when choosing the present.

Remind on the good memories together
If you have spent a good amount of time together at the office with your co-worker then you surely have shared several memorable moments and experiences together and grew a bond with them. Make sure to remind them of those nice memories, maybe with a photo collage for instance? This way they can cherish those memories.

6 Farewell Present Inspirations to Help You Pick Yours
The various choices of farewell presents can be confusing. What should you choose as a present? Is the message that you are going to convey well represented by the present that you choose? Worry not! Here we have listed some farewell present inspirations that you can choose from:

1. Custom Jewelries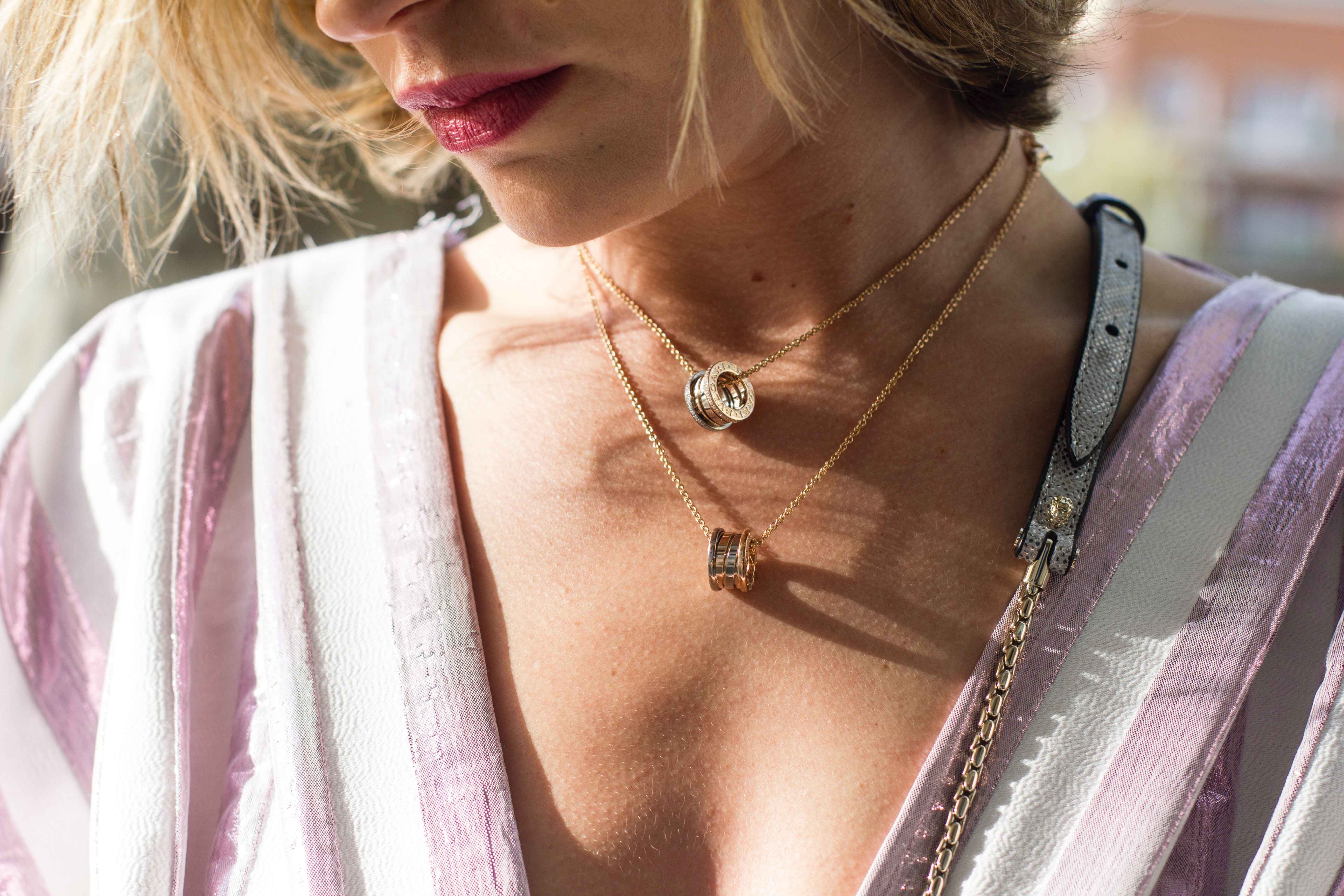 Custom jewelry engraved with names or markings of your choice can be a great choice for farewell present | Credit: Andie Gomez Acebo from Unsplash
So your childhood friend decided to move out of town to work? Then you can give custom jewelry engraved with you and your friend's name as a farewell present. This present is not only memorable, but also very personal for your friend. The message that you are always going to support and wish him the best as the time goes will definitely be conveyed well with this particular present.

2. Keychains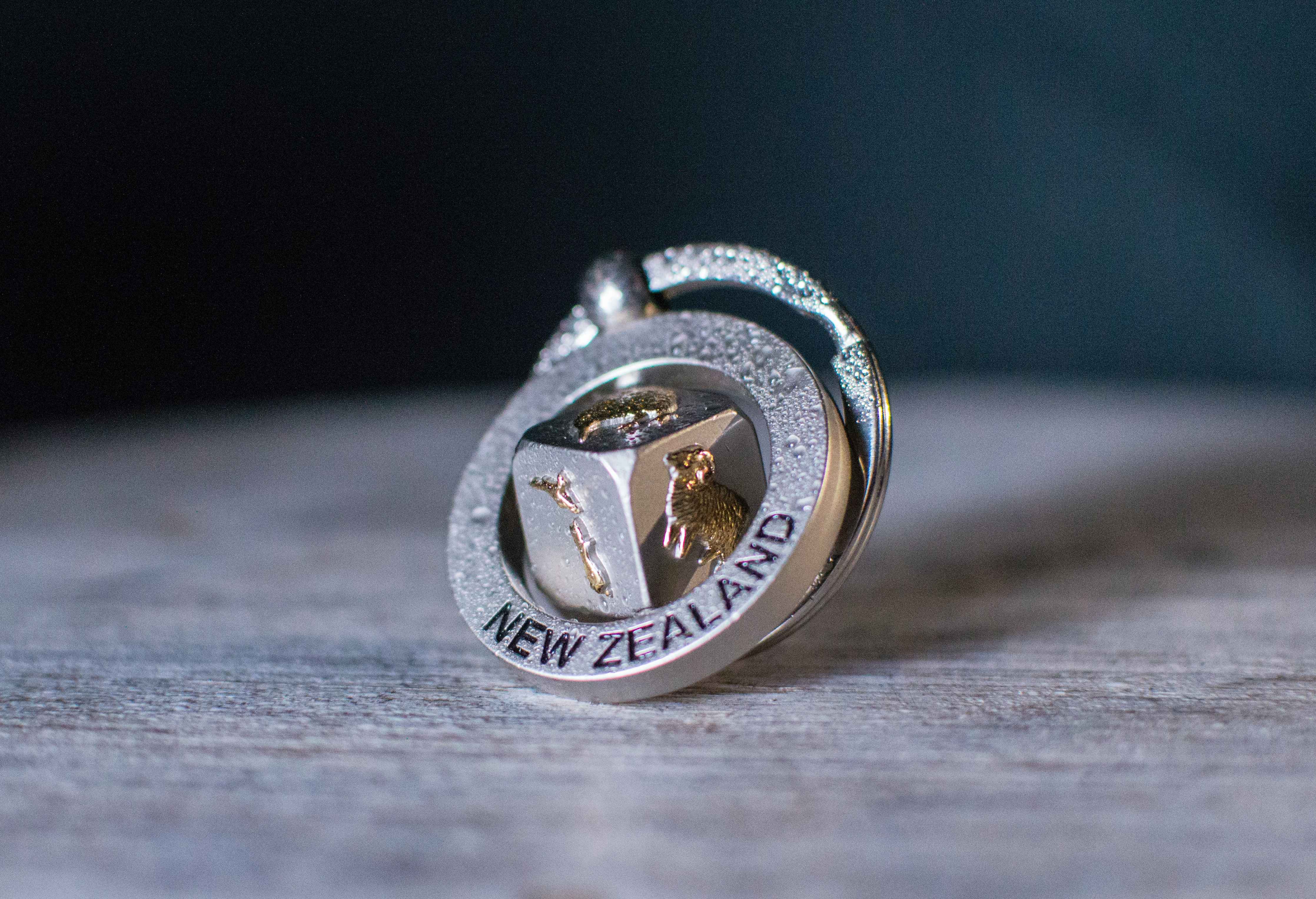 A keychain with regional landmarks to remind them of the memories you shared together in that place | Credit: Gaurav Kumar from Unsplash
A keychain serves as a marker so that the keys you have can be recognized easily. The shape and design of the keychain also varies. If you want to give them something that reminds them of their hometown or a memorable special place, you can choose either a mascot or landmark of the region shaped keychains. Or you can go as simple as giving keychains with their favorite character. Those can also be a memorable parting present for your friend.

3. Custom Mug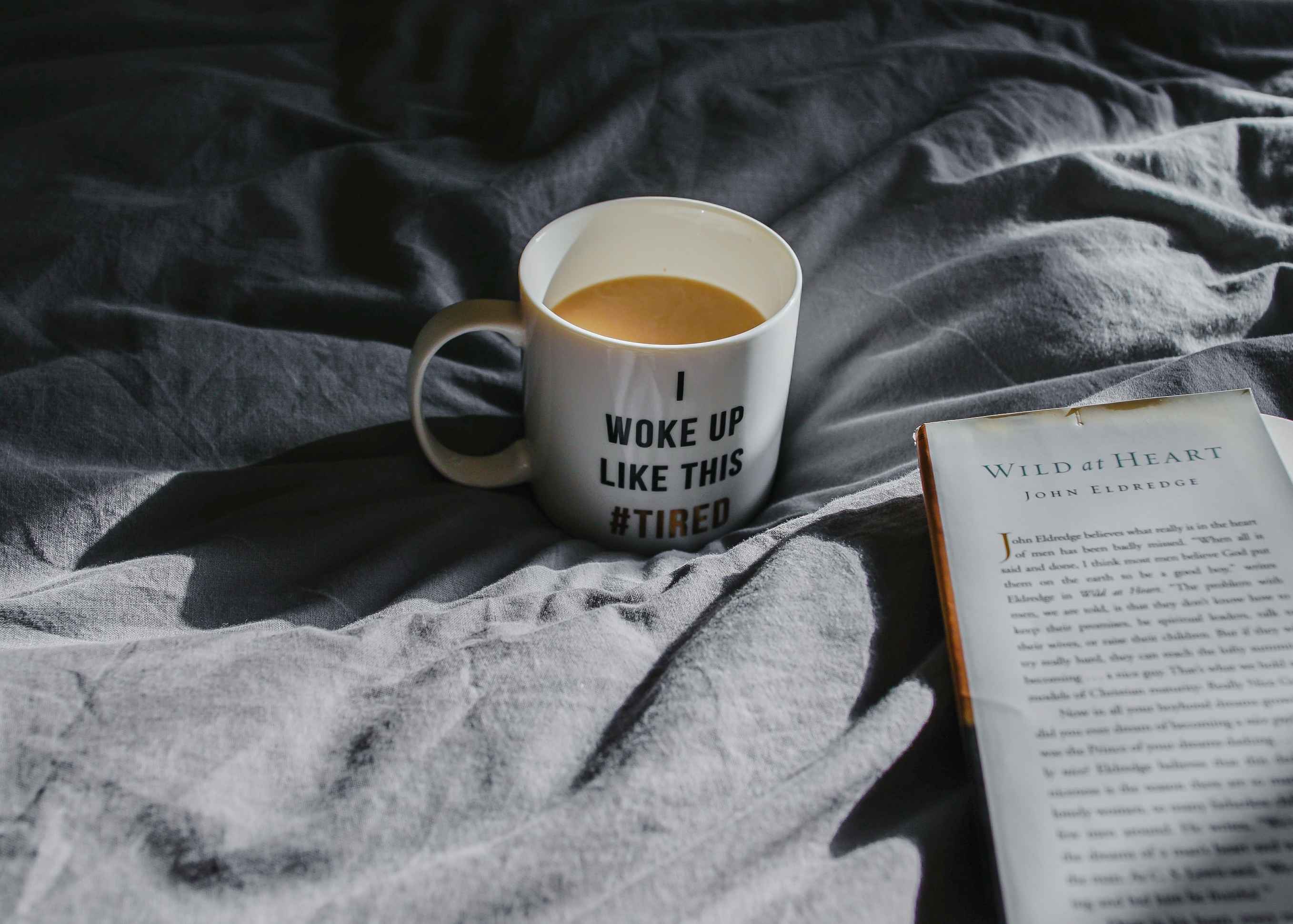 Custom mug with their favorite quotes as a farewell present | Credit: Toa Heftiba from Unsplash
Do you remember their rants on that day? Or their favorite jokes that they always throw on every chance they get? You can write down specific things about them on the surface of a custom mug that you make just for them. Your memories of little things that they may not even notice can make an ordinary mug special with the attention you are giving to it. Plus, if they also happen to be a coffee and tea lover, then it's a certainty that the mug you give them will be one they will always remember and use.

4. Album of Memories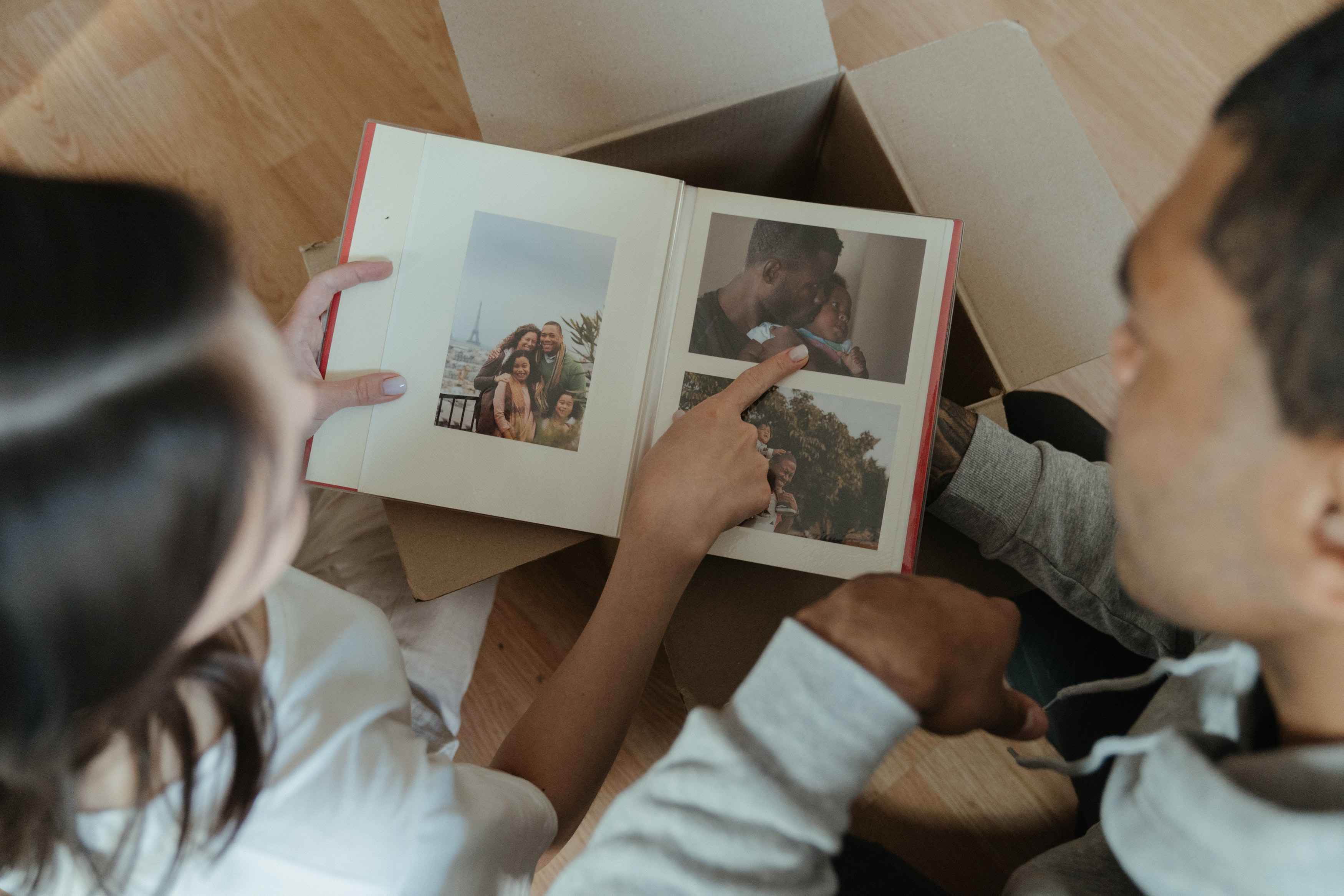 An album filled with various photos of your memories together | Credit: Cottonbro dari Pexels
Prepare and print hundreds of your photos, then cut them out and decorate them into a memory album. Write stories about your happy moments that are reflected by those photos, or even the tears and silly stories that have always become inside jokes between the two of you. The effort you put into compiling this album along with the memories and time spent together will be a priceless present for your friend. This parting gift will surely be a roller coaster ride for those who receive it.

5. Acrylic Plaques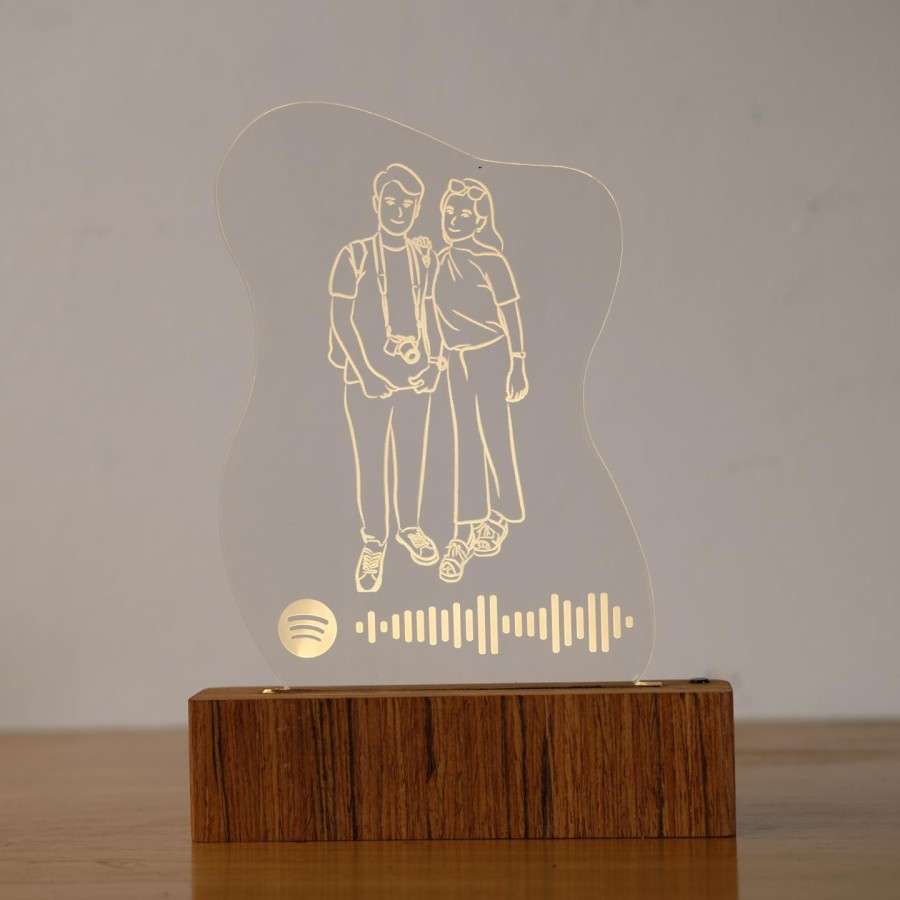 An acrylic plaque with custom illustration and a special playlist barcode can be a meaningful parting gift for your loved one. | Credit: kotakmusikmu
A parting gift can also be in the form of an acrylic plaque. Specifically, the one with a custom illustration and an embedded barcode that you can scan to play the songs in the playlist you made for her directly from the music player app. The playlist that you made especially for her can be a special gift that she will definitely find memorable. With such a personalized playlist and a unique illustration embedded on an acrylic plaque as a gift, who would ever want to turn it down?
6. Custom Pillows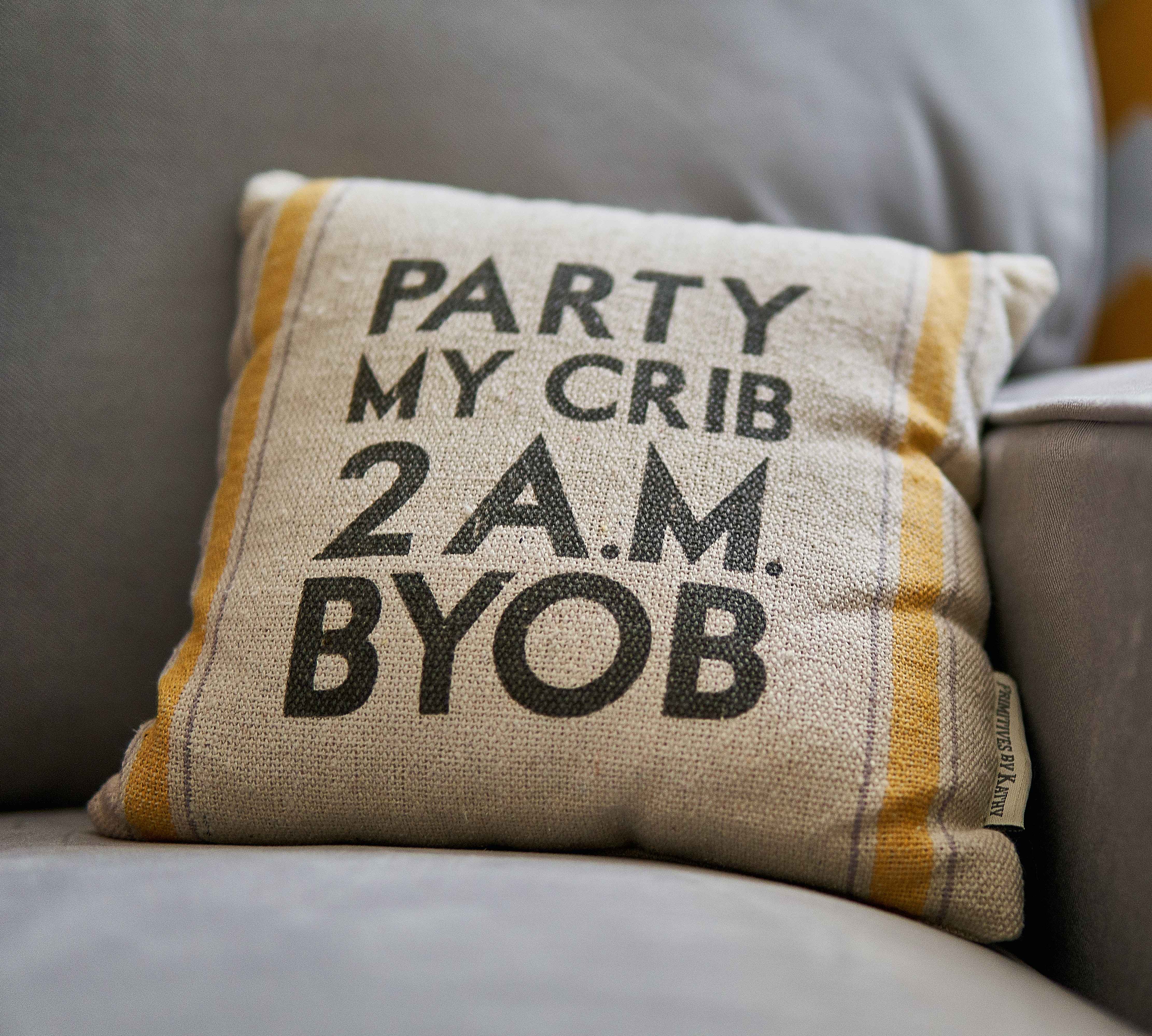 Custom pillow to accompany her sleep as a parting gift | Credit: Nikolay Tchaochev from Unsplash
Perhaps she is the type who always takes her time to not miss her beauty rest schedule? Then a custom pillow is an option that you can choose as a parting present. Not only is it personalized and memorable, but it is also something she will always use when she needs it. She might even giggle softly as she reaches for it, remembering that you made it especially for her.
A farewell present is always an item given to a loved one before they leave to commemorate the time and memories spent together with them. It is important that you choose a present that can convey the message and value you want to give. If you are still struggling to create a custom farewell present, you can have a look at our Gift Collection or simply contact us and get in touch via our WhatsApp!
Safety yet stylish wallet in one
A well-thought-out gift dedicated to celebrating success, a birthday or a new jo...