Chinese New Year is the Perfect Festive Season to Appreciate Your Loved Ones
Chinese New Year, also known as Lunar New Year, is very close! In such a festive season, people, especially those with related cultural backgrounds, celebrate the occasion by decorating their household with red-themed chinese lamps and decorations. Friends and relatives would also gather together, exchanging gifts, red envelopes along with good luck wishes. It is one of the cultural traditions that connects people every year on a special occasion. You can take this opportunity to strengthen your bond with relatives or friends by gifting hampers.
But what does it take to make a hamper like no other?
At Studiokado, we provide you the best choice of hampers with the best price and valuable goods inside. Shower your closest ones some love with sweets, beverages and even red envelopes, all packed in one beautiful hamper without the worry of not having the time to buy all of that one by one yourself, because we will ensure that your loved ones will receive the most memorable hampers they have ever received.
Hampers Recommendations from Studiokado to Make Your Chinese New Year a Special One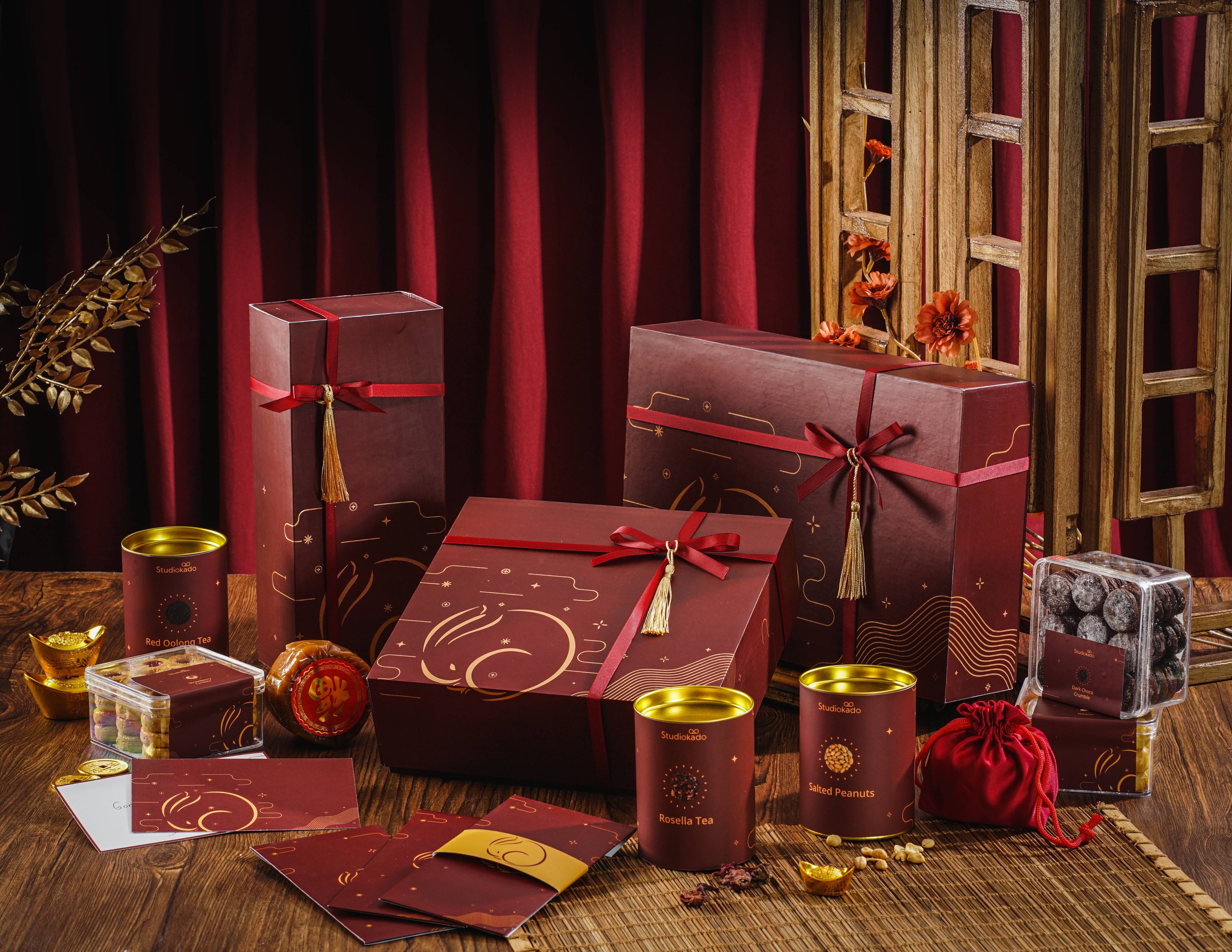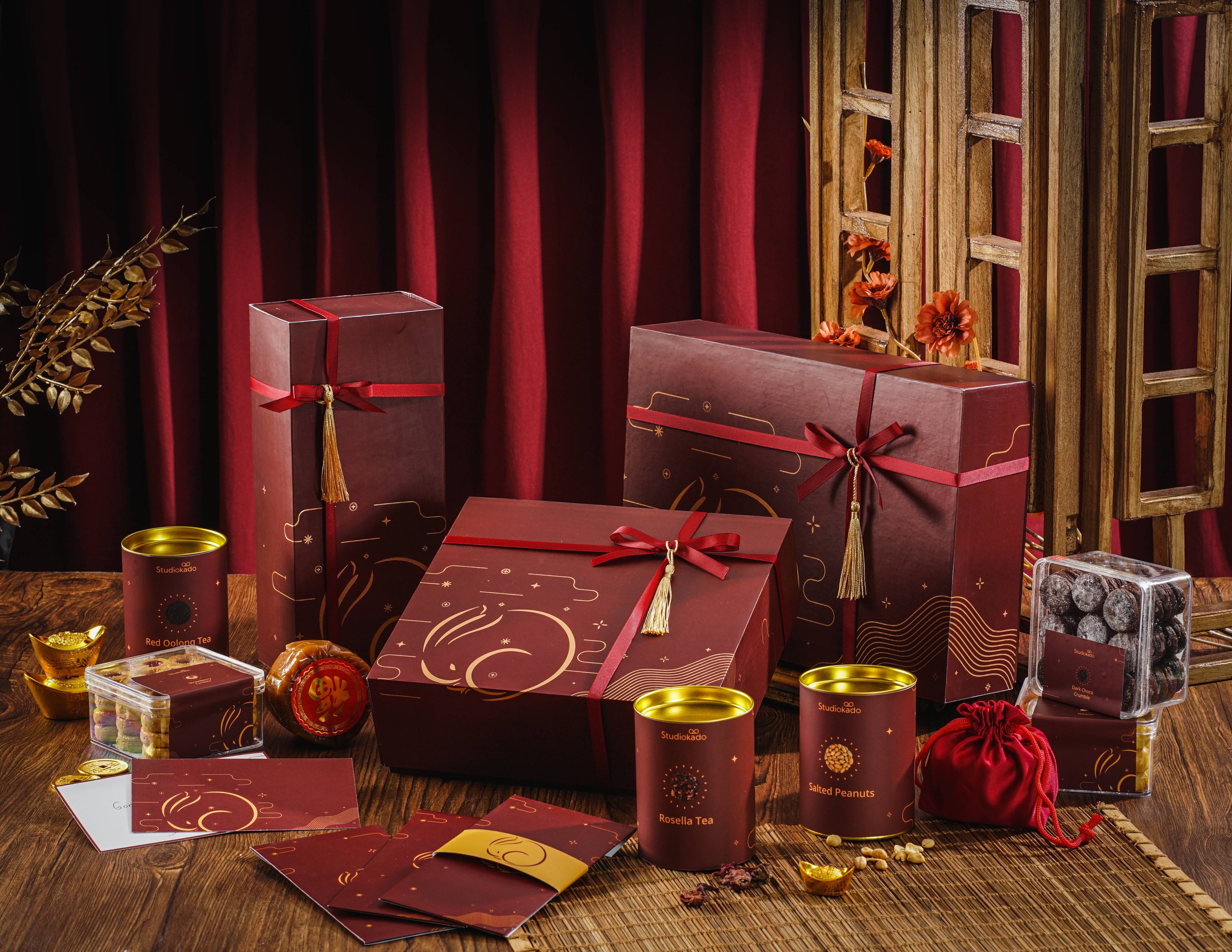 Time flies so fast and now we are almost at the time of the year where the beauty of the culture is celebrated again. The festive season which is also known as 'Imlek' by Indonesians, is often associated with prosperity and gifting. Aside from giving away red envelopes, also known as 'angpao', people would also exchange hampers personally to show gratitude and good wishes to their loved ones. The hampers would usually contain things that are traditionally seen during Chinese New Years, like sweet desserts.
Celebrate your Chinese New Year with those who are dear to you and greet them with some lovely hampers filled with things that are perfect for the occasion. For example, some cookies are surely a nice option to accompany you to catch up with your family or friends. Traditionally, the Chinese New Year is celebrated with food that is believed to bring and symbolize fortune. One of them is Nian Gao, or as Indonesian called it, 'kue keranjang'. It is a glutinous rice cake that symbolizes a wish for higher income or position. Aside from that, people also celebrate this occasion with a wide variation of sweet cookies. What's a better pair than some tea for the cookies? You can surely enjoy some relaxing tea while you have a chat with your loved ones for the perfect moment together.

Chinese New Year 2023 Hampers Collection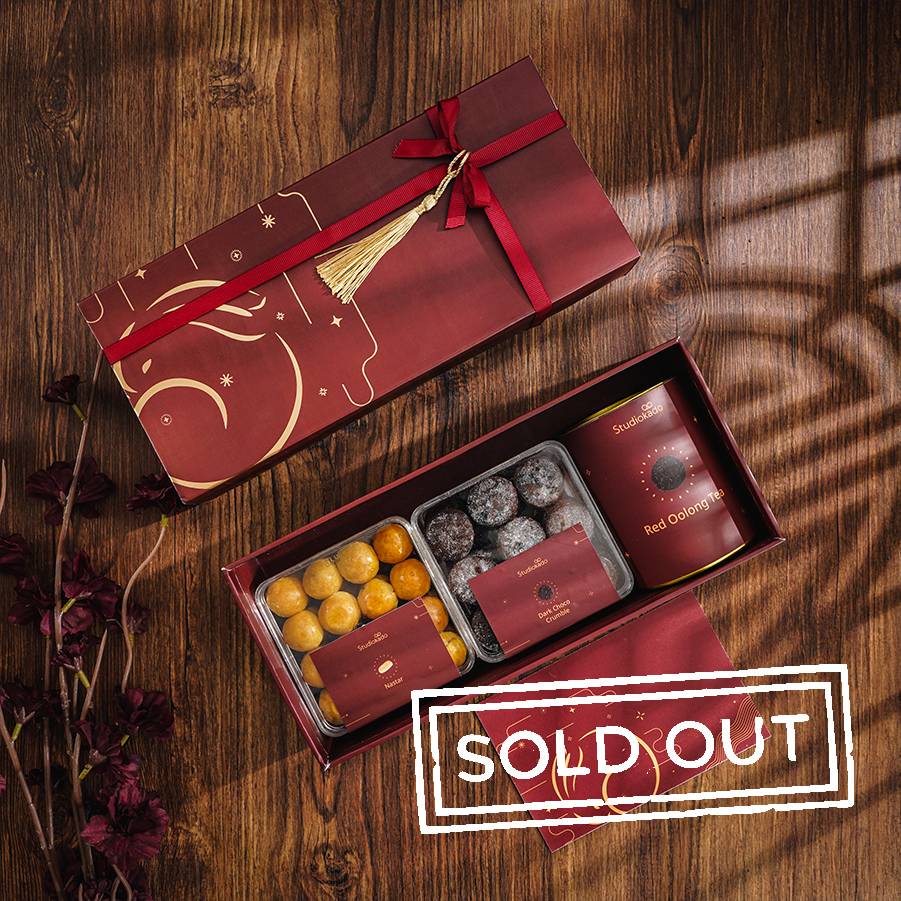 TOKKI
Wish your friends, colleagues and loved ones a happy Chinese New Year 2023
IDR 279000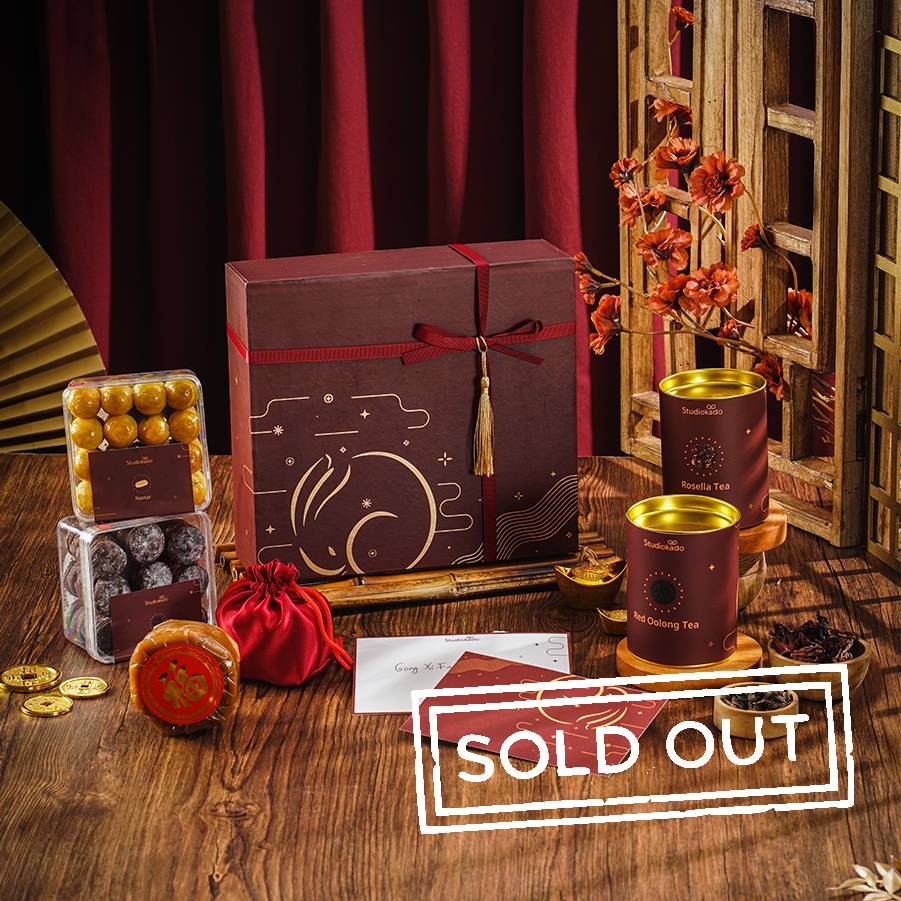 USAGI
Make a nice gesture for Chinese New year with this appreciative Hampers Gift Box
IDR 531000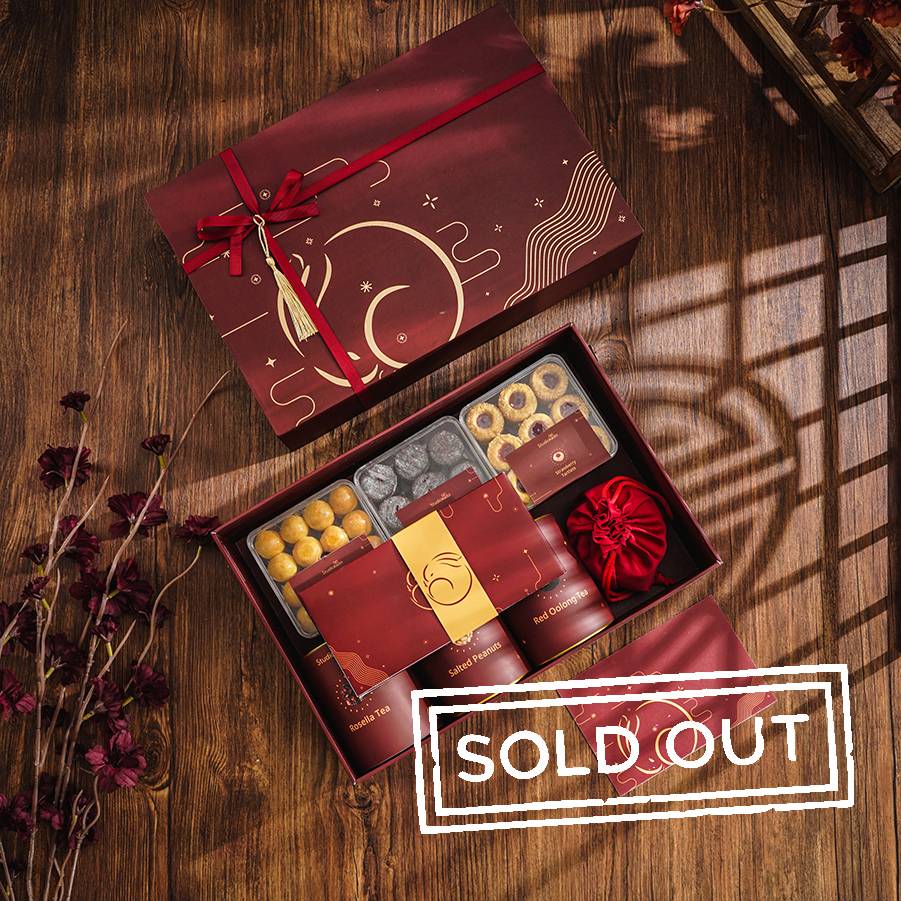 TUZI
Ideal for families, bigger gatherings and clients during the festive season of Chinese New Year
IDR 779000


Celebrate the "Year of the Water Rabbit" with hampers from Studiokado!
The new upcoming year is something that is worth the excitement, be it finally taking some day off to see your family who lives far from you, or inviting your friends to a feast, but it all wouldn't be complete without giving hampers for them to enjoy, right?
Pick from a wide variety of Chinese New Year hampers at Studiokado to get the perfect hampers for your friends, family, significant others or your co-workers! We provide the choice of hampers according to whom the hamper is given and we will make sure to put a smile on their face once they open it!
Beautifully packed and filled with high quality items, we also give you the freedom to customize your own hampers! Personalize the hampers with your loved ones' favorite items or items that suit their preference. Make this Chinese New Year a moment to remember with unique hampers. Without all the worry and hassle, Studiokado makes it convenient for you to celebrate your special moments so you can relax and enjoy the moment with the perfect hampers.
Start your year with amazing hampers for an amazing year here, at Studiokado!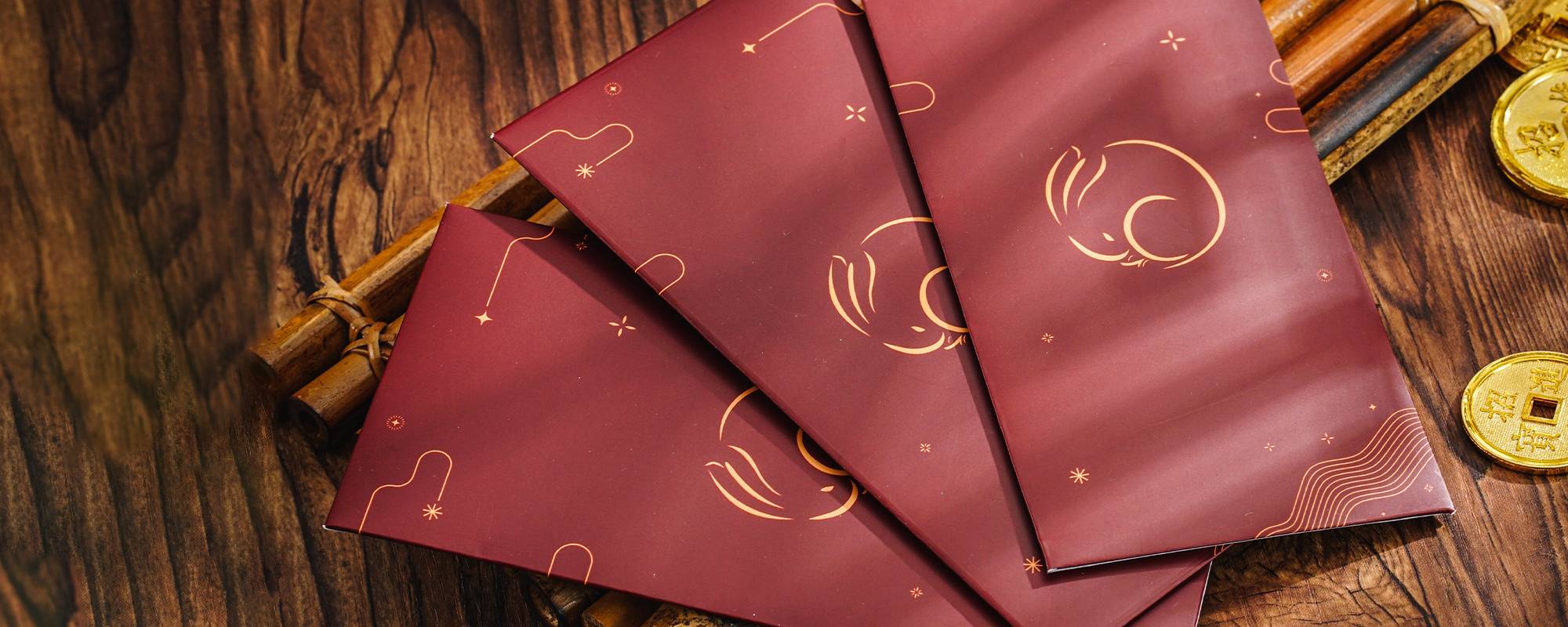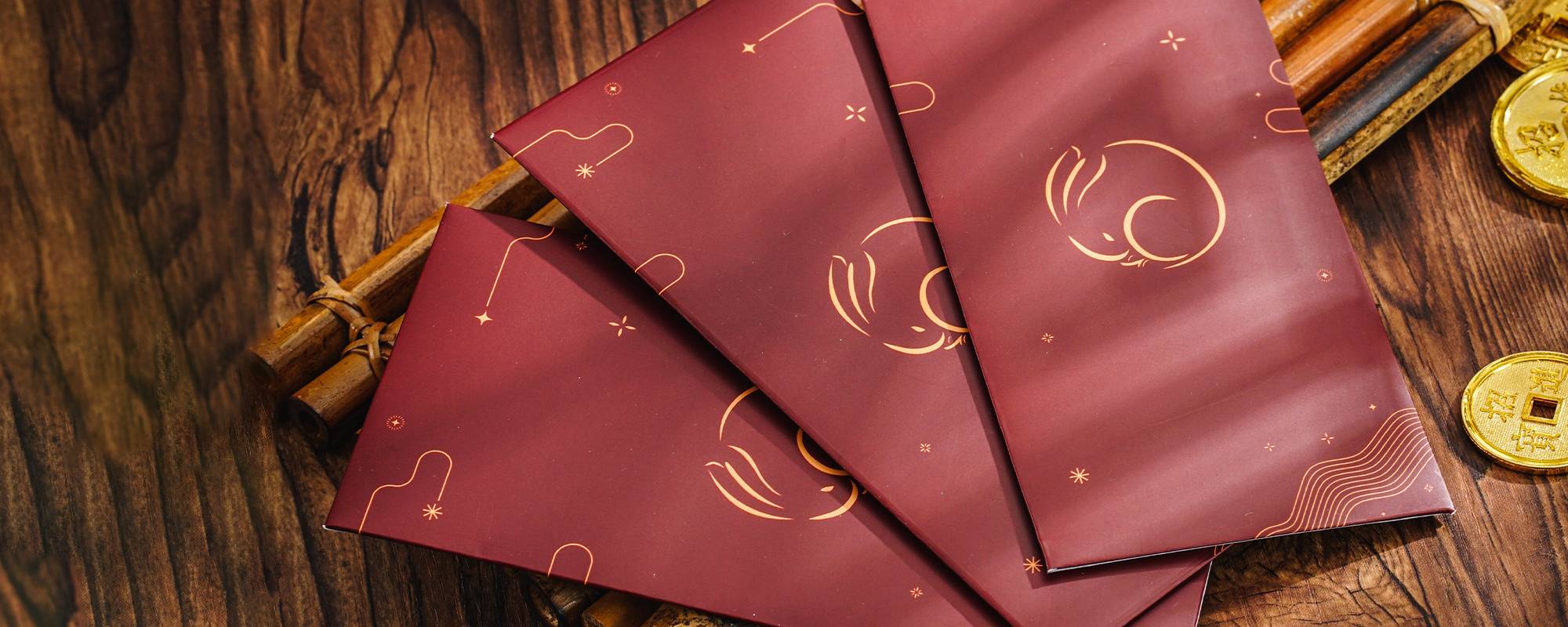 Frequently Asked Questions
Getting Started
To view all items included in each CNY Hampers Box, just click on the Box to see the details on the product page.
Yes, a Greeting Card is included in every Box. You can include a personal note to the recipient, which will be handwritten on the Greeting Card
Customisations are possible for bulk orders, please contact us directly for this.
Yes of course, for Corporate Orders with branding and other adjustments you might need, please contact us directly.
We ensure that the expiry date is minimum 2 months after you receive the Hampers.
Shipping
We offer a wide range of delivery options and deliver throughout Indonesia. Same-Day delivery is also available. You can select your preferred option at checkout.
Yes, we do use very safe packaging with bubblewrap and a mailer box to ensure safe delivery throughout all Indonesia. If there is still any issue, we will take responsibility for any damages occurred.
Of course, if you prefer to pickup your box at our workshop, that is possible aswell. Just let us know for this.
Yes, we do deliver to everywhere within Indonesia.
Payment
We offer a very wide range of payment methods such as Credit Card, Bank Transfer, E-Wallet (OVO, Go-Pay), QRIS, etc.
At the end of the checkout, you can make the payment with your preferred payment method.