Mooncake Hampers ready for order now!
Mooncake Festival Hampers 2022
The Mooncake Festival is very close, also called the Mid Autumn Festival marking the biggest celebration in chinese culture next to Chinese New Year. It's time to send your appreciation and love again to your family and friends!
Festivals are always a wonderful event to be held with lots of special things about them that make people love their arrival. Throughout the year, lots of special festivals are held all around the world, with one of them being the Mooncake Festival. Also known as the Mid-Autumn Festival, it's the second most important day in the Chinese lunar calendar, only being surpassed in importance by the Lunar New Year. It's the festival that falls on the 15th day of the 8th month of the Chinese lunar calendar. Traditionally, it's celebrated to worship the moon and yearly harvest by enjoying family reunions (considering the roundness of the moon symbolizes reunion of families), dine together, eat the all-iconic Mooncake Festival mooncakes, as well as other activities such as making colorful lanterns as decorations that create beautiful scenes at night time. With that kind of tradition, it wouldn't be far-fetched to think that people also give out gifts to family members at reunions, and with that, it's the right time to show your appreciation and love again to your family members through the act of giving a Mooncake Festival hamper!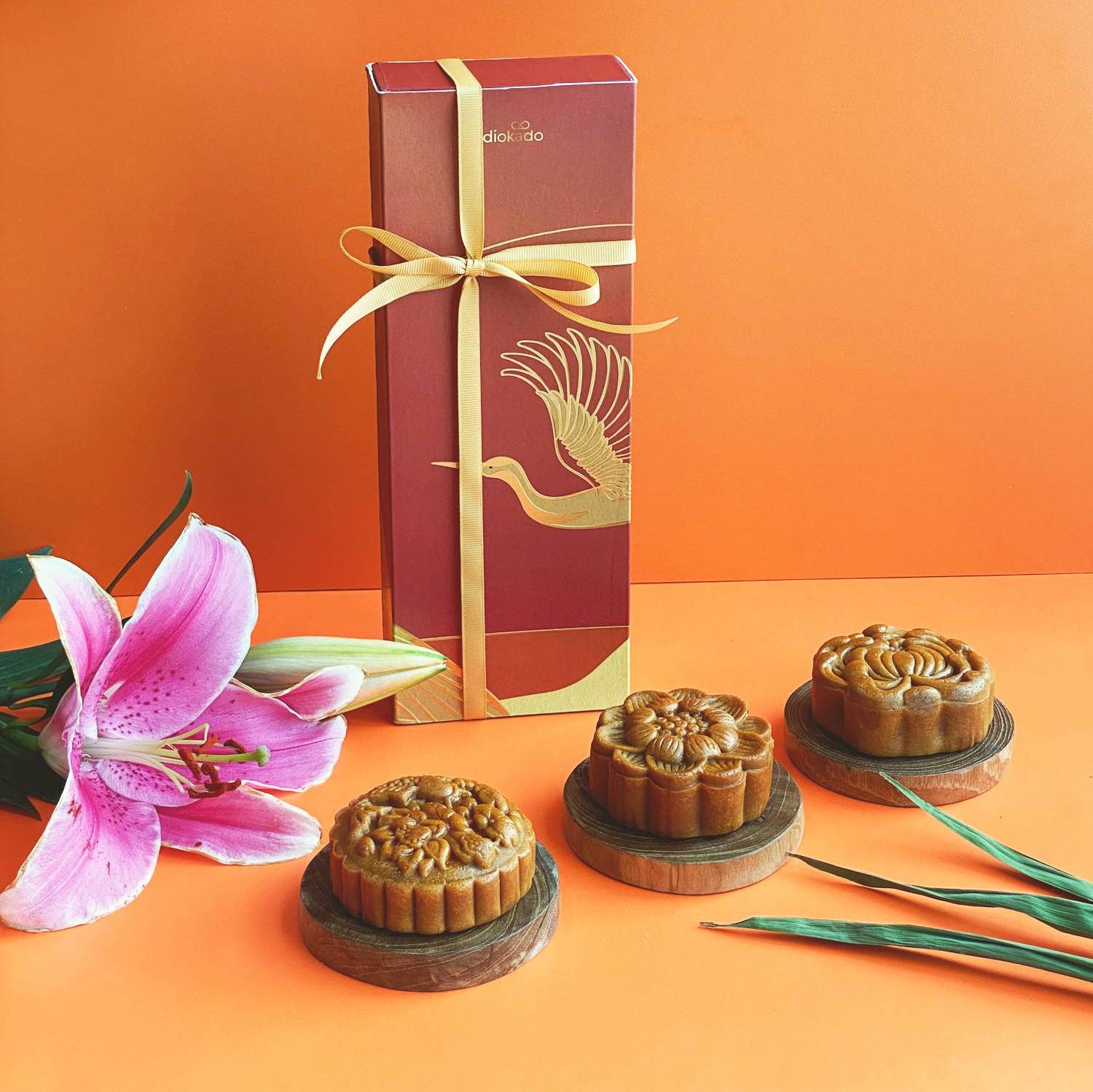 Mooncake Hampers
Send your appreciation during this Mid Autumn Festival Flavours: Lotus, Mung Bean (Kacang Hijau), Pandan
IDR 285.000
Gatherings and Family Reunions
The Mid-Autumn Festival has a big significance throughout history 'till this day; reunion. The full roundness of the moon is considered a symbol of reunion, which is why aside from being called the Mooncake Festival or the Mid-Autumn Festival, some people also call it the Reunion Festival. Lot's of names to keep track of, but understanding that the festival is somewhat of a brief break from the hardships of the world, where people can take a breather and join their families to catch up with each other's lives after being separated for many days is the biggest significance that the moon, and in turn the Mooncake Festival, holds.
With such significance the moon holds, and how on family reunions there's usually a family dinner, there's bound to be some type of dish that is based off of the festival itself. That's where mooncakes, which are a type of Chinese cake that can be filled with sweet or savory tasting ingredients such as lotus seed or red bean paste, come in. This is where the name of the festival comes from!
Our Mooncake Flavours

Different from the others, this type of mooncake filling is made by making a pandan extract from pandan leaves and then pouring that extract into cooked mung beans, blending it with the beans in order to create a sweet and aromatic mooncake.

Being the most popular filling for a mooncake, the lotus seed paste filling is made from lotus seeds with their bitter green center removed. Combined with sugar and honey, the lotus seed that was once bitter due to the center now tastes very sweet!

Similar to red bean paste, green bean paste tastes very sweet and is able to fill out the shell of the mooncake so that it looks more appealing to eat.


Frequently Asked Questions
Getting Started
There are 3 Mooncakes included with following flavours: Lotus, Green Bean (Kacang Hijau), Pandan
All of our mooncake flavours are set fix. They represent the top selections from our customers and have been very satisfactory so far.
We prepare the Mooncakes in small bulks, meaning the Mooncakes are baked just a few days before you receive them so they are very fresh!
Baked Mooncakes are recommended to be kept in room temperature. We do not recommend to store it in the refrigerator because the moisture in the refrigerator will cause the mooncake to easily get mold.
Yes, you can schedule your delivery. At the checkout you can select the day you wish to receive your gift and we will arrange the delivery so that it arrives at your preferred date.
Yes, a Greeting Card is included in every Box. You can include a personal note to the recipient, which will be handwritten on the Greeting Card
Customisations are possible for bulk orders, please contact us directly for this.
Yes of course, for Corporate Orders with branding and other adjustments you might need, please contact us directly.
Sure! Here our stores in each marketplace: Tokopedia: www.tokopedia.com/studiokadoindonesia Shopee: www.shopee.co.id/studiokado
Shipping
Yes, absolutely. We apply very safe packaging.
We offer a wide range of delivery options and deliver throughout Indonesia. Same-Day delivery is also available. You can select your preferred option at checkout.
Once you place an order through our website, you will receive an email confirmation. There will be a 'Track my order' button through which you can track your delivery.
Payment
We offer a very wide range of payment methods such as Credit Card, Bank Transfer, E-Wallet (OVO, Go-Pay), QRIS, etc.
At the end of the checkout, you can make the payment with your preferred payment method.