Darwinbox
Show your appreciation towards your important customers!
Clients are a company's primary source of success, second only to their employees. Maintaining a great relationship with your current clients is just as important as finding new ones because without a loyal client base, a business can struggle to stay on top of the game. Remembering this, it's important to show your clients appreciation on important events, such as festivals or their anniversary. What better way to show your clients appreciation than to give them a client appreciation hamper!
What is inside?
Branded Hardbox
Travel Mug
KAKAW Premium Chocolate
Vanilla Rum Cookies
Luggage Tag with Pouch
Greeting Card
In the project for Darwinbox, we have included among others a travel mug that can be used for any drink you like, some snacks consisting of KAKAW Premium Chocolate and Vanilla Rum Cookies (alcohol-free), and also a luggage tag with its own pouch. These items are put into a neat company-branded hardbox with the addition of a greeting card.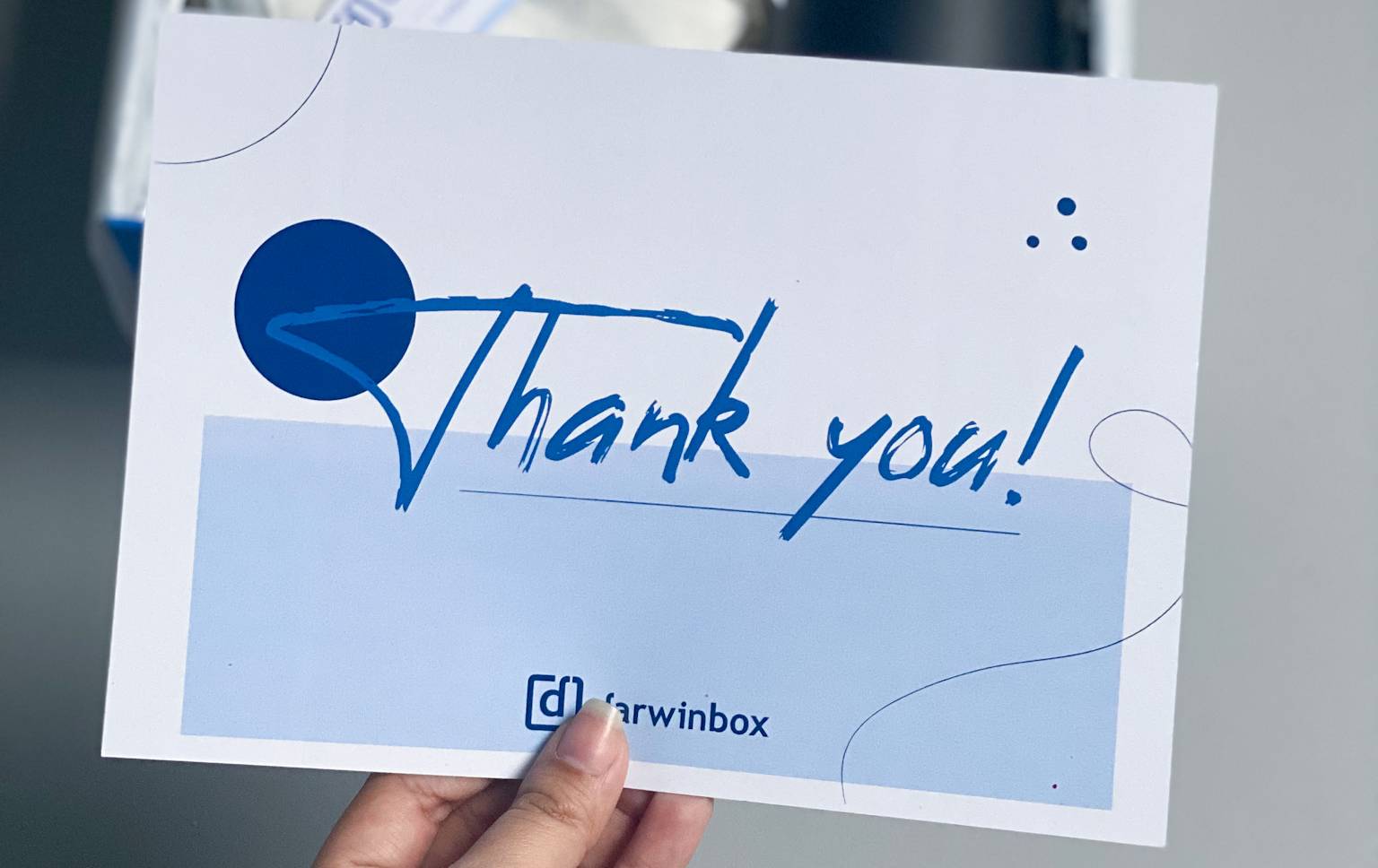 Darwinbox is a company that focuses on Human Relations and has built technology around it. They believe in the power of people, where empowering people in your company is essential to make them become their best, considering it can become one of the biggest competitive advantages for your company. Remembering that, putting in items that revolve around people's wants and comfort surely follows the spirit of HR.