Company Anniversary Gift for Privy Indonesia
Another Milestone Achieved, Appreciate The Whole Team!
Company anniversaries are among the most important days of your company. They represent not only the beginning, but also the journey your company has been going through up to this point. The struggles of running a successful business for years to come deserves a commemoration, and what better time to do that than on a company's anniversary!

What's inside the Box:
Xiaomi Tumber
Sony Bluethooth Speaker
Samsung Wireless Charger
Premium Reed Diffuser
In the project for Privy, we included among others a Xiaomi Tumbler that's not only going to hold someone's drink, but also comes with a cool feature where with a touch of a button you can check the temperature of the drink inside. Aside from that, we've also provided a Sony bluetooth speaker for all your musical needs, a Samsung wireless charger to charge your phone without hassle, and a premium reed diffuser to make rooms smell much nicer and create a relaxing atmosphere.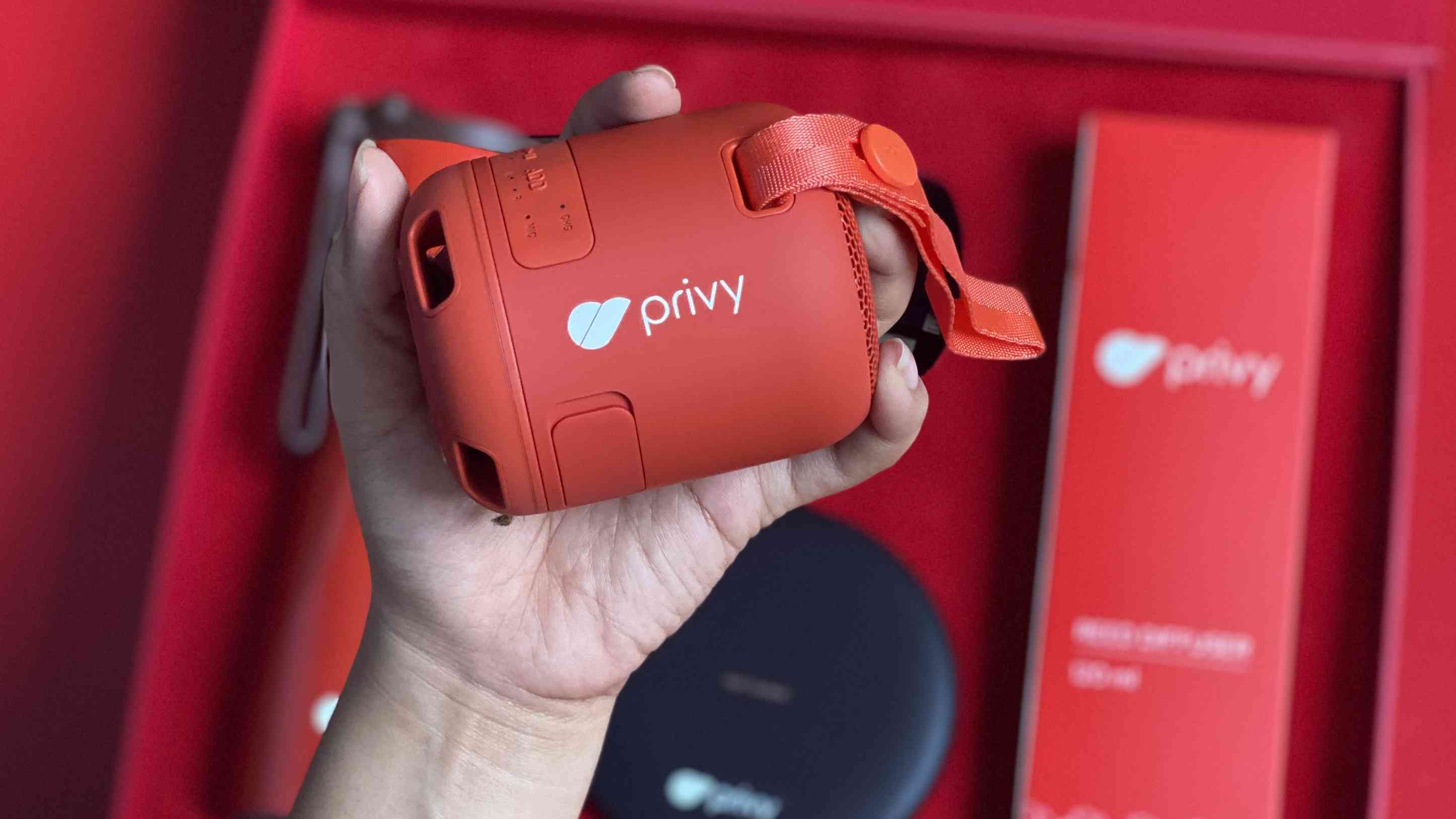 Privy themselves are a tech company, offering a trusted digital identity and digital signatures that are legally binding using digital certificates. Privy is the first Certificate Authority (CA) that gained recognition from Indonesia's Ministry of Communication and Information Technology (KOMINFO), and with that, it's not surprising that we've included some high-tech items into their company's anniversary hampers as making a company-appropriate anniversary hampers can not only boost your employee's morale, but also build a sense of belonging to said company.