Preparing a gift box is one of the most fun ways to show affection and appreciation on special occasions. Whether it's a birthday, holiday, or any other special occasion, giving a gift that's made from the heart will leave a lasting impression for your beloved one.
That being said, you should always be thoughtful when preparing gift boxes to your loved ones! Not only the items, but you should also pay attention to the packaging of the gift box so that it looks beautiful and eye-catching. A beautiful gift box will make you look more sincere when giving a gift. In addition, the gift box you give will also not be thrown away immediately after giving it, because it can serve as a memento or even be used as a reusable storage container! Very useful, isn't it?
To make things easier for you, Studiokado will give you some ideas on how to make a beautiful gift box that you can easily implement.
Here are our Tips for making Beautiful Gift Boxes
1. Use a Sturdy Material for the Box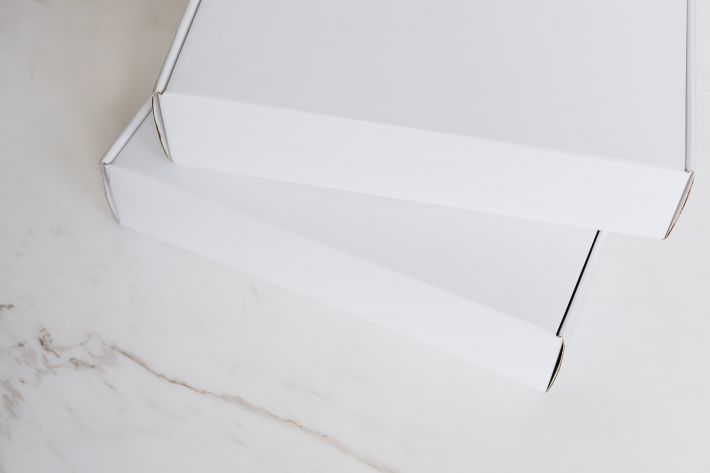 Box with strong material to maintain the contents of the gift box | Credit: Karolina Grabowska from Pexels

Select sturdy materials such as cardboard or other thick paper materials for the gift box packaging, so that the contents of the gift are organized more safely, neatly and look more beautiful. A sturdy and strong box will provide extra protection for the contents of the gift while on the move. In addition, choosing a hard material box will also give the impression that you are selective and think about the idea of reusing your gift box, thus increasing its sentimental value.
2. Explore Unique Shapes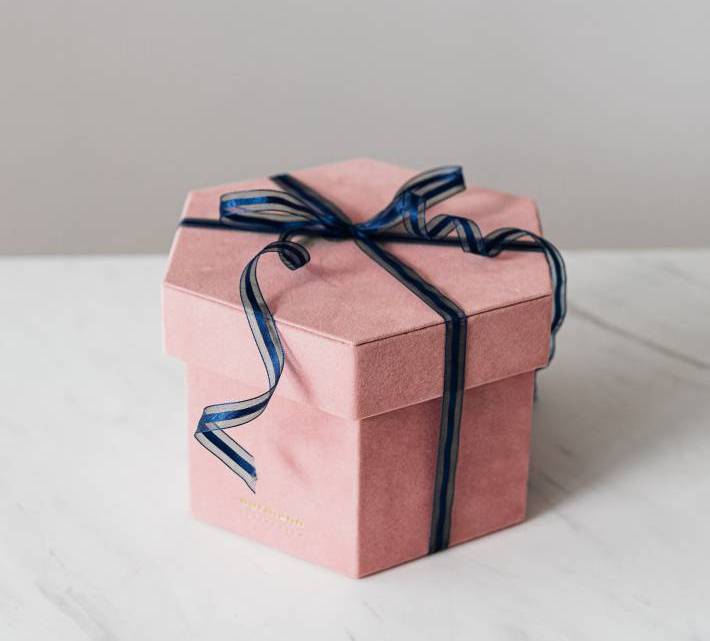 There are many unique gift box shapes to choose from | Credit: Karolina Grabowska from Pexels

Be creative with unique gift box shapes. If you are good at handicrafts, you can try making gift boxes with unique shapes, such as pyramids, hearts, flowers, or other unique shapes. The unique shape of the packaging will make your gift box an eye-catching item.
3. Experiment with Colors and Patterns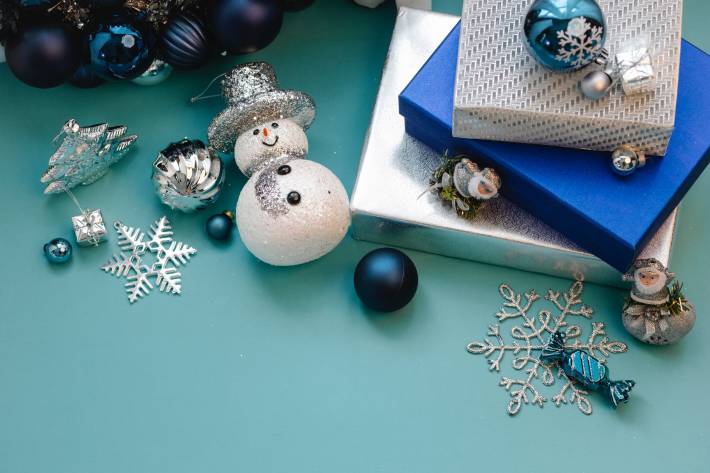 Use colors that are appealing and fit the theme | Credit: Laura James from Pexels

Experimenting with different colors and patterns when making a gift box is something you shouldn't miss. Choose colors that match the theme, mood or message that you want to convey. For example, for a birthday celebration, choose bright colors like red, yellow, or blue to create a cheerful vibe. In addition, you can also use patterned wrapping paper based on the theme as the outer layer of the gift box to give an aesthetically pleasing look.
4. Add Some Texture

Unique texture of glitter on the box | Credit: Laura James from Pexels

Apart from paying attention to colors and patterns, you can also give the gift box a fun texture. For example, add a touch of lamination to the outside of the box to give it a more luxurious feeling. You can also combine beads or glitter to add dimension and interesting texture to the gift box.
5. Use Ribbons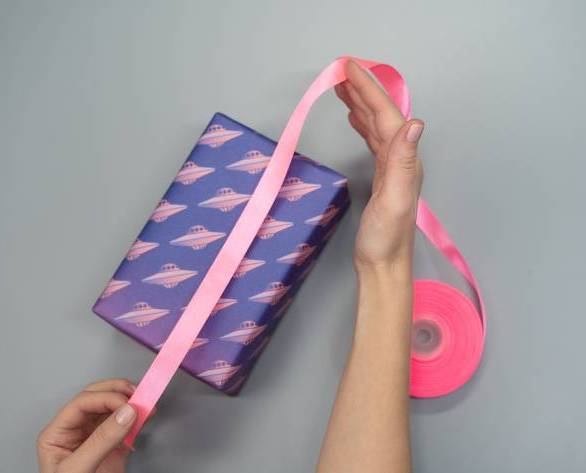 Decorate the box with pretty ribbons | Credit: Cottonbro Studio from Pexels

Add a touch of sophistication to your gift box by using a ribbon around its top. Choose a ribbon color that matches the color of the box to create a balanced look. You can also get creative by using ribbons in various styles or wrapping the ribbons around the box to give it an accent. Ribbon is a simple yet beautiful decoration to add to your gift box.

6. Organize Gift Contents Neatly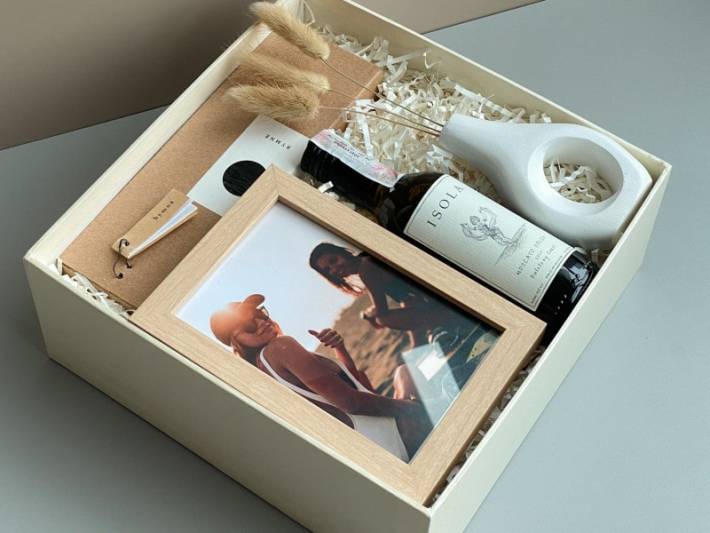 The contents of the gift box must be neatly arranged yet beautiful | Credit: Studiokado

Don't blindly put the contents of the gift into the gift box. To create a neat and organized look, carefully arrange the contents of the gift inside the box. Make sure each gift item is given its own place and arranged neatly to avoid a mess. You can use dividers or small containers to separate and organize each item for better organization. In addition, you can also use fillings such as paper or foam to keep the contents of the gift box safe and still when the box is being carried around. By organizing the contents neatly, your gift box will look neat and attractive to the recipient.
7. Add Some Beautiful Decorations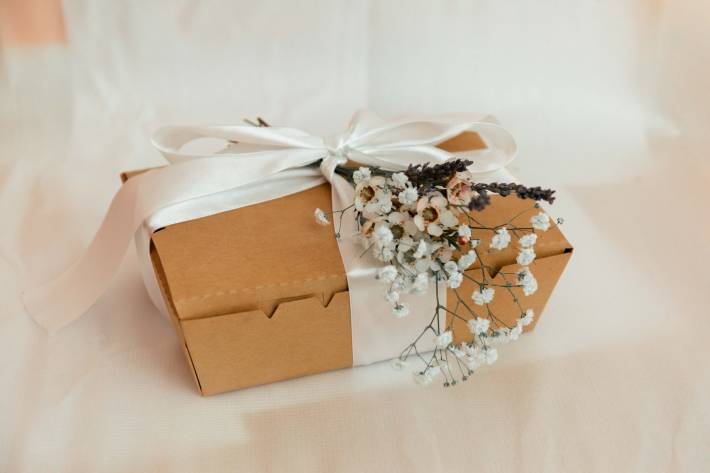 Add a touch of dried flowers to enhance the gift box | Credit: Maahid Mohamed from Pexels

To make the contents of the gift look more appealing and not boring, add beautiful decorations inside the gift box. For example, you can insert beautiful dried flowers to create a beautiful contrast with the contents of the gift. This decoration will give a special touch and enhance the overall look of the gift box.
8. Add a Personal Touch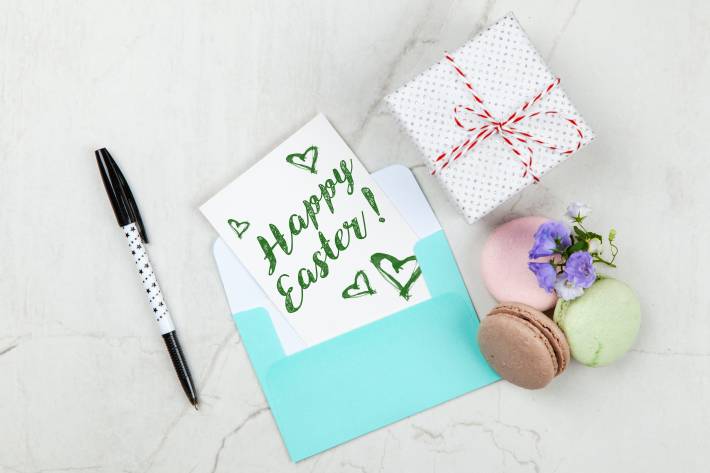 Customize the greeting card to suit the occasion | Credit: George Dolgikh from Pexels
Give your gift box a personal touch by adding a handwritten greeting card with heartfelt words. You can also add a photo of your shared memories with the recipient inside the gift box. This personal touch will surely make the recipient feel very happy and loved.
Those are some tips for making beautiful gift boxes that you can follow. When making a gift box, the most important thing is to give a personal touch, attention to detail, and create a beautiful impression for the recipient. Don't forget to match the theme and mood when choosing colors, patterns, and decorations.
With a beautiful presentation, the gift you give will be more special and give an unforgettable impression to the recipient. Besides making your own gift box, you can also order a practical gift box customized to your liking at Studiokado. You can choose from the available options, or order a custom gift box according to your preferences through our Whatsapp.
Nature's fine organic raw honey for a much-needed energy boost.
A simple gift for the Plant Parents!
Sleek and elegant personalised lighter. 2 days processing time