Birthdays, as the name suggests, are special days to celebrate the birth of someone. Whether it be your parent's or boyfriend's birthday, the celebration day only comes once a year and can be celebrated for many reasons. Someone's birthday was, at some point, the beginning of their life in this world. Birthdays are a way to remember and acknowledge the life of said person who was born at that point. Another meaning from birthdays is that they remind all of us that we are alive and have another year to keep on living, helping us appreciate what we currently have in our life; family, friends, lovers, and so on. With that, we often celebrate birthdays by elaborating parties, giving gifts to the person who's birthday it is, and posting all over Instagram about it. Although gifting has been a staple of birthdays, when it comes to picking out gifts for your boyfriend's birthday can be quite tricky. Usually, people don't say things that they want for their birthday, hence it can be quite hard to figure out what your boyfriend wants for this year's birthday. With that, we'll be giving you some ideas on what birthday gifts your boyfriend might appreciate for this year's birthday!
1. Custom Wallet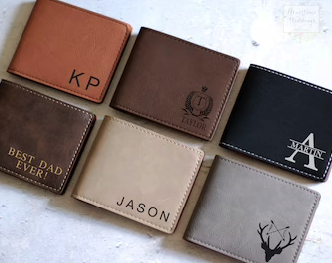 Even within the digitization era, wallets are still very useful | Credit: Etsy
Although most things now can be purchased online using digital wallets, sometimes you can only pay for something in cash considering some physical stores implement minimum purchases when using digital wallets. That's one of the reasons why everyone still uses a wallet, storing paper money in it as well as credit and debit cards that they might own. For your boyfriend's birthday gift, giving him a customized wallet, engraved with his first name, last name, monogram, or initials, can not only be meaningful for him, but also very useful.
Read : 3 Secrets In Selecting The Best Birthday Gift
2. Beard Kit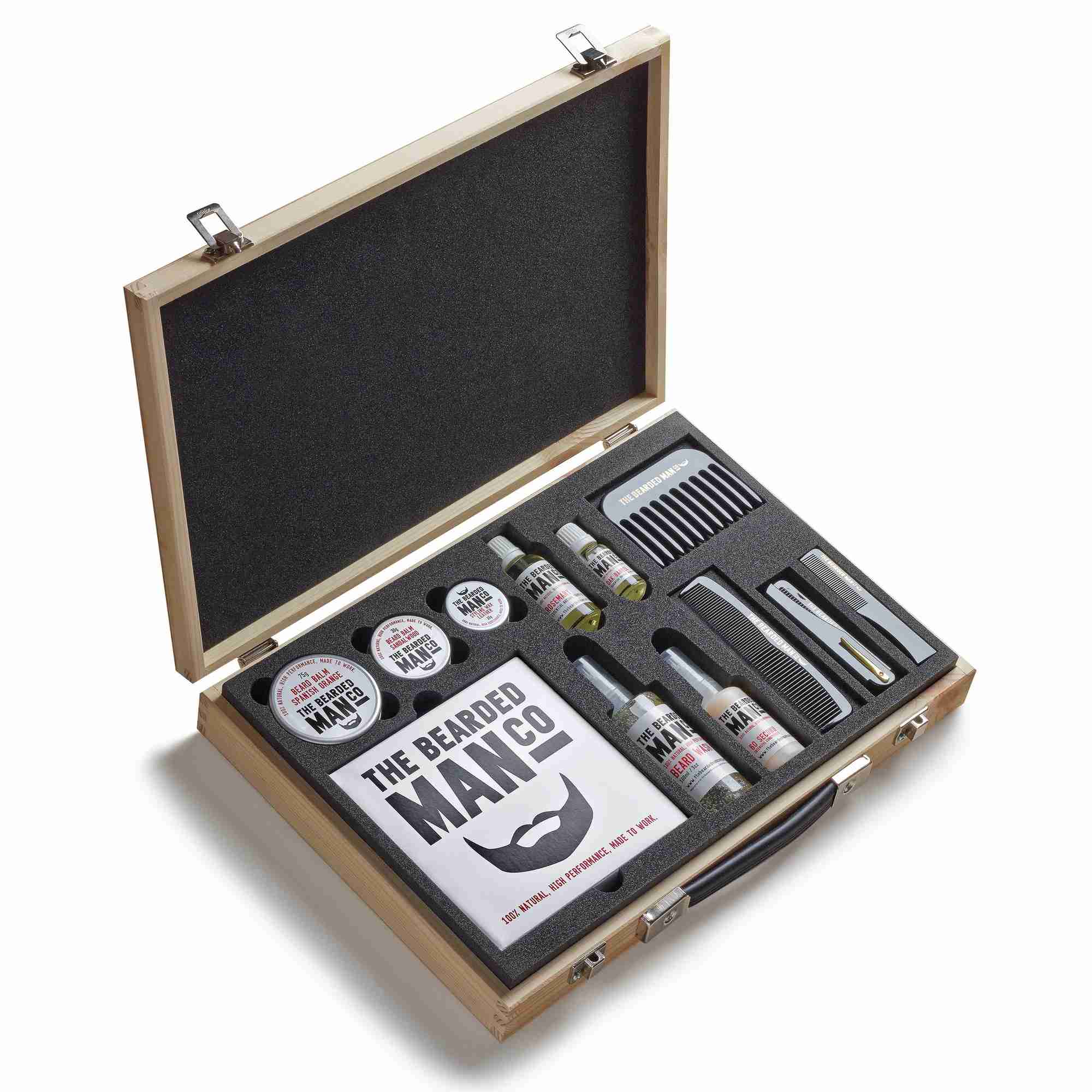 Beard kits help grow and take care of beards | Credit: The Beard Man Company
Some men take pride in growing a healthy and thick beard. Aside from mustaches, beards have a reputation of looking masculine and compliment their appearance. Beards are an extension to a man's hair; men go to barber shops to get their hair stylized and look good, and beards aren't an exception. However, growing beards isn't as easy as you might think as they can grow unevenly and easily fall out if not taken care of. If your boyfriend pays extra attention towards their beard or is planning to grow one out, a beard kit for his birthday gift is something to consider.
3. Headphones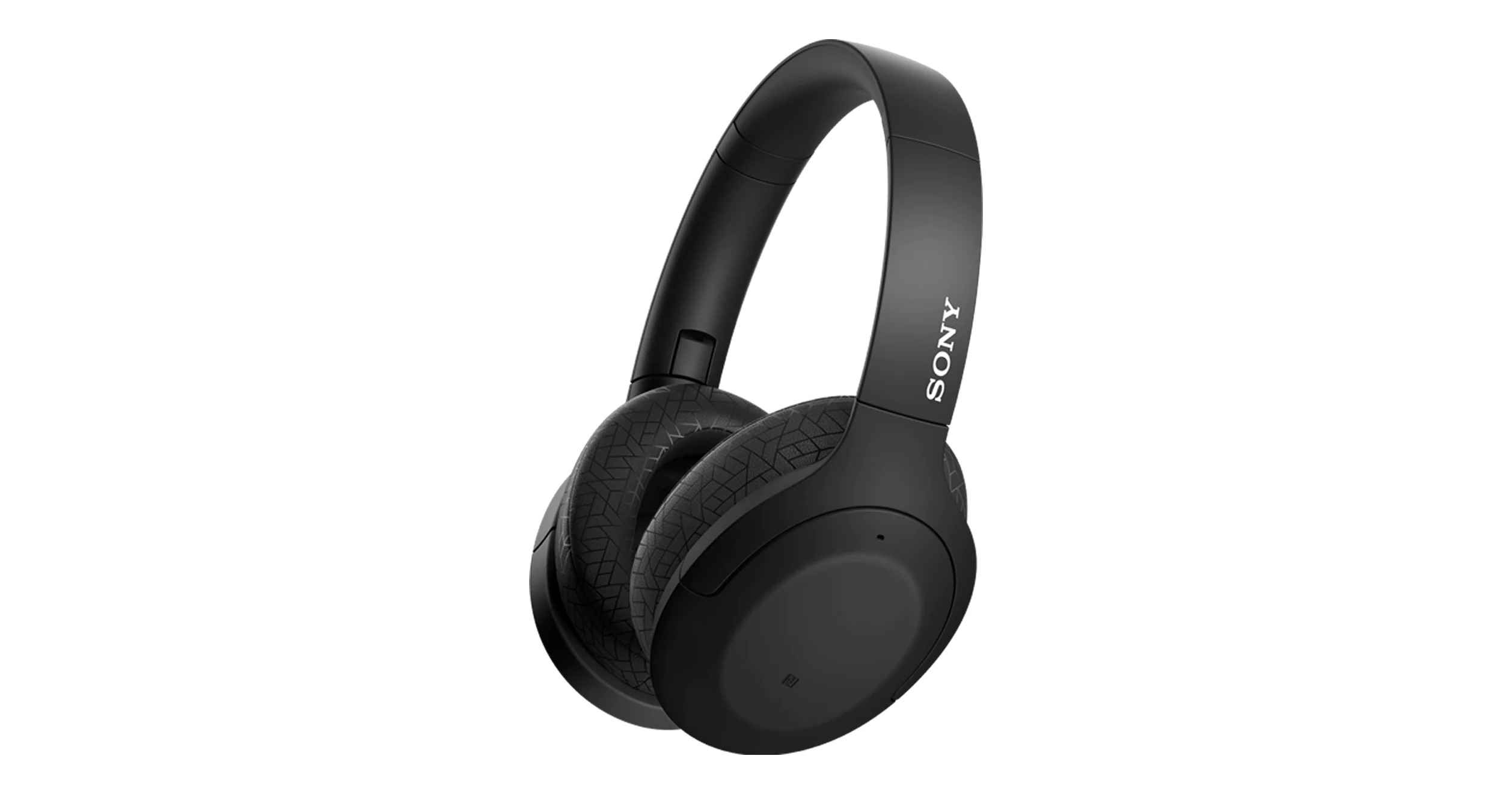 A good pair of headphones can go a long way for someone | Credit: Sony
Good music can go a long way for someone, not just men. Some studies show that listening to music can boost memory, build task endurance, lighten up your mood, stave off fatigue, and many more things. In other words, listening to your favorite kind of music isn't only entertaining, it can also help you in various aspects of life. Therefore, you can bet that a good set of headphones as a birthday gift for your boyfriend will absolutely be appreciated.
4. Mouse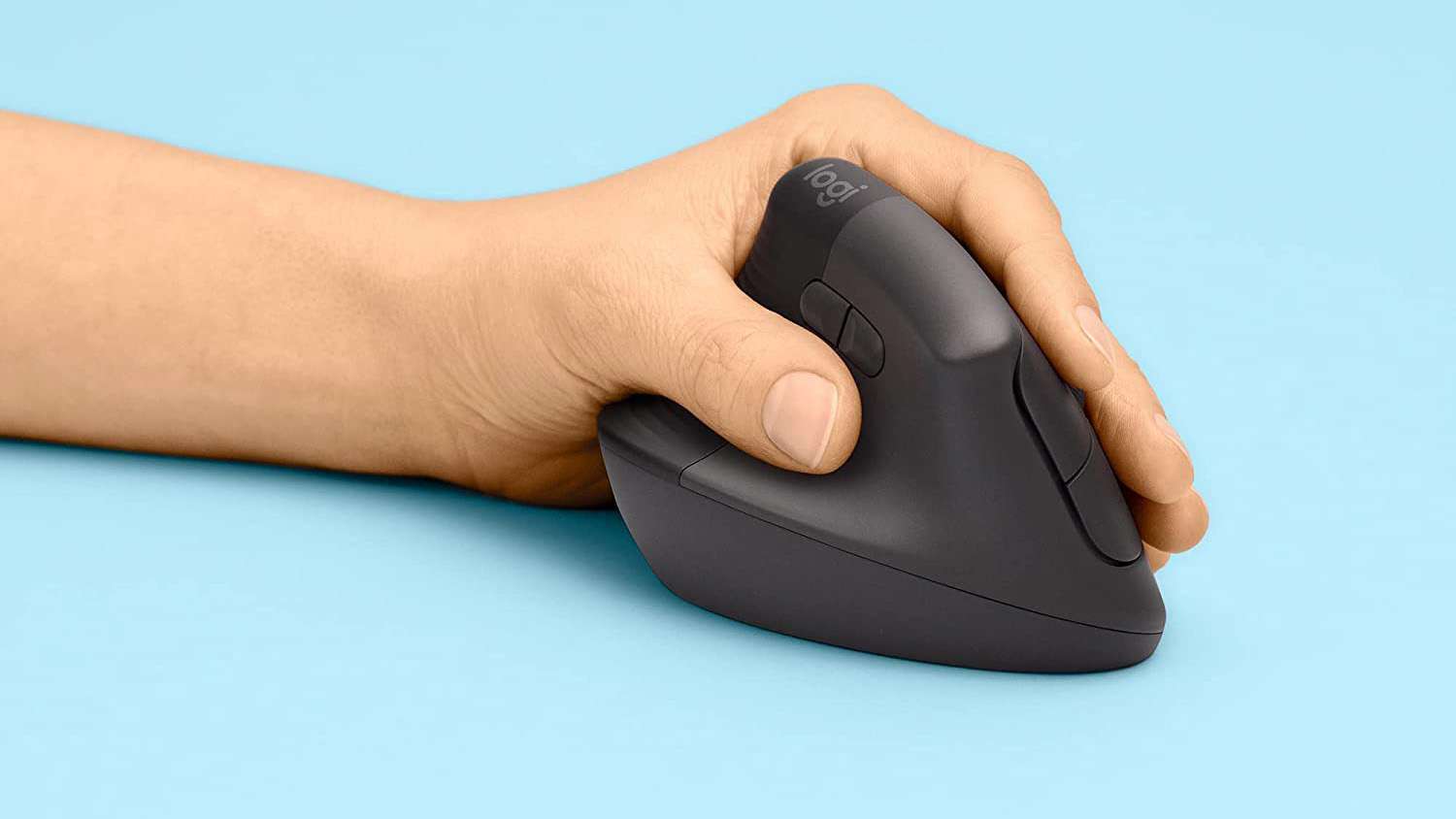 Mouses are a necessity if you work in front of a computer | Credit: notebookcheck
We're all living in an era where remote work is getting more mainstream. More and more offices implement work from home, whether due to COVID-19 restrictions or the efficiency of it. It's now common to see people glued to their computers all day, typing away their work and attending Zoom meetings here and there. Of course, this means that good working equipment, such as a high quality mouse, is needed for better work efficiency. With that, a mouse for your boyfriend's birthday can be a great option for a birthday gift.
Read : 7 Unique and Thoughtful Birthday Gift Ideas for Her
5. Board Games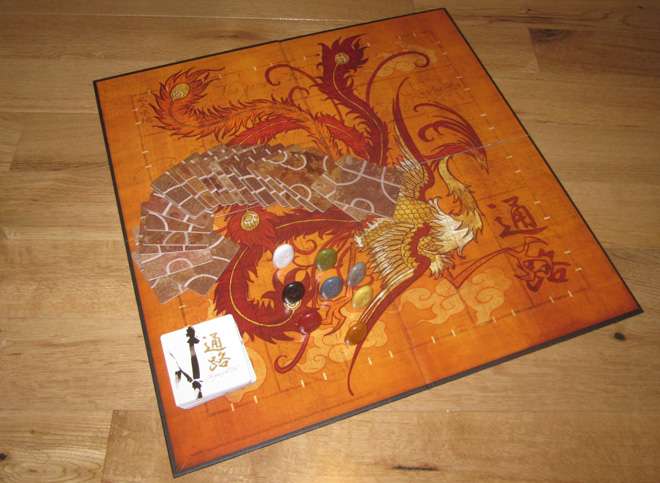 Board games are a great passtime for players above 4 people | Credit: Wired
These days, people turn to video games if they ever want to play a game. However, when it comes to social gatherings, it's hard to play video games with 8 people in the same room together. In truth, no video game has more than 4 player support, so you'll be hardpressed to find a game that you can play with more than 4 people. Board games such as Tsuro and Spyfall can accommodate such numbers, and if your boyfriend is the type to play games together or loves board games in general, you can certainly give a board game to him as his birthday gift.
6. Custom Portrait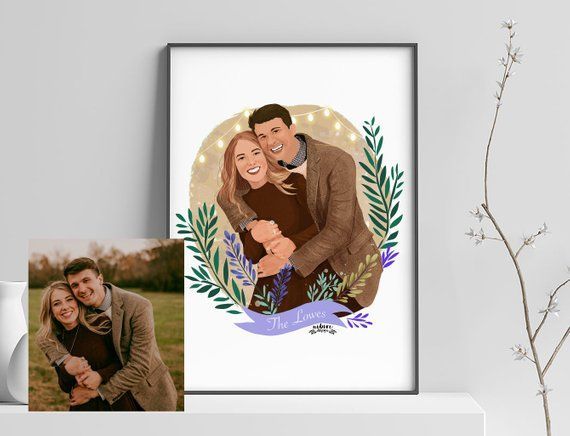 Custom portraits will always make people remember the good memories they have | Credit: Etsy
Commemorating events that happened in your life is one of many uses that photo's have. Whether it be graduating college or climbing a mountain with your friends, pictures help us remember those times as well as being able to tell those stories with proof to anyone. Although custom portraits themselves don't have an inherent meaning, if they're given at a certain time, can attach a memory to said time. Giving a custom portrait of your boyfriend for their surprise gift birthday can help them always remember the time that they were born everytime they see that custom portrait.
7. Laptop Bag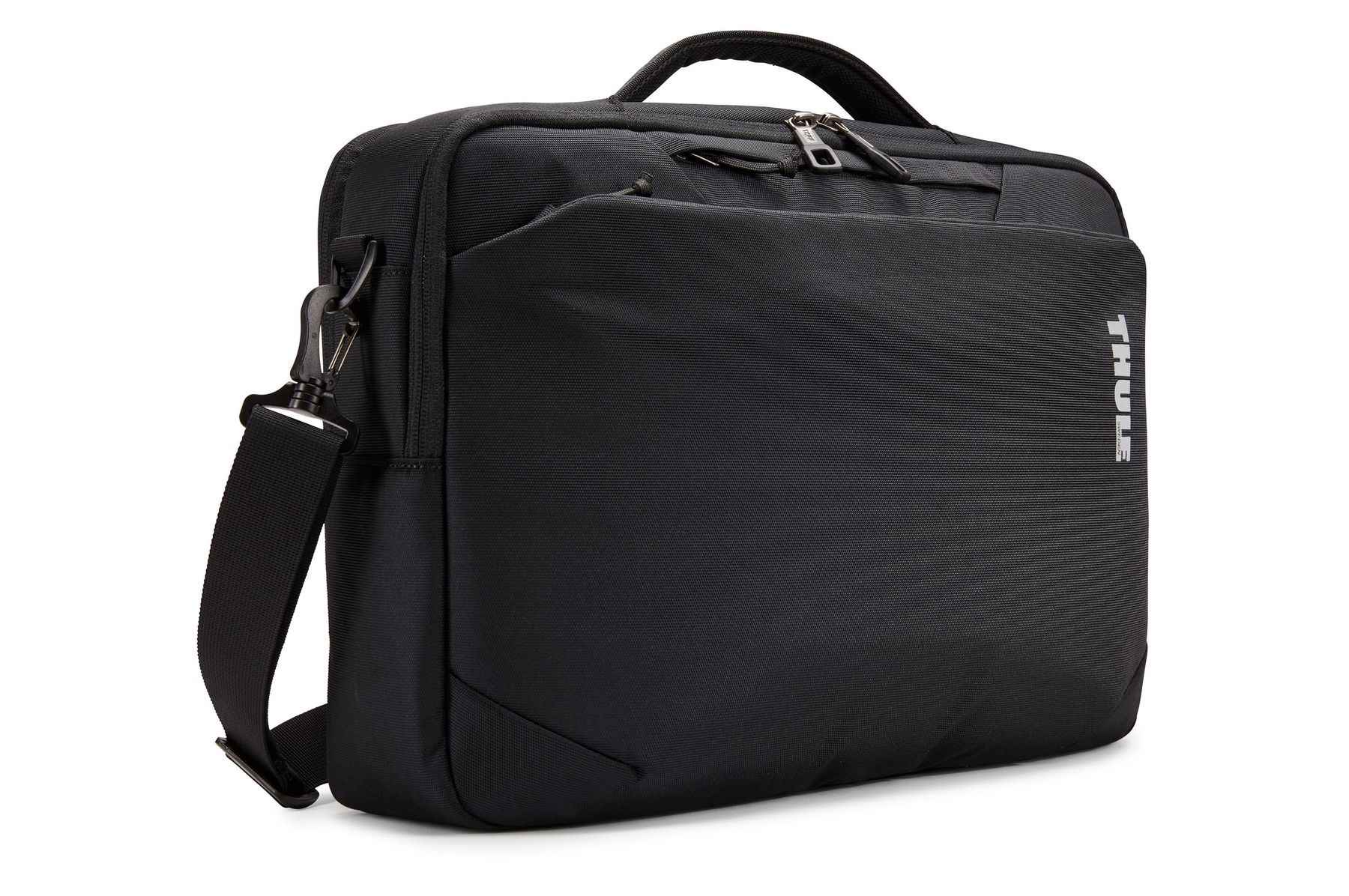 You'll definitely need a laptop bag if you have a laptop | Credit: Thule
With the era of remote work, people are able to work from anywhere, starting from their usual office, their house, or even a cafe. This is possible with the existence of laptops, a form of computer that is portable and can be carried anywhere you need it. Carrying laptops usually requires you to bring a laptop bag considering its size; although laptops come in many sizes, most of them weigh pretty heavily, meaning you'll need to have a sturdy bag to carry your laptop with you. If you know that your boyfriend likes to work from different places, a laptop bag for his birthday gift will surely be appreciated by him.
8. Power Bank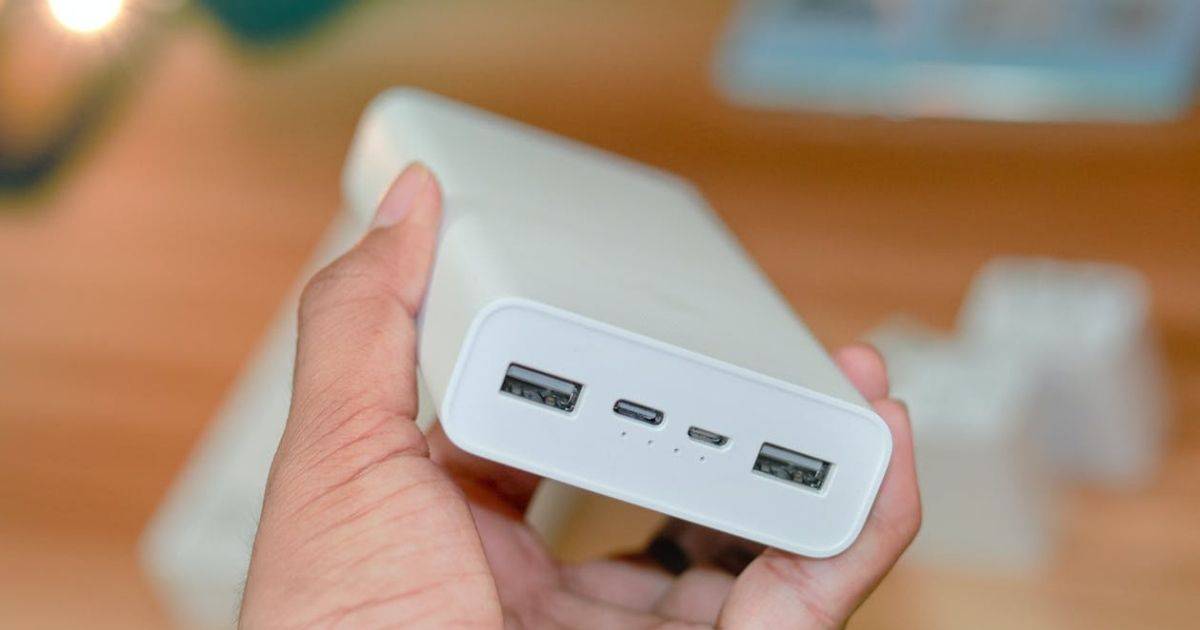 Save yourself from the horrors of low battery with a power bank! | Credit: Jete.id
Some people can live without a phone, but lately that has become harder and harder to do. Almost every aspect in our lives are now digitized; our money is in digital wallets, our friends are on social media, and we often rely on long range communication to keep in touch with our work. This is why a low battery notification is many people's worst nightmares. To save your boyfriend from experiencing something horrible like not being able to watch YouTube on commute because he forgot to charge his phone overnight, giving a power bank for his birthday can be a lifesaver on many occasions.

If you are still not sure about what to gift your boyfriend, then contact us directly. We are happy to help!
Very absorbent and ideal for Sport
A thoughtful gift for the hard-working man
Wish that special person in your life congratulations or good-luck with this "Pi...