Eid is just around the corner! Have you prepared any hampers for the upcoming Eid yet? The Eid al-Fitr is a highly anticipated moment for Muslims. On the day of Eid, Muslims usually gather with their relatives. In addition, one custom that is commonly practiced on Eid day is sharing hampers or parcels.
Sharing hampers or parcels has been a tradition for many Muslims during Eid. The purpose is not only to celebrate Eid al-Fitr, but also to maintain good relations. You can give hampers to relatives, friends, co-workers, or neighbors. There are many things that we can give as hampers on Eid, for example cookies, prayer equipment, a variety of treats, and many more. With that said, what would be the best and simplest hampers for 2023?
Rest assured, you don't need to worry!
Here are our recommendations for the best yet simple Eid hampers in 2023!
1. A Set of Body Care Products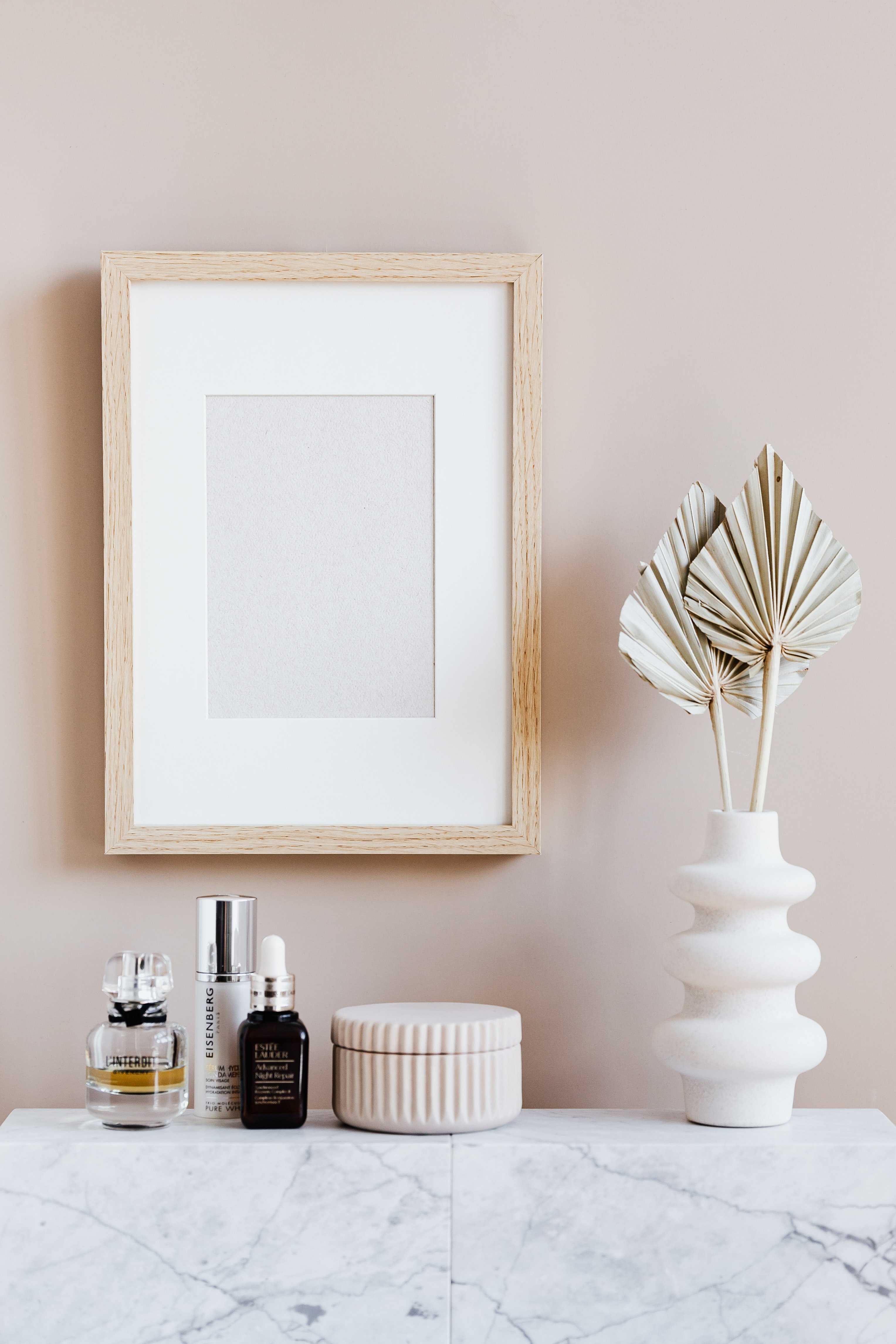 A set of body care hampers to make them look fresh on Eid al-Fitr | Credit: Karolina Grabowska from Pexels
Many people experience dehydration while fasting. This may affect their skin to be drier. Meanwhile, Eid is the moment where you will meet with your family and relatives. No one wants to look bad when they meet their relatives, right? To help your fellow relatives to stay fresh and in tip-top shape, it doesn't hurt to give a set of body care hampers as Eid hampers. You can customize the hamper with body care products such as body wash, scrub, body lotion, serum, and other products as you wish.
2. Prayer Items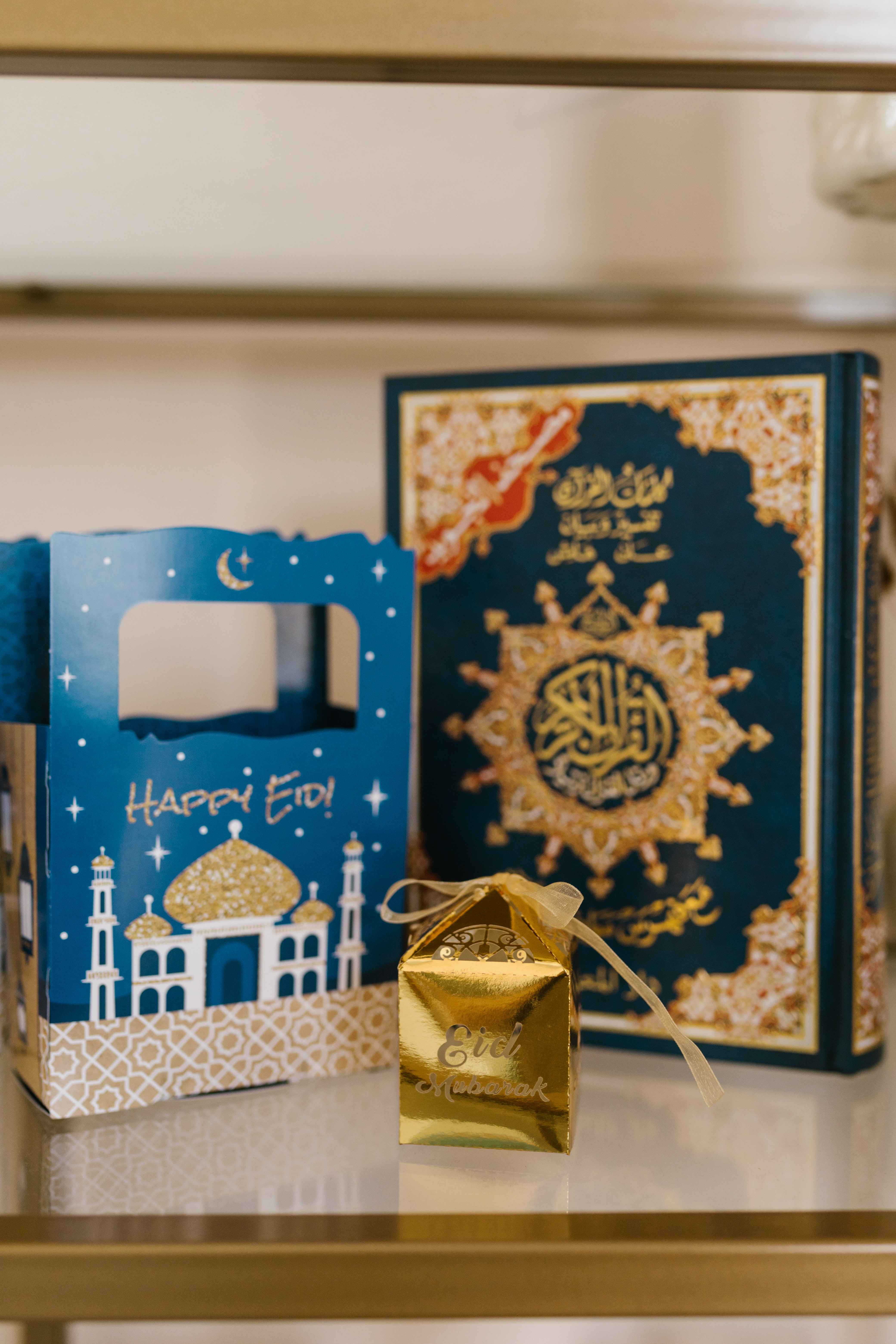 Praying equipment hampers to make the prayers more solemn and lively | Credit: RODNAE Productions from Pexels
Including praying instruments as hampers can certainly encourage the receiver of the hampers to be more solemn and enthusiastic in carrying out their prayers. You can fill the hampers with mukenas, sarongs, prayer mats, prayer beads, caps, and other praying instruments. For a better look, match all the items with the same shade of color.


3. Assorted Cookies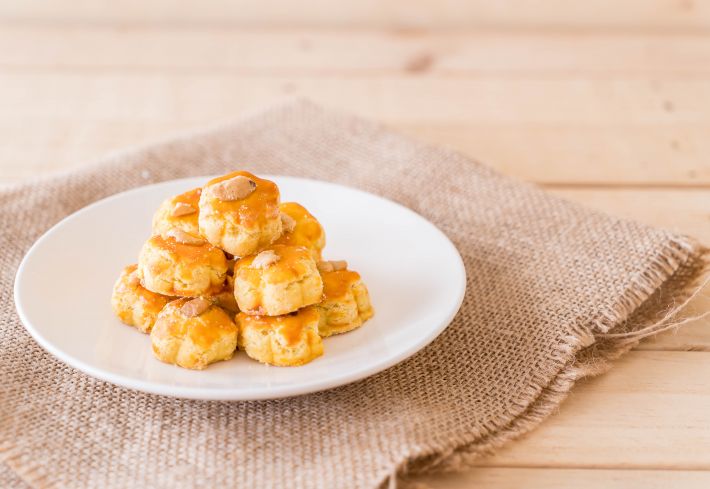 Cookies are a popular choice for many people to give during Eid | Credit: topntp26 from Freepik
Although sending cookies during Eid is a very common thing to do, it is still the preferred choice of many people. To ensure that the contents of your hampers are not too ordinary, you can choose the high-quality cookies that are popular at your place. Pack the cookie hampers as nicely as possible to ensure that the recipient is pleased when they receive your hampers.
4. Plain Hijab for a Simple Look in Eid 2023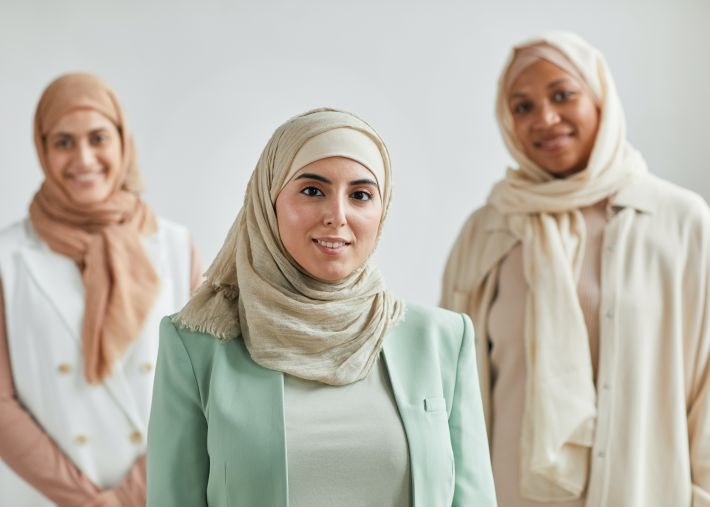 Hijab is suitable as a gift for female friends or coworkers | Credit: Cedric Fauntleroy from Pexels
Hijab hampers are suitable to be given to female friends or office relatives. Nowadays, we can find many types and patterns of hijab. Choose a hijab with a simple or plain pattern so that it is easy to match with the clothes. Besides hijab, you can also add inner hijab to the hampers as a complement.
5. Bouquet of Flowers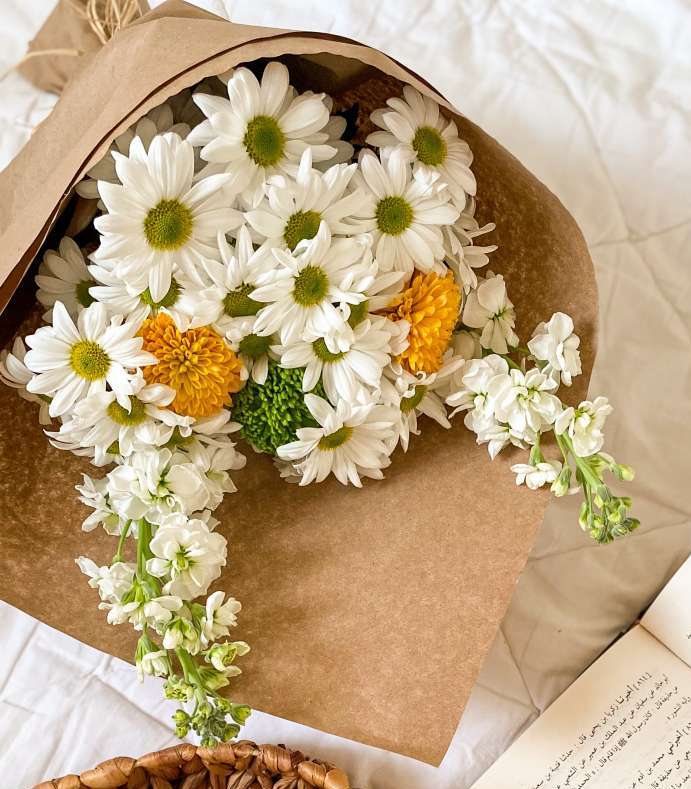 A bouquet of flowers to brighten up your room during Eid. | Credit: Hilal Bilir from Pexels
Who says a bouquet of flowers is only suitable for romantic moments? During Eid, there will be many relatives, friends, or neighbors visiting the house. To add to the beauty and make it more aesthetically pleasing, a bouquet of flowers can be used as a decoration in the house. You can also give a bouquet of flowers when visiting relatives or friends. Don't forget to include an Eid greeting card along with the flowers.
6. Tableware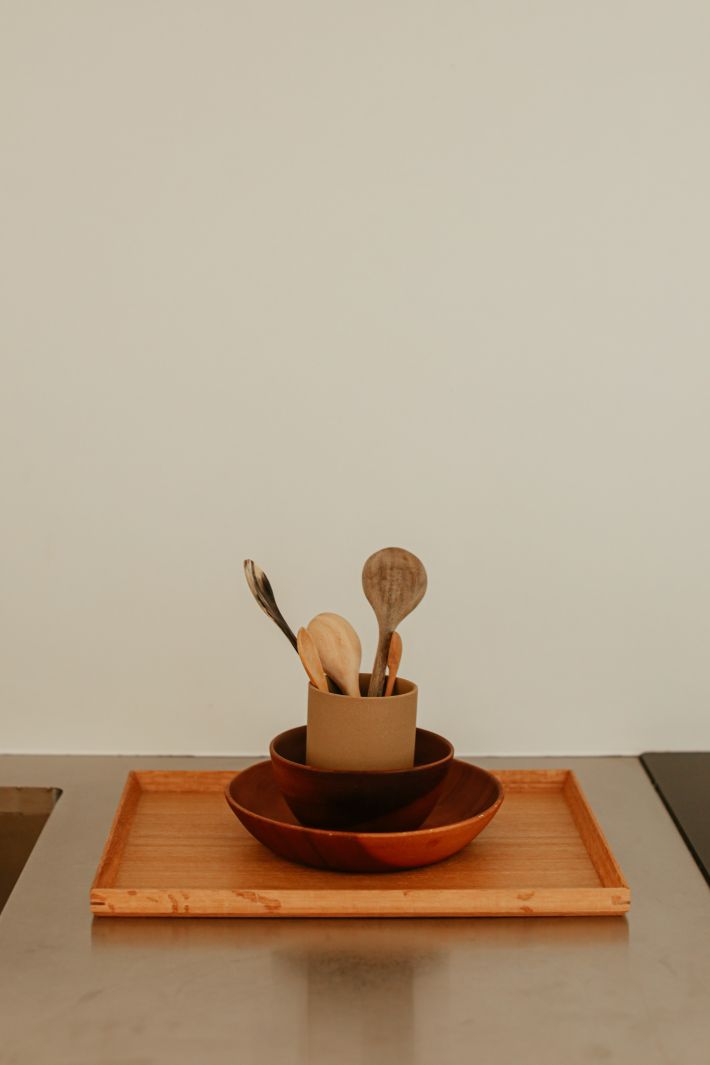 Tableware hampers come in handy during Eid | Credit: Cup of Couple from Pexels
When you celebrate Eid, it wouldn't be complete if you do not feast with your whole family. That means you'll need a lot of tableware during Eid. If that's the case, then tableware hampers will definitely come in handy. You can choose tableware made of wood for a more unique look.
7. Aromatherapy Candle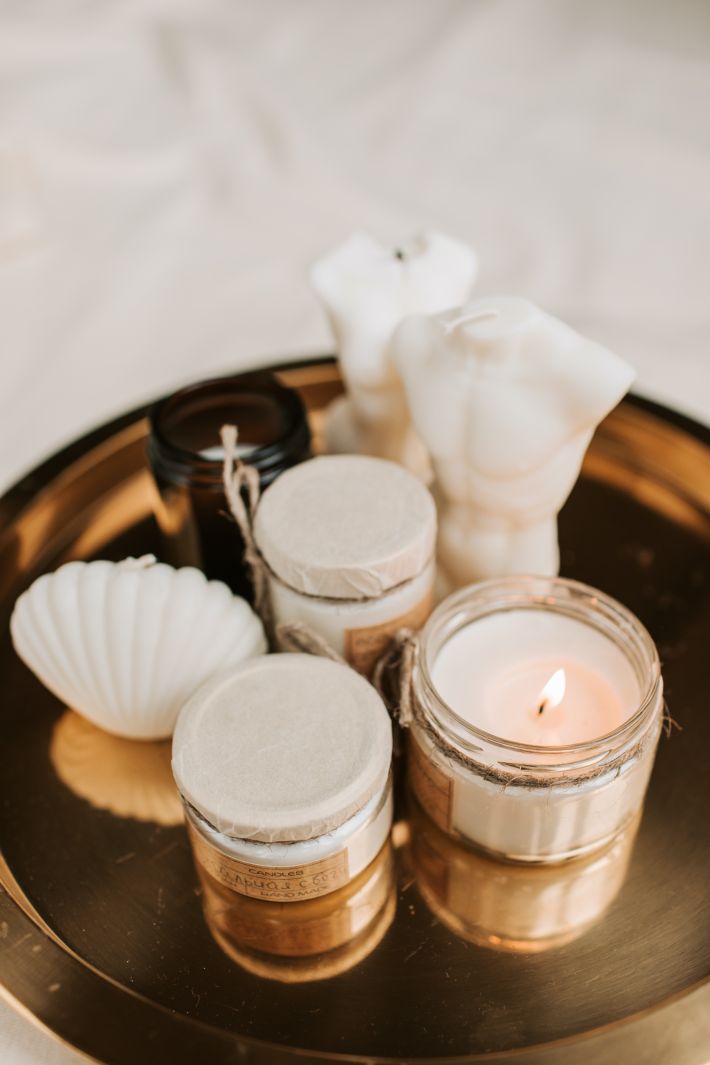 Aromatherapy candles to make your home cozy and fragrant during Eid al-Fitr | Credit: Vlada Karpovich from Pexels
During Eid, the house must be neat and fragrant. This will ensure that your guests will feel comfortable and at home. For this reason, aromatherapy candles are an excellent choice for Eid hampers. Lighting candles in several corners of the house will keep the house fragrant and neutralize the smell of the food.
8. Mugs and Tea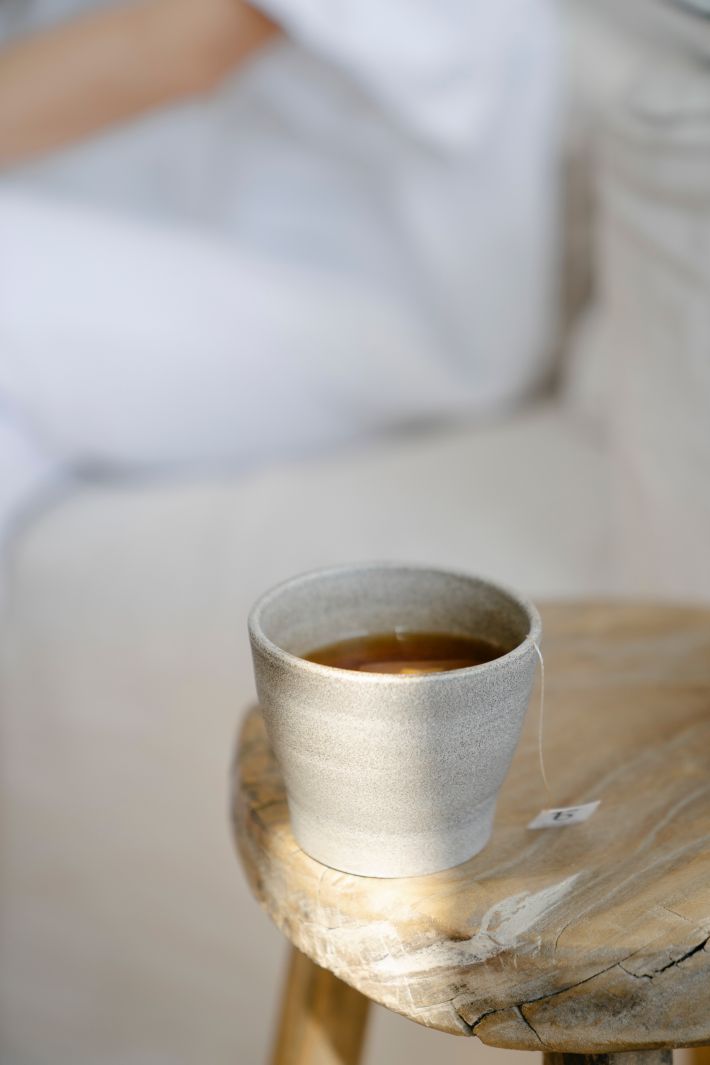 Hampers of mugs and teas are perfect for family gatherings during Eid. | Credit: John Diez from Pexels
It wouldn't be complete if after the Eid meal, you don't finish it off with a cup of hot tea. Tea is not just an ordinary drink, it has many benefits that are good for the body. For the best tea drinking experience, you can also include attractive mugs. Hampers consisting of tea and mugs can certainly complement Eid moments when gathering with family.


9. Chocolate Box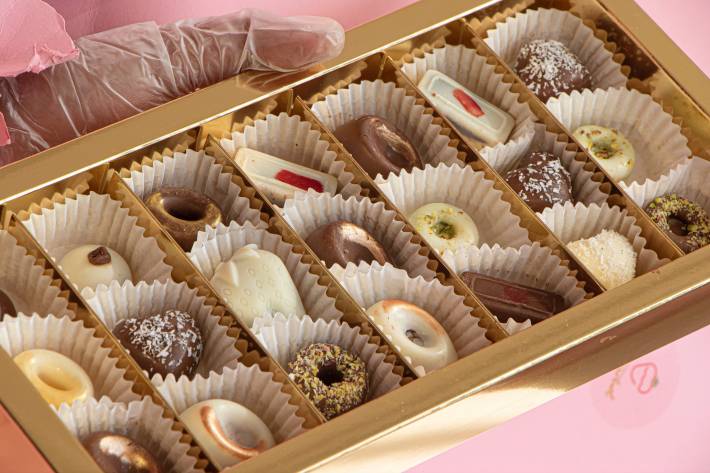 Chocolate box hampers to complement the warm family moments during Eid. | Credit: Тимур Слугин from Pexels
Actually, this chocolate box hamper is similar to the cookies hamper. The only difference is that the chocolate gives a more special impression. Choose a chocolate hamper with the largest size so that all family members can enjoy it. The sweet treat that is identical to the expression of affection is suitable to complement the warm family moments during Eid.


Well, those are some of the perfect yet simple Eid hampers in 2023. So, do you know what hampers you're going to give for Eid? You can pick which hampers you think are the best and the simplest that are suitable to be given to your siblings, relatives, or neighbors. Regardless of the hampers that you give, the most important thing is to be sincere and thoughtful. Let's keep in touch with your family during Eid by sharing the best and simplest hampers.

Share the happiness and stay in touch by giving hampers during Eid. Prepare your best Eid hampers and find the best hampers at Studiokado. If you have any questions, feel free to contact us directly via WhatsApp.
Bigger item sizes, Kastengel Cookies and a handmade ceramic mug as an addition t...
Perfect personal gift for those who wish to have a little dash of statement in t...
Share a much more intimate and personal celebration