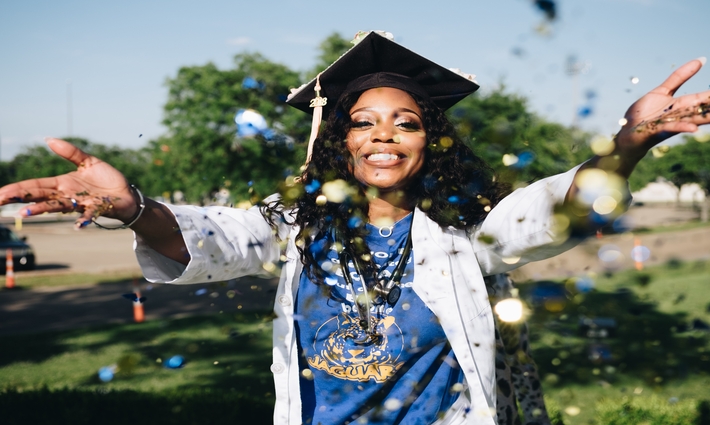 Graduation is a special day that worth celebrating, especially when it's your best friend's | Credit: Photo by Joshua Mcknight from Pexels

After toiling for more than three years, going in and out of classes, pulling all nighters for assignments and chasing professors for thesis, your best friend has finally made it! Graduation day is here! As the bestie, you would probably want to congratulate him or her with the ultimate graduation gift. But when there are so many options to choose from, how do you decide? Here are 10 graduation gift ideas you can get for your best friend's graduation.
1. Customized Illustration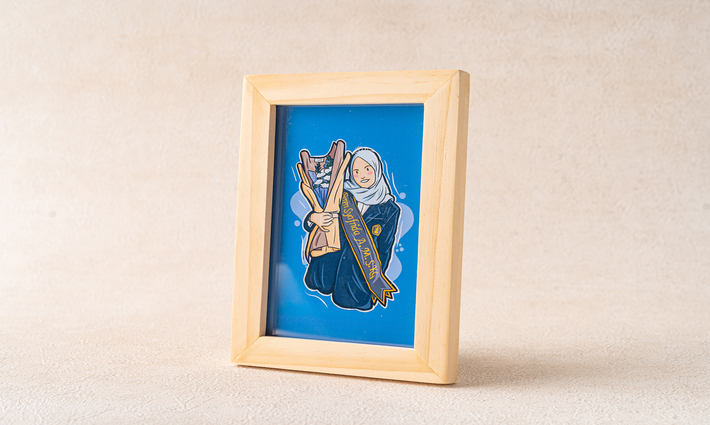 A customized illustration for Graduation Gift | Credit: Studiokado

To remind them of this once-in-a-lifetime moment, get your best friend a unique illustration of themself in their graduation gown, holding their diploma. Studiokado has two types of illustrations to choose from for the graduation gift. Should you choose to get one from Studiokado, you can either choose this one or this one.
Read : 3 Wedding Gift Ideas For Your Best Friend

2.Tea-Lover Package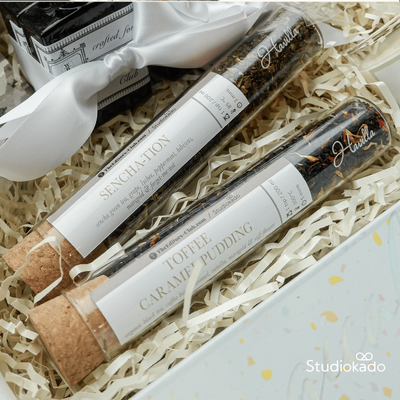 Artisan Tea for Tea Lovers | Credit: Studiokado

There are many kinds of tea to brew, and in fact, not only tea, rose petals and flower buds are among the most interesting and flavorful. If your best friend is a tea-lover, a tea-lover package is the perfect graduation gift for them.

3. Coffee-Addict Package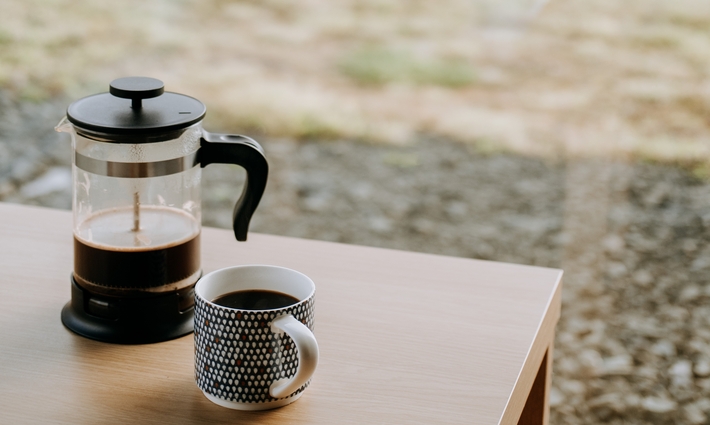 Perfect Gift for Coffee Lovers and Coffee Addicts | Credit: Photo by Anete Lusina from Pexels

The french press? Checked. The ground-coffee? Checked. The coffee-scented candle? Checked. Alrighty, this coffee-full package is ready to cheer and wish your coffee-addict best friend a well-deserved "Congraduation!"

Read : A Safe Corporate Gift You Can Give Your Employee

4."Sweet Victory" Package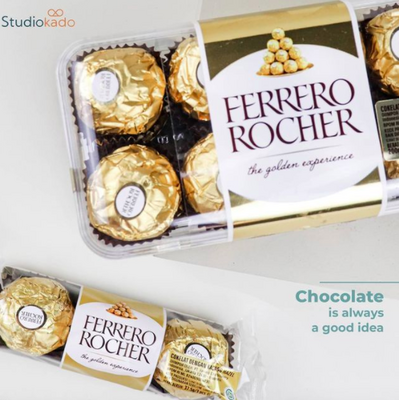 Ferrero Rocher in Sweet Victory Package | Credit: Studikado

That sweet-toothed best friend of yours would absolutely LOVE a box full of sweet treats. Chocolate? Checked! Candy Bears? Checked! Cookies? Checked! Oh la, la, all that's left to do is send the link to that song by David Glen Eisley, Sweet Victory. Here's the original one, and here's the SpongeBob Squarepants version if you prefer it (actually both are the same, just different music videos haha).

5. Self-Care Package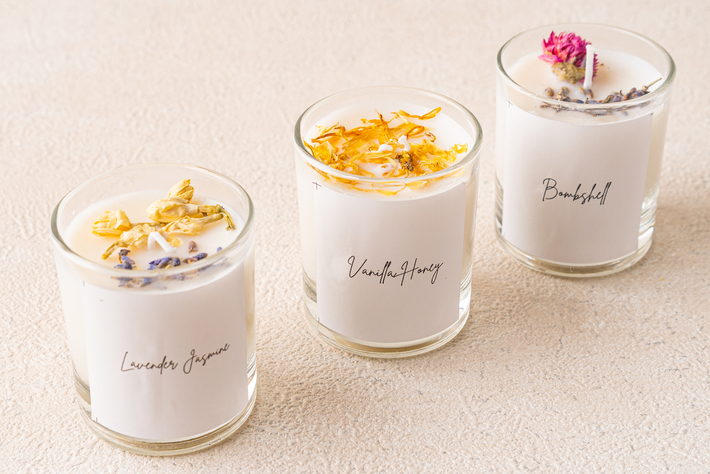 Get your best friend to relax with scented, organic soy candles| Credit: Studiokado

After days, weeks, probably even months of pushing through discomfort to get it done, it's probably time for some self-pampering and caring package as their graduation gift. Get them that tea along with candles and even some relaxing bath salts and aromatherapy candles, get your best friend to indulge all their senses all at once.

6. "Welcome to Adulthood" Package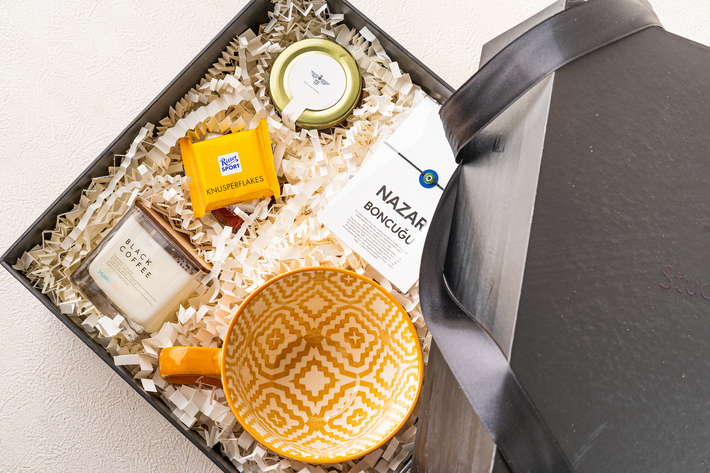 Get your best friend to relax with scented, organic soy candles| Credit: Studiokado

Alright, graduation is out of the way, what now? As the old saying has it, an end is the beginning of something new. So why not remind your best friend to stay on top of their game and help them boost the start of their day with some honey, caffeine on tea or coffee, along with the cup to drink them? That'll help they stay on top of their game everyday.

7. "Finally Legal" Package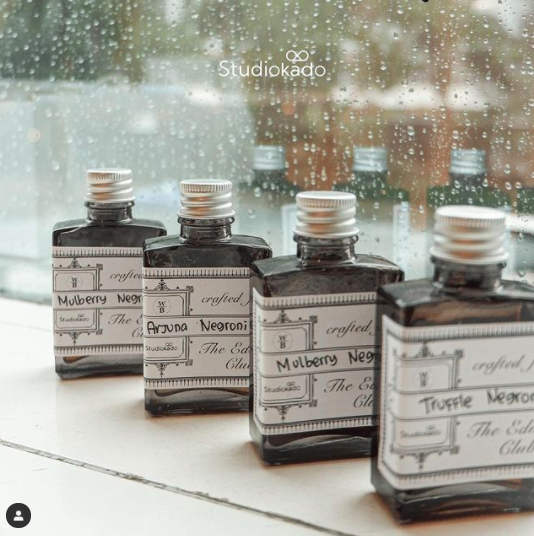 Artisan liquors are among items you can put in the Graduation Gift Box | Credit: Studiokado

They graduated and turned legal at the same time? You might want to give your best friend this "Finally Legal" graduation gift. Familiarize them with these classic drinks before you take them out to bars and lounges for real.

8. "Good Night Sleep" Package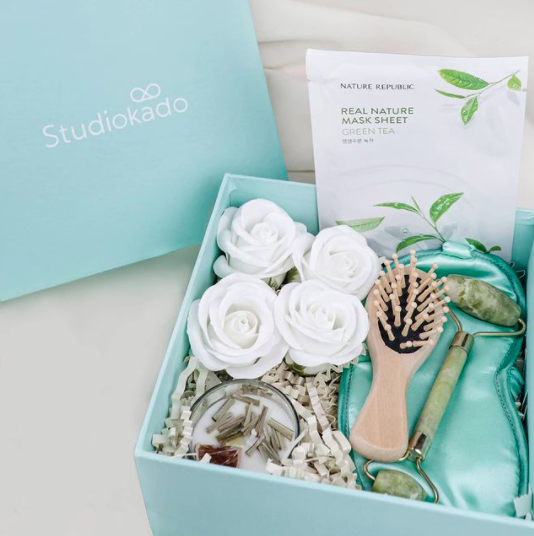 Get to bed in style with this graduation gift box| Credit: Studiokado

If your best friend has been losing a good night's sleep, remind them not to forget how important it is through the graduation gift. "Send" them to bed in style with a mask -- both the facial one, and also that eye mask, and perhaps slip in a face-roller or some aromatic organic candles to compliment the package.

Read : 7 Unique and Thoughtful Birthday Gift Ideas for Her

9. "You're the Sweetest" Package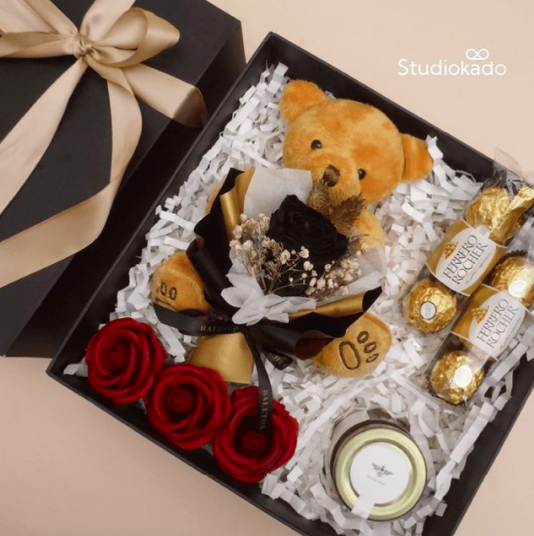 Getting the best birthday gift for your loved ones | Credit: Studiokado

This girl or guy is your best friend but you want to be more than just a bestie with them? Well, what about letting her know through your graduation gift r? Throw in an eternal paper flower bouquet, a mini teddy bear, along with some super good-smelling rose-shaped hand soaps and an illustration of her in a graduation gown. You can swap the bear and roses with chocolate and candles if it's for him, or maybe not? Everybody love roses and teddies anyway.

10. Friendship Bracelet & Mementos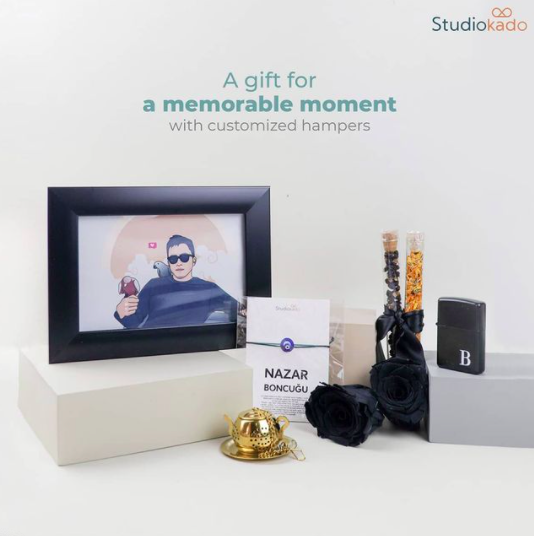 Mementos and bracelet reminds your best friend of your sweet, shared memories | Credit: Studiokado

An illustration of him or her, with a friendship bracelet, a lighter or a scrunchy, or anything else that can remind them of your sweet-sweet friendship moments. Perhaps you lost their lighter this one time, or broke their mug, time to make it up by gifting your best friend a much better one with this graduation gift.

A well-thought-out gift dedicated to celebrating success, a birthday or a new jo...
The comfy, classy pink scrunchie that could fit casual-formal chic wear.