There are many activities that Muslims do when welcoming Eid al-Fitr. From Eid prayer, gathering with family, and feasting. In addition to these activities, there is also one tradition that is usually done by most Muslims when welcoming Eid, namely sharing hampers. The purpose of sharing hampers during Eid is to strengthen our relationship and bond with people including our parents or in-laws.
Since most of us barely see our in-laws, we may often be confused about what hampers to give to our in-laws. Many of us may worry that the hampers will not be of value and will only be used as a display. Are you also confused about what hampers to give to your in-laws on the day of Eid? To eliminate confusion and indecision about what hampers you should give to your in-laws...

Here are 10 recommendations for useful Eid hampers for your in-laws!
1. Cookwares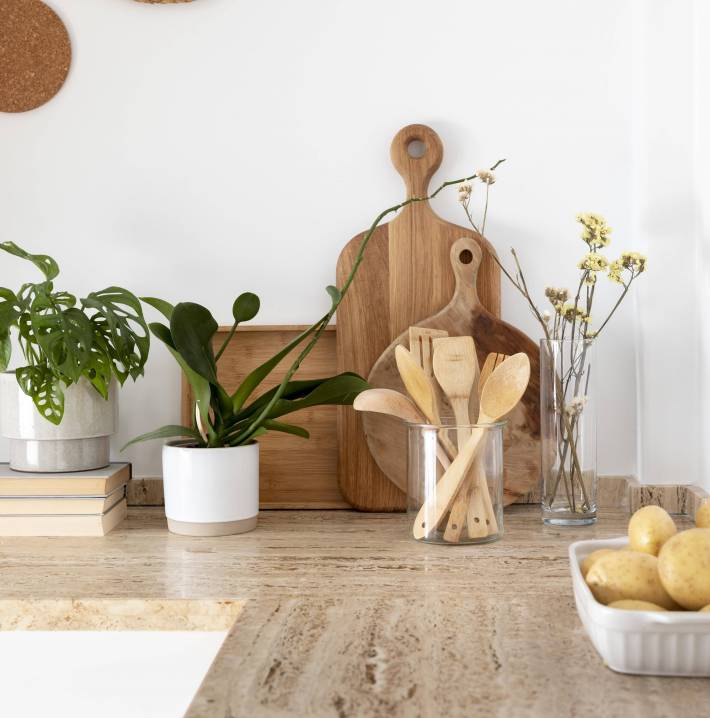 Most women, especially mothers, love to cook or create various dishes in the kitchen. Therefore, a hamper containing a set of cooking utensils would be perfect to be presented to your mother-in-law. Choose a set of cookware that has matching colors with high quality materials. Surely the mother-in-law would feel happy because the hampers you give are so helpful to accompany her activities when cooking in the kitchen.

2. Jewelries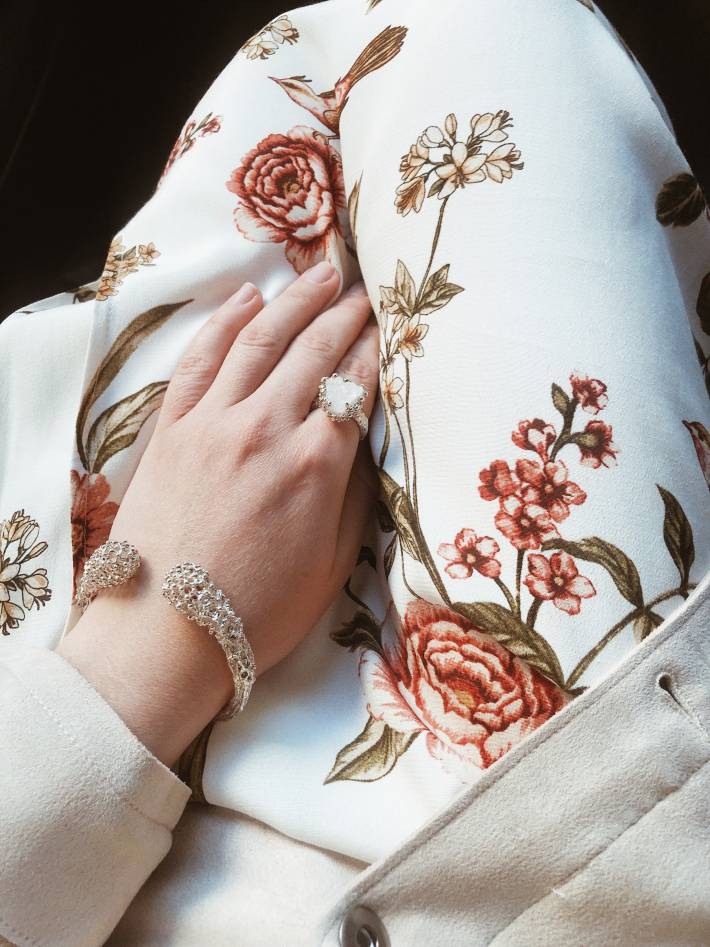 Jewelry makes a great hamper for both appearance and an investment for the future | Credits: Secret Garden from Pexels
For those of you who want to give a modest but useful hamper to your in-laws, a hamper containing jewelry is the perfect choice for your mother-in-law. You can choose jewelry such as necklaces, bracelets, or rings. Aside from enhancing her appearance, jewelry can be an investment for her future.

Read also: Simple and Best Hampers Recommendations for Eid 2023

3. Fruit Hampers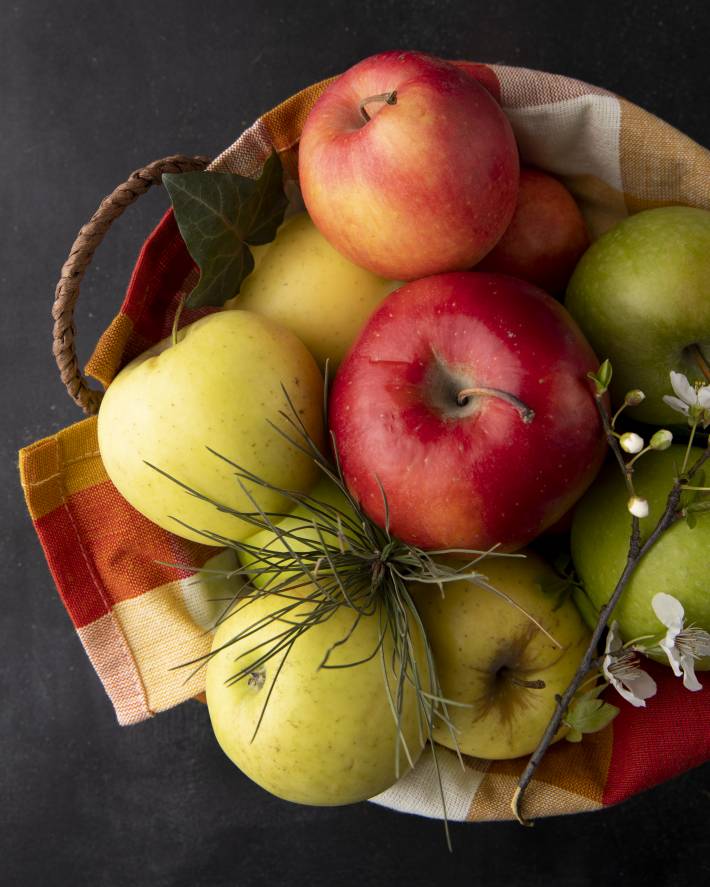 Healthy fruit and vegetable Hampers to maintain your in-laws' health | Credits: Stockking from Freepik
Do you want your in-laws to be in good health? You can send your in-laws fruit hampers during Eid. It may seem simple, but fruit hampers are definitely very beneficial for your in-laws' health. They will definitely see you as a caring and considerate in-law.

4. Ceramic Wares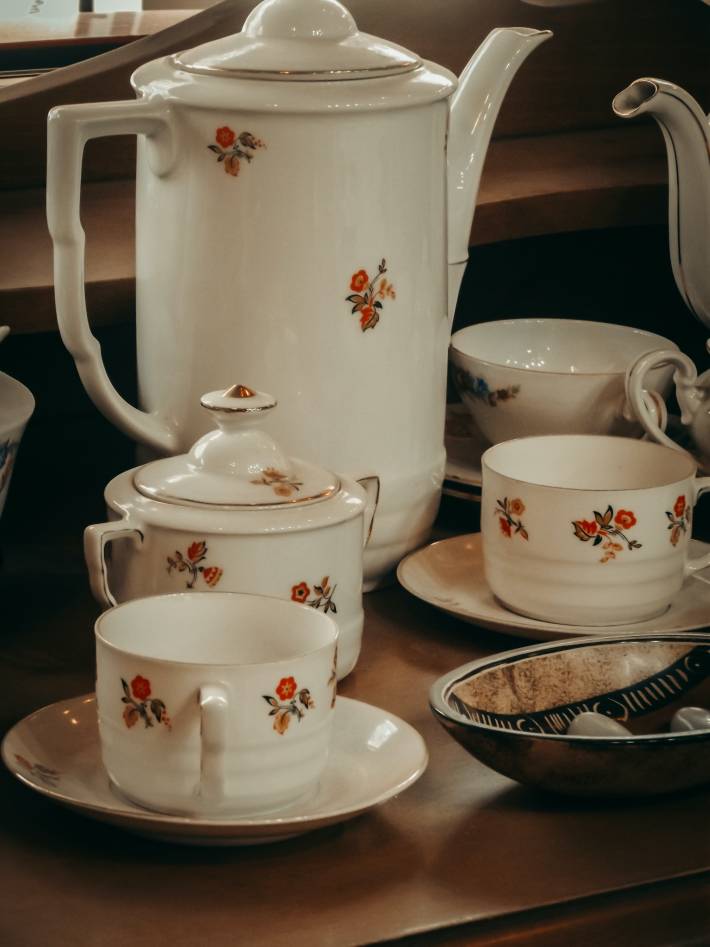 Beautiful ceramic ware hampers are sure to be a hit with the in-laws | Credits: Esranur Kalay from Pexels
Ceramic tableware with a beautiful design is definitely something that everyone needs, especially your in-laws who are fond of inviting friends or relatives to their home. These hampers are very useful during Eid al-Fitr, where there will be a lot of family or friends who come to the in-laws' house to gather while eating Eid dishes. Not only for Eid, but ceramic tableware hampers are also useful for in-laws who love to hold social gatherings, small reunions, or maybe just having tea with old friends. A beautiful ceramic tableware hamper can definitely complete the collection of tableware in the in-laws' house.

5. Home Decor Pieces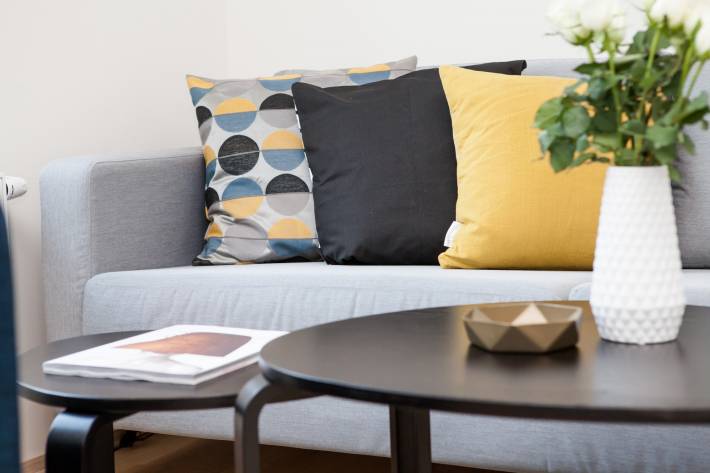 Hampers of home decor products can enhance the aesthetics of your in-laws' home on Eid day | Credits: Terje Sollie from Pexels
With Eid approaching, most people are usually redesigning their homes to welcome guests on Eid al-Fitr. Starting from cleaning the house, rearranging the layout of items in the house, painting, and adding some decorations in the house. You can give hampers in the form of home decor trinkets such as flower vases, sofa cushions, aromatherapy candles, beautiful table lamps, and many more.
6. Various Types of Honey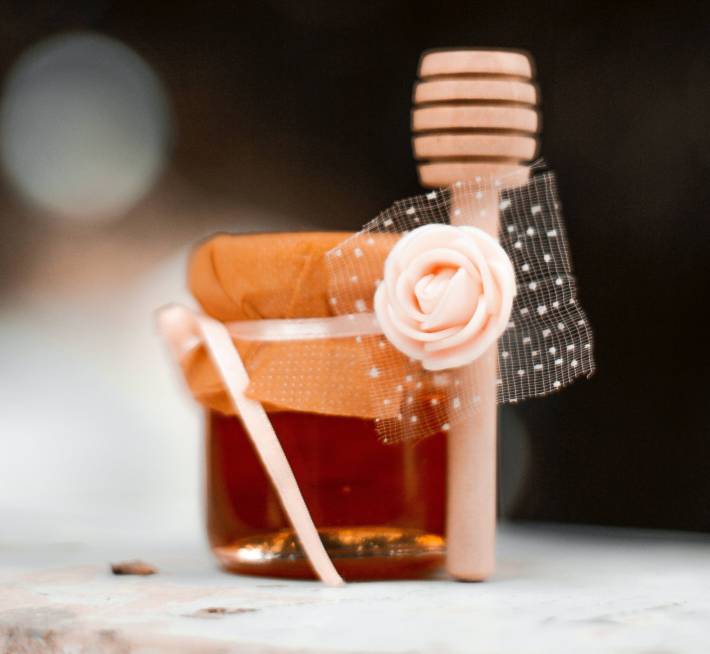 Honey hampers are beneficial for keeping in-laws healthy in their old age | Credits: Nothing Ahead from Pexels
Honey has a lot of health benefits for the body. You can send hampers containing various types of honey to your in-laws. In one hamper box, you can give three types of honey, such as forest honey, black honey, and raw honey. The hampers you give will be very useful for maintaining the health of your in-laws.

7. Various Kinds of Pastries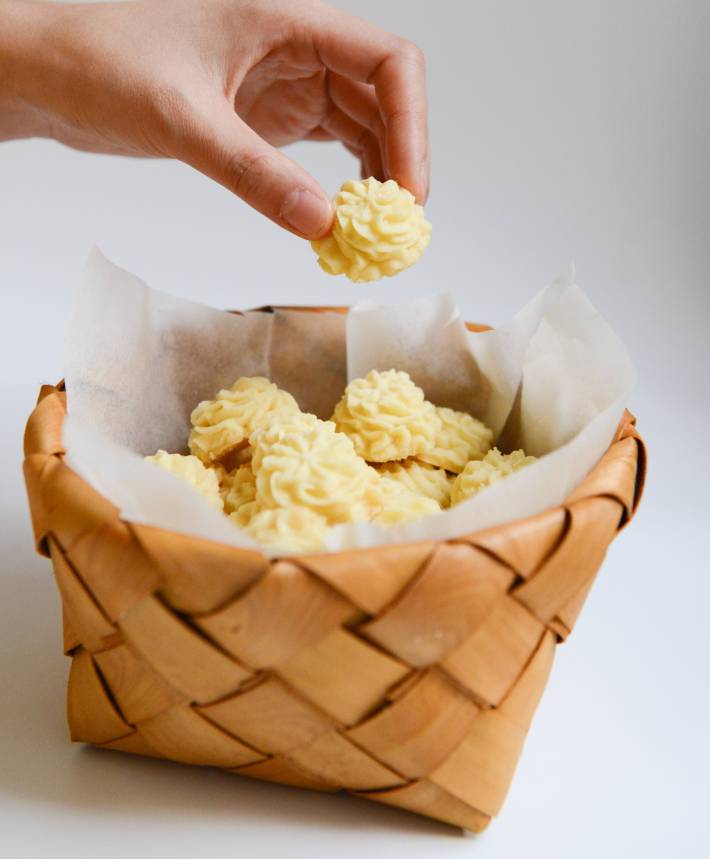 Eid cookies hampers suitable for in-laws | Credits: Cats Coming from Pexels
While they may seem too common and usual, pastries are still the choice of most people when they want to give hampers during Eid. Hampers of pastries given to the in-laws can certainly add and complement the variety of pastries in the in-laws' house. Your in-laws won't have to worry about running out of cookies when many people visit your house during Eid.
8. Plant Seeds Hampers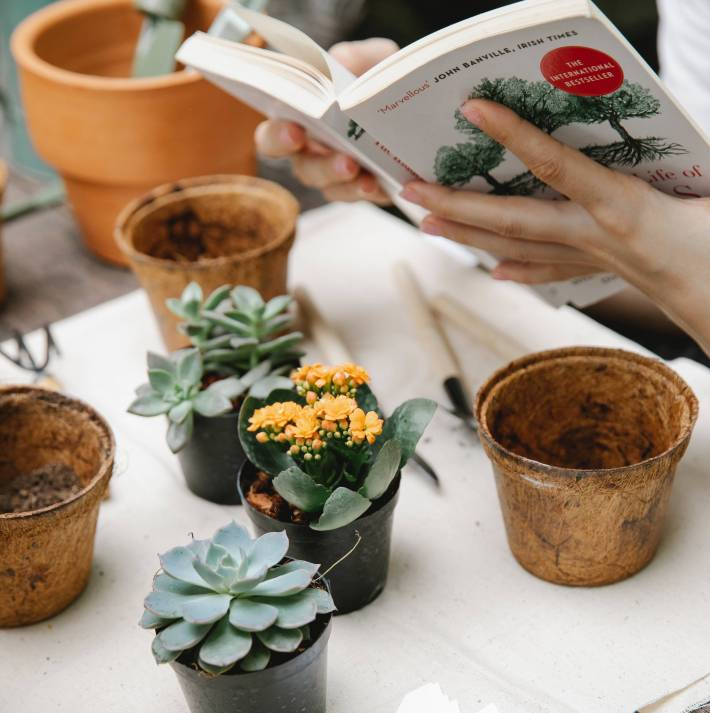 Hampers of plant seeds to add to the plant collection in your in-laws' garden | Credits: Gary Barnes from Pexels
Plant seed hampers are perfect for you to give to in-laws who have a hobby of farming. You can give unique and rare ornamental plant seeds or fruit and vegetable seeds. It all depends on what kind of plants your in-laws collect. The seed hampers you give will definitely be a valuable addition to your in-laws' plant collection.
9. A Set of Herbal Products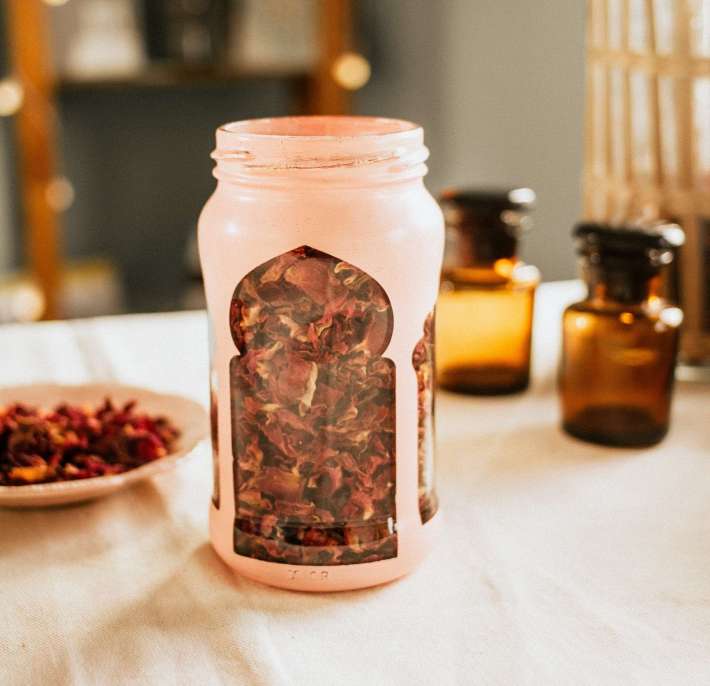 Herbal hampers are beneficial for keeping your in-laws healthy | Credits: Regina Pivetta from Pexels
As one gets older, the body becomes more susceptible to diseases. For this reason, you can give your in-laws a hamper containing a set of herbal products to maintain their health and strengthen their immune system in old age. How great is that?
Read also: Best Eid Hampers 2023
10. Outfits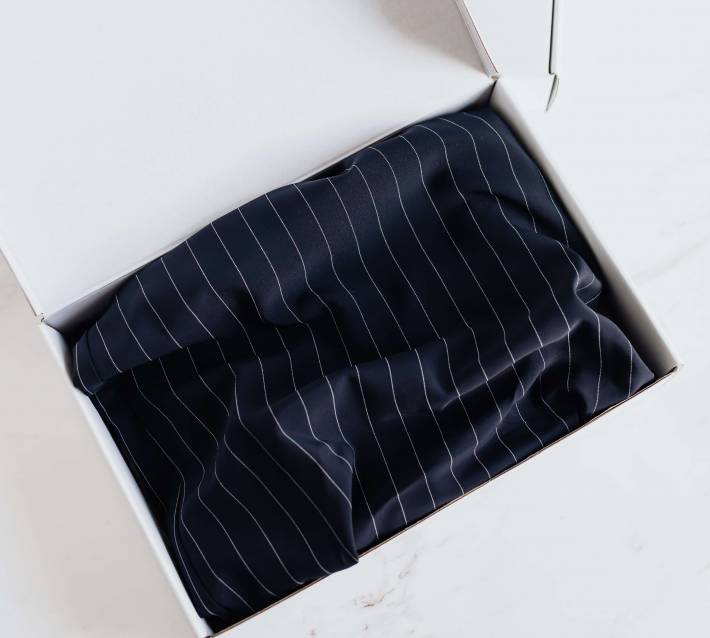 Clothing hampers are the perfect choice to give to your in-laws during Eid. | Credits: Karolina Grabowska from Pexels
Eid is also associated with new clothes. This means that choosing new outfits as hampers is a great choice. Choose clothes that are suitable and match with your in-laws' fashion style. The type of clothes you choose should also support the moment of Eid, such as robes, koko clothes, hijab, kaftan, sarong, and other types. It would be best if the clothes you give have matching colors.
Those are 10 recommendations of useful Eid hampers for in-laws. Now, you don't need to worry about what hampers to give to your in-laws during Eid. You just have to choose which hampers are needed and suitable for your in-laws. And the most important thing is to give hampers with sincerity in order to strengthen the relationship between you and your in-laws.

Are you looking for useful Eid hampers for your in-laws? You can find various recommendations of useful Eid hampers for your in-laws at Studiokado. Prepare your Eid hampers for in-laws from now on, and reach us via WhatsApp