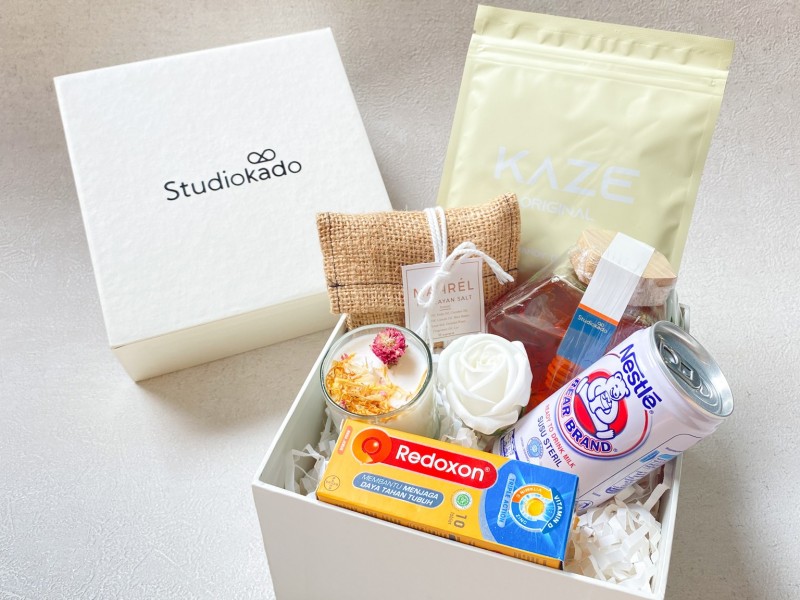 When faced with many options to choose from, what are the main factors to pay attention to when creating or choosing corporate hampers?
A gift has been known as a gesture to show our appreciation and express our feelings to others. Psychologically, a gift can also function as a way to establish connection between the giver and the receiver. You can grow more fond of someone or something because of a gift you receive, and vice-versa… you can also feel a lot more connected to someone because of the gift you gave them.
It might somewhat be a little easier to give a gift that feels meaningful and personal when it's between two individuals, but when it comes to corporate? How can you choose a gift or hampers that still feel personal and create that sense of connectedness between the brand and the receiver of the gift?
Here are the three things you need to consider when creating or choosing corporate hampers to send out to, either your employees, stakeholders, or both.
Be Authentic and Original

When putting together corporate hampers, choose the items that represent your brand or company, but also the items that can get your message across


What are you known for? What's your image in the eyes of your employees and stakeholders and how do you want them to feel when they open the gift?

For instance, if your brand or corporation is known as one that upholds the comfort and well-being of your employees and stakeholders, then choose something that can communicate that message. Send them a corporate hamper filled with items that can remind them just how much attention you put into their well being: medical-mask, hand-sanitizer, vitamins, and maybe even a tumbler to remind them to stay hydrated.

As another example, If your company emphasizes itself as the epitome of fun times, and experience, then send them a box of board games or Do-It-Yourself (DIY) kit for them to tinker with, and have fun at home.

An authentic gift box or corporate hamper will remind them of your presence. It doesn't matter if you're far away or you haven't been able to meet with them in person. An authentic gift will bring that sense of your presence wherever they are.


Personalized Gift

A small gesture, like a distinctive tag with recipient's name can significantly increase the experience for the gift receiver


One of the main challenges in putting together corporate hampers is that everyone might be getting the same, or a slightly similar package. Consequently, it might not feel personal or special anymore. But is there a way to make it feel a bit more personal without having to customize everything? Surely there must be a way…

While creating a personalized box or message for each and every recipient might be too time consuming or even costly, creating a tag with their initials or name can be a little gesture that means a lot when you're creating corporate hampers. By doing this simple thing, you can make the hampers recipient feel personally addressed…


Customized Packaging

Customized packaging can be the unique selling point for your corporate hampers, it can be the part that makes your gift different from others

Whether by using your brand or company's color palette or logo, a customized packaging is part that makes the gift unique. The more customized and special the packaging for the corporate hamper or gift, the more authentic it will be. Authenticity could also lead to your gift recipient having an experience that isn't comparable to any other gifts out there.

In the words of one of Studiokado's clients, The Editors Club Editor-In-Chief Hessy Aurelia, a gift box or a hamper should give the recipient a "happy feeling when you see the box, and more happiness when you open it"

So, are you ready to create a corpore hamper that helps your stakeholders feel connected with your brand or company? Explore the possibilities with our custom corporate hampers.
Let our ALEXANDER box be shared to the family and loved ones for bigger celebrat...
Wish your friends, colleagues and loved ones a happy Chinese New Year 2022!
Christmas Hampers 2022 by Studiokado