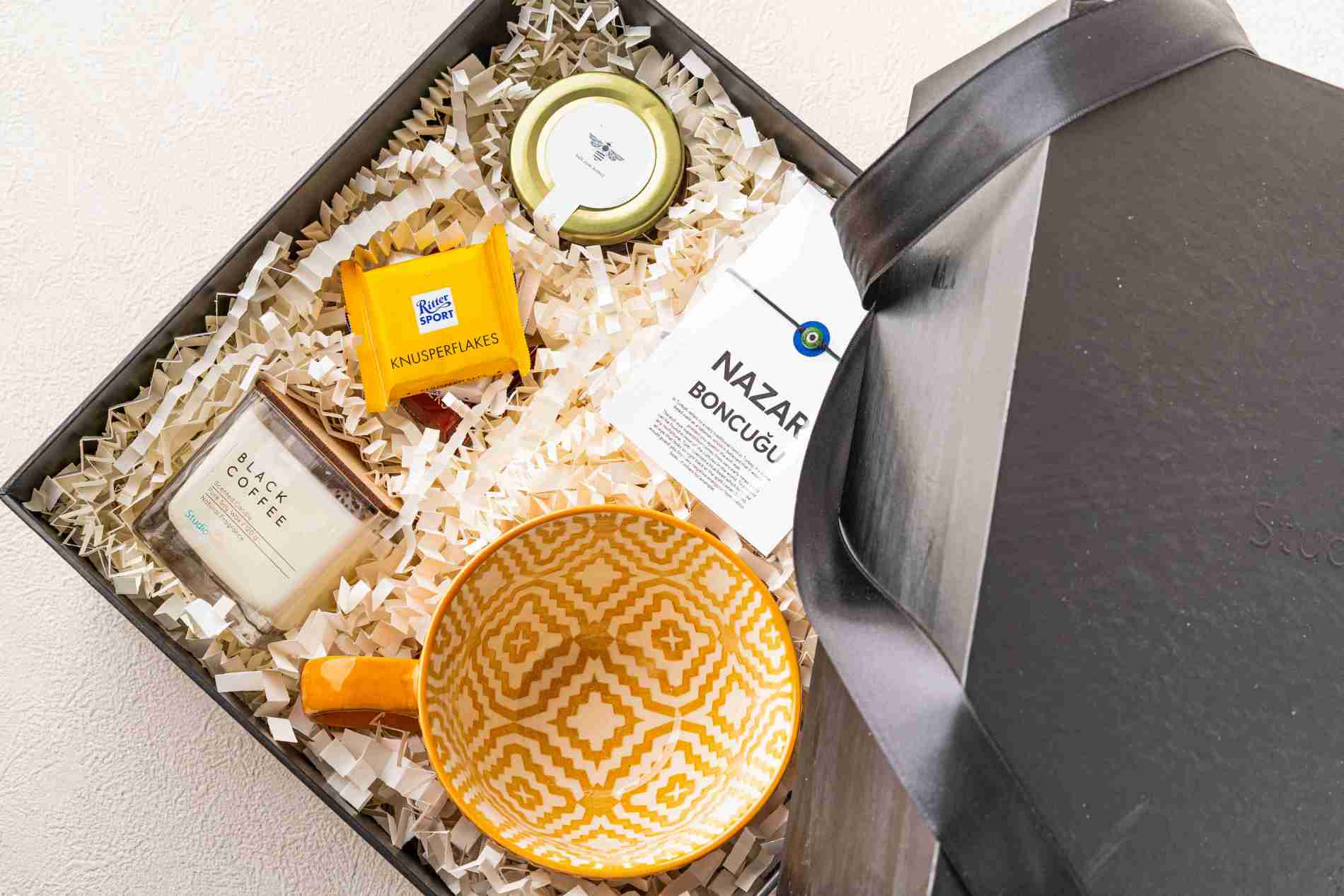 Corporate hampers can be a way to show appreciation and care towards employees, even more so during this physical distancing period due to the COVID-19 pandemic
Showing appreciation towards employees or creating that sense of togetherness which usually occurs during office events might be a little tricky to replicate with physical distancing measures in place. That being said, it doesn't mean that it can't be done. Surely, almost nothing is impossible with technology these days.
There's a reason why e-commerce soars during the COVID-19 pandemic, not simply because people are buying things for themselves but also because people are sending gifts and care packages for the people they loved and cared for -- colleagues and employees included - even more so when they can't be physically present for them.
So, how can companies show all that love and care for their employees during this COVID-19 pandemic? Here are five corporate hampers ideas that can be used for different ocassions.
Placard and Work Essentials for Employee Award

A kick-ass corporate hamper is an employee appreciation done right

Nothing says "You did it!" like a placard or awarding trophy that your team members can proudly display on their desk to motivate them in achieving even greater things. You can combine this with essential items for work, like a mini planner or an agenda and a personalized pen to create the ideal corporate hampers.

If you want to be a little extra, you can even put in a smartwatch to help your employees or colleagues monitor their health during this COVID-19 pandemic, that'll really make one kick-ass and memorable corporate hamper.

Cocktails Package for Company Anniversary

Corporate hampers filed with artisanal cocktails? Who would say no to that?!

How do you bring the festivities of the company anniversary to your employees' homes? Send them a hamper filled with the accessories to get dap and dapper or to get wacky during the Zoom Party. Get them a matching mug or glass to drink from during the event, or… you could even send in the drinks within the hamper, like this corporate hamper filled with artisan cocktails.


Movie Night Package for Year-end Party

It might be online, but the festivities and fun could be just as good as the real deal! | Credit: instagram.com/forgetmenotgiftsuk, intstagram.com/turquezard

It's a movie night event to wrap up an eventful year! How do you notch it up a little? Send a box filled with delicacies one usually has when watching movies: throw in some premium popcorn in there, you can even add a drink, and a greeting card in the form of a movie ticket.


Get Well Soon Package for when they are unwell

A care package is a gesture that can goes a long way with your colleagues and employees

A "Get Well Soon" care package can go a long way. It shows that you really care about your employees and colleagues' well being and that they are more than just someone you make money with. Through this corporate hamper you can send them some vitamins, health supplements, perhaps even a book or a mini board game to let them have some fun.

Don't forget the much-needed masks and hand sanitizers too. Throw in a tumbler or a water bottle in the hamper to remind them to stay hydrated and fit.

Happy Birthday Package for when it's their special day

A corporate hamper that can also be a birthday gift, or vice-versa?

It's your employee's special day! Get them to chill and relax during their birthday by sending them a hamper filled with things that can help them unwind. If they're artsy and quirky, send them this guided painting kit along with scented candles, tea, and healthy plant-based snacks to munch-on. It's the perfect formula to a relaxing day! If this isn't a super-thoughtful birthday gift slash corporate hamper then we don't know what is.
We hope these corporate hampers ideas serve as a good inspiration for you. Feel free to reach out to us via whatsapp and let's get your team appreciation hampers on their way!

Wish that special person in your life congratulations or good-luck with this "Pi...
Stay at Home Kit for your friends and loved ones
That's right! right here is the gift to your coffee lover.