Whether it's finishing school or college, graduating is a phenomenal achievement for anyone in their lifetime, including your loved ones. Not only do people need to deal with the challenges of learning and going through exams, but due to the recent COVID epidemic, people also have the extra hurdle of online learning that comes with a multitude of things that makes it difficult to focus. Yet, despite all of that, people are able to finish it, making graduations a thing to be celebrated and congratulated. In addition to that, graduations also signify that they're moving on to their next step of life; they'll have many new responsibilities and challenges to navigate, from cooking for themselves in their own apartment or building their career. When it comes to celebrating graduations, the best gifts are reminders of what they've achieved up until this point and things that can help them transition into their future. This article will give you some ideas on what you can give out to your loved ones for their graduation gift basket ideas!
1. Cooking utensils for their new home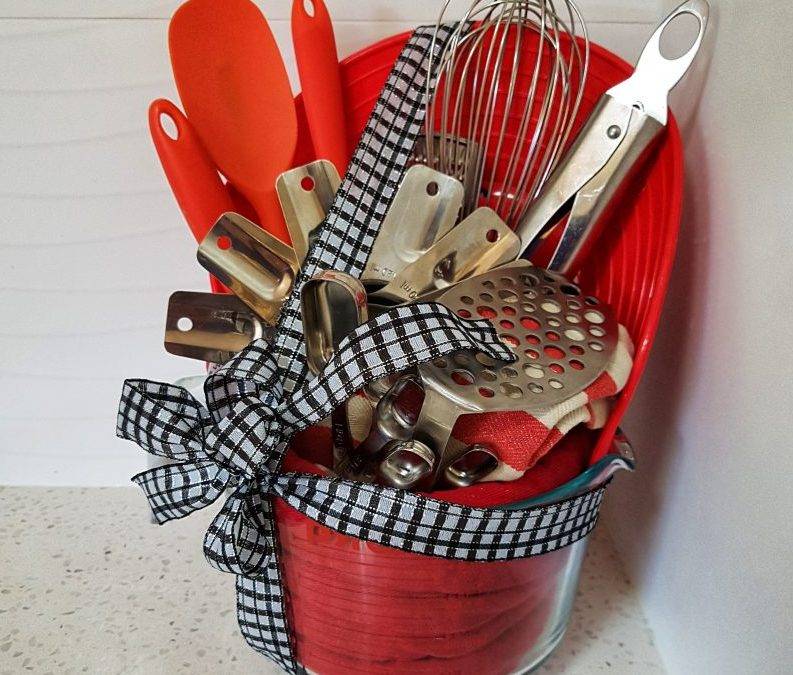 Living by yourself after graduating almost always entails cooking for yourself | Credit: Cooking Gods
The notion of living alone after you graduate is pretty common in various parts of the world. Whether it's because they're going to college, convenient for commuting, or any other reason, if your loved one is going to live on their own, they're going to need some way to get food. Of course, dining out or getting food on the go is always an option, but that kind of lifestyle can be wasteful considering whenever you're eating out, you're not just paying for the food, you're also paying for the restaurant's rent, services, and so on.
Read : 8 Birthday Gift Ideas For Your Boyfriend
2. College essentials for their next step in learning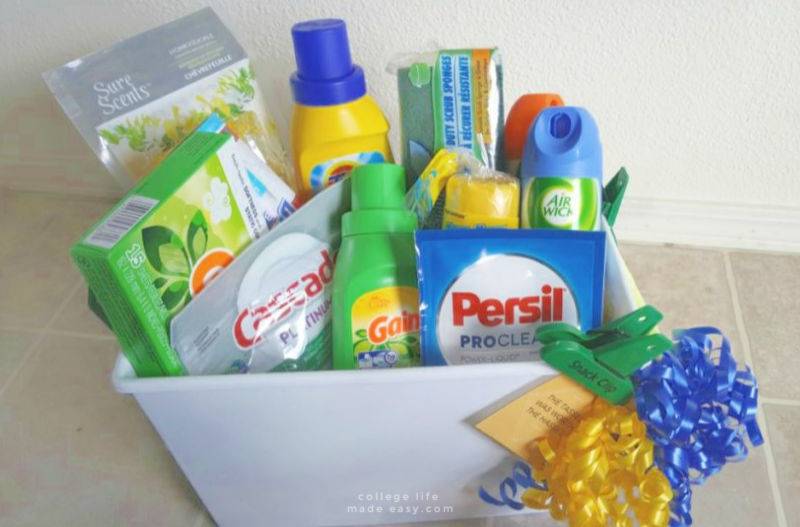 Taking care of your environment are one of the many things fresh graduates often need to do | Credit: College Life Made Easy
College is a scary phase; you're going to be more independent when it comes to making decisions, but you're also going to face a new environment full of new people and learn new things through a new method. The experience can be overwhelming and stressful considering you're not going to be used to it, even taking care of yourself and your needs can be quite the challenge. With that, giving your loved one a graduation gift basket full of college essentials, such as food, cleaning products, and toiletries can help them transition from school to college smoothly.
3. Tons of snacks to accompany them while working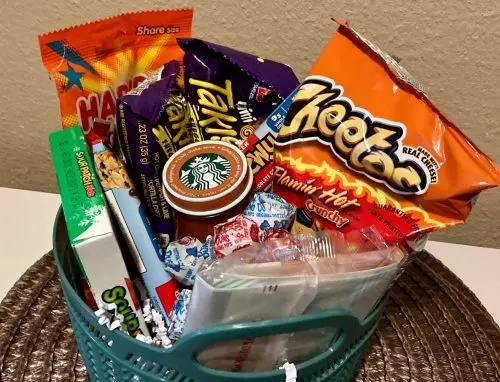 Snacks can be a good companion when studying or working | Credit: SnackNation
The common image of someone that just graduated is that they're either going to be working or studying. Either way, these activities take up a lot of time and drain your energy fast, resulting in boredom and fatigue that can cause loss of focus and ultimately lead to you not finishing your work or not studying enough. Most people crave for snacks while working and get distracted if they don't get some snacks, so giving your loved one a graduation gift basket full of snacks is always a good idea.
Read : 5 Graduation Gift Basket Ideas For Your Loved Ones
4. Games to chill with their friends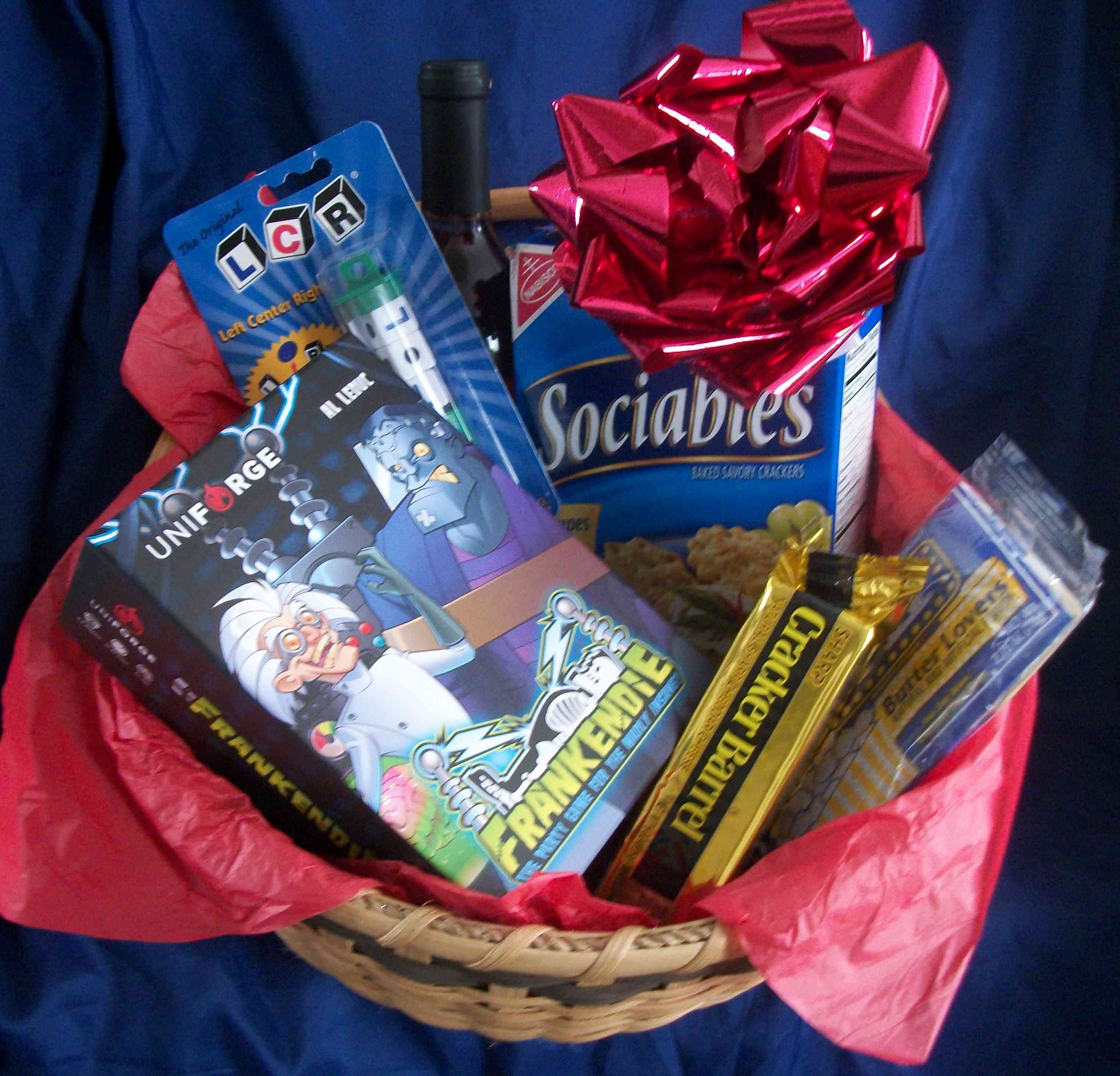 Playing games with your friends can help you unwind and destress | Credit: All About Fun and Games
Let's face it, college and work are stressful. Not only are you expected to finish your assignments or work at a deadline, you're also expected to do them correctly and as detailed as possible which requires a lot of work. Pair them both and you have yourself a very stressful hurdle in life, something that fresh graduates are always struggling to adapt to. To combat this, you can always hang out with friends and play games with them, which is why giving your loved ones a graduation gift basket full of games can help them unwind in order to stay in tip top shape!
Read : 3 Wedding Gift Ideas For Your Best Friend
5. Skincare for looking glamorous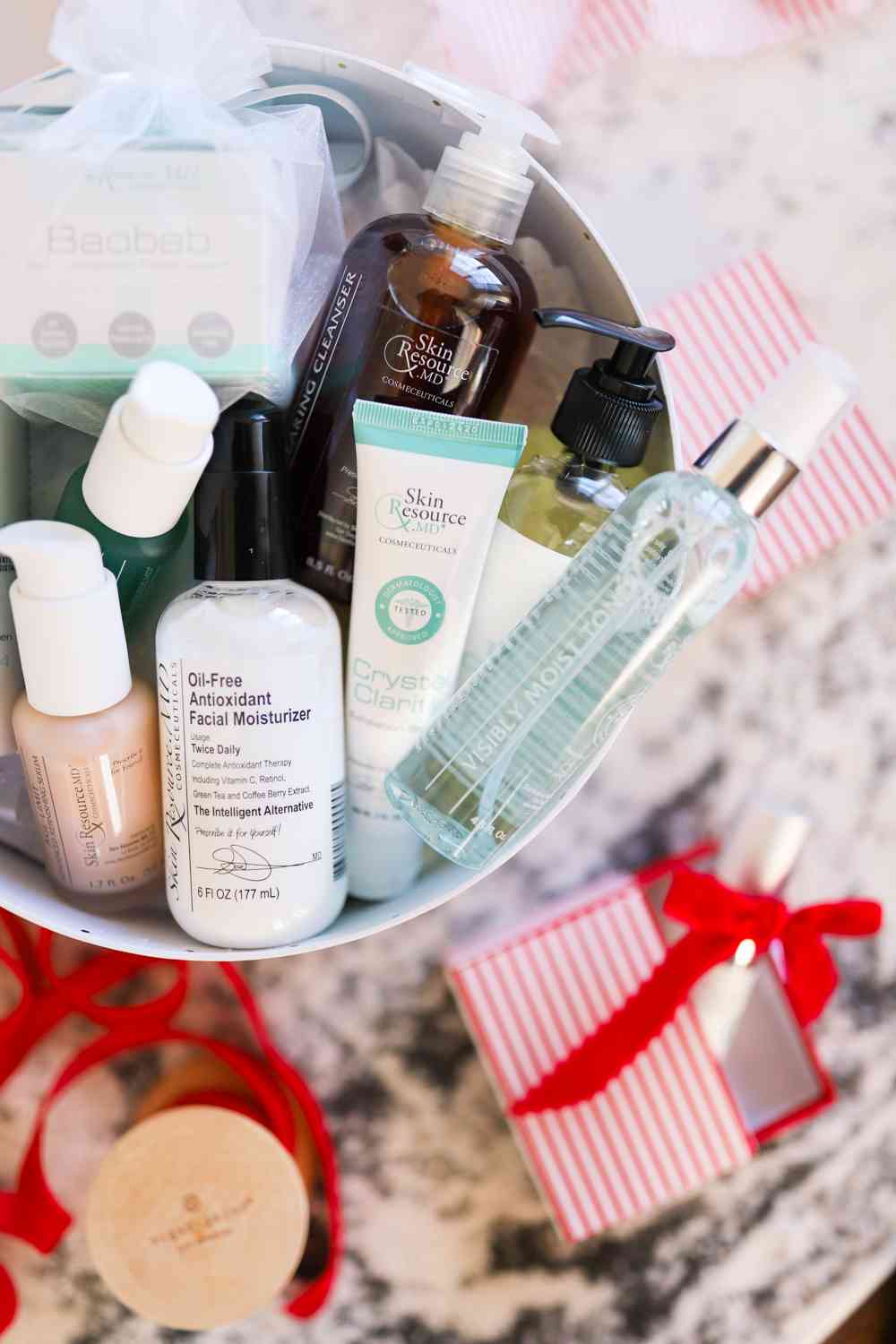 Skincare can be useful for anyone to keep their face glowing | Credit: Cosmetix.ca
Looks can play a major role in our adulthood. When meeting a new person or applying for a new job, first impressions are important to give a lasting impression on said person. Oddly enough, it can sometimes make or break your relationship with them, so taking care of your looks is as important as honing your skills. With that, giving your loved one a graduation gift basket full of skincare that can be used to take care of their looks can help them tremendously in the future.

Didn't find the gift you're looking for? Have a look at our ready-made gift sets!
Elegant black themed Gift Box for Him
A dash of sea salt and crunchiness from the cashew, a chocolate to die for.
Simple, but sweet graduation gift to wish her congratulations