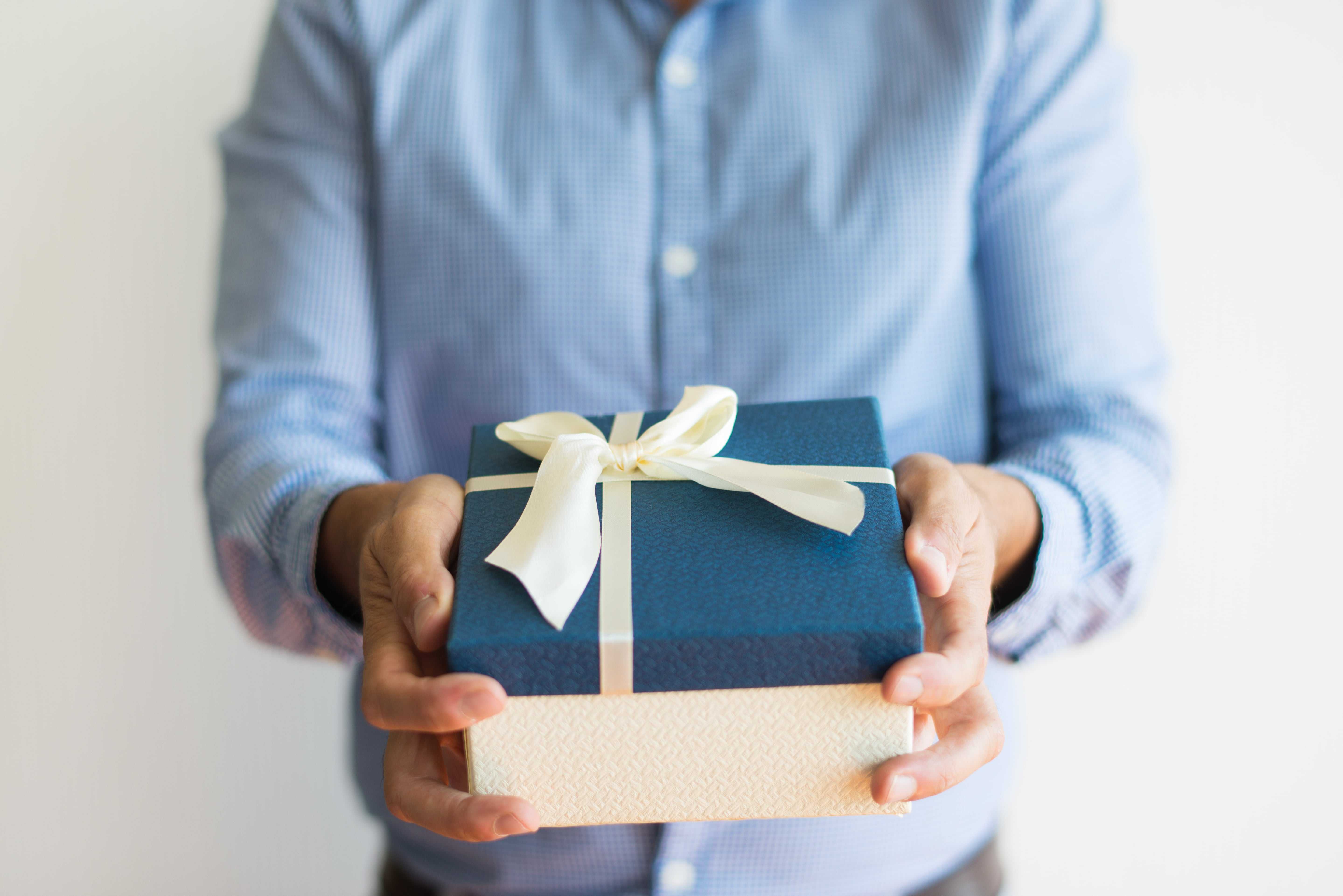 Eid al-Fitr is a great opportunity to give out gifts to your employees | Credit: katemangostar from Freepik
As most of us understand it, corporate gifts are one way to not only keep relationships with your employees, but also show appreciation for their hard work throughout their time with your company. As the day of 'victory' for Muslims all over the world is arriving, that is Eid al-Fitr or also Lebaran in Indonesia, is when Muslims celebrate their 'victory' of being able to go through a full month of fasting. It's a great moment for you, as a company, to give your employees some Eid theme-appropriate corporate gifts or hampers to build relationships and heighten your employee morale. However, it can get a little bit tricky to come up with a list of gifts to give to your employees that they'll enjoy throughout Eid al-Fitr, so in this article, we'll be giving you some ideas on what you should put in your Eid al-Fitr corporate gift boxes!
1. Dates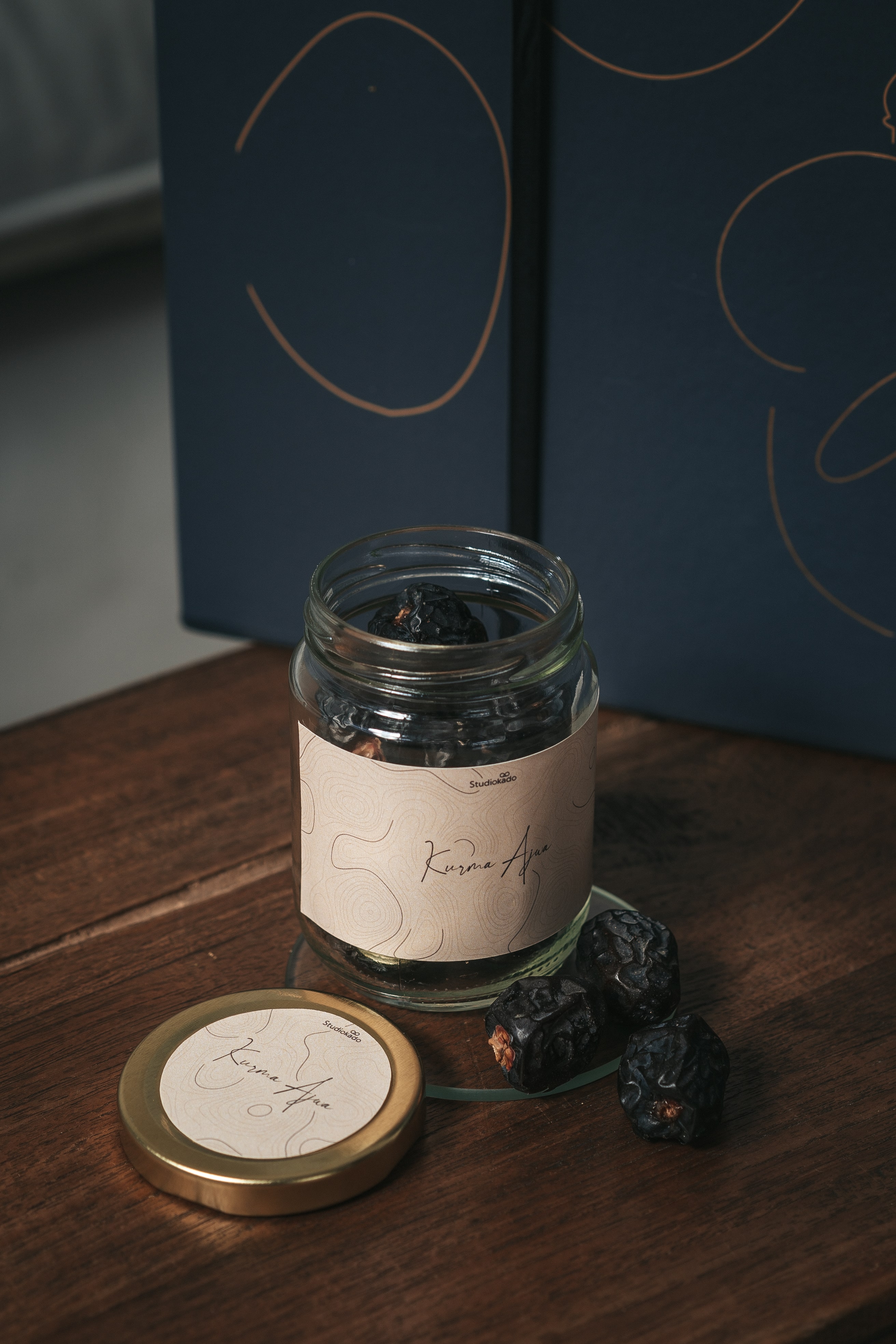 Dates are a very healthy fruit to snack on through Ramadan | Credit: Studiokado
To be known as one of prophet Muhammad's (SAW) favorite snacks during Ramadan, dates have become also very popular in present days especially for break fasting. They have a unique chewy texture and a sweet taste. And not only that, dates are filled with antioxidants and are rich in fiber and many more nutrients. Therefore it makes dates a great gift choice to give out in the month of Ramadan, have a bite!
Read : A Safe Corporate Gift You Can Give Your Employee
2. Nastar Cookies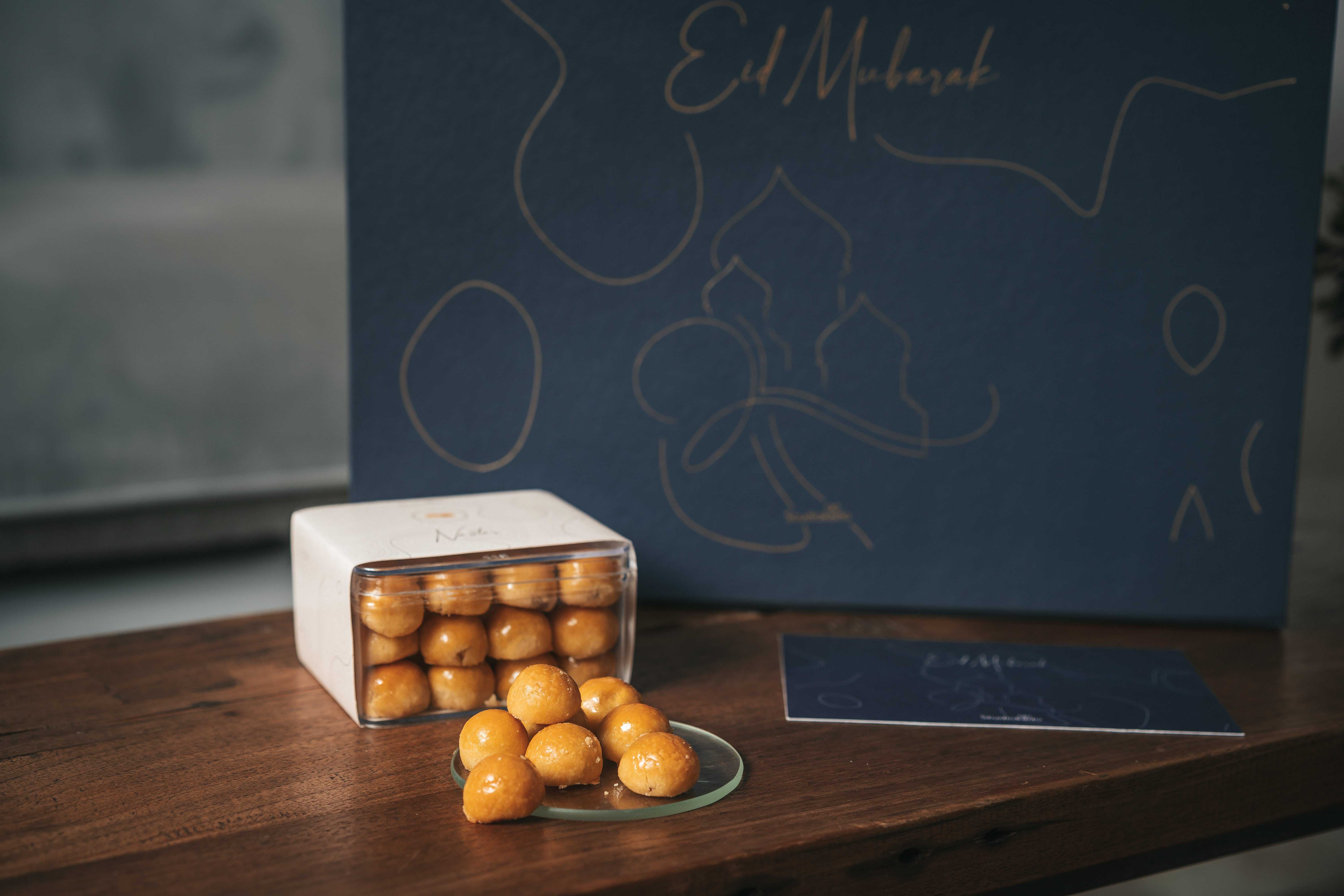 Nastar cookies are a staple snack of Ramadan and Eid al-Fitr | Credit: Studiokado
When you think of Lebaran Hampers in Indonesia, there is no doubt what comes to mind first is…Nastar cookies! As a must-have in Lebaran celebrations, Nastar Cookies have a soft texture and are filled with pineapple filling, generating a great combination of sweet & sour taste. Many people even bake their own Nastar cookies at home. Visually Nastar Cookies appear orange-yellow and have a shiny surface, quite irresistible isn't it?
3. Customized Mug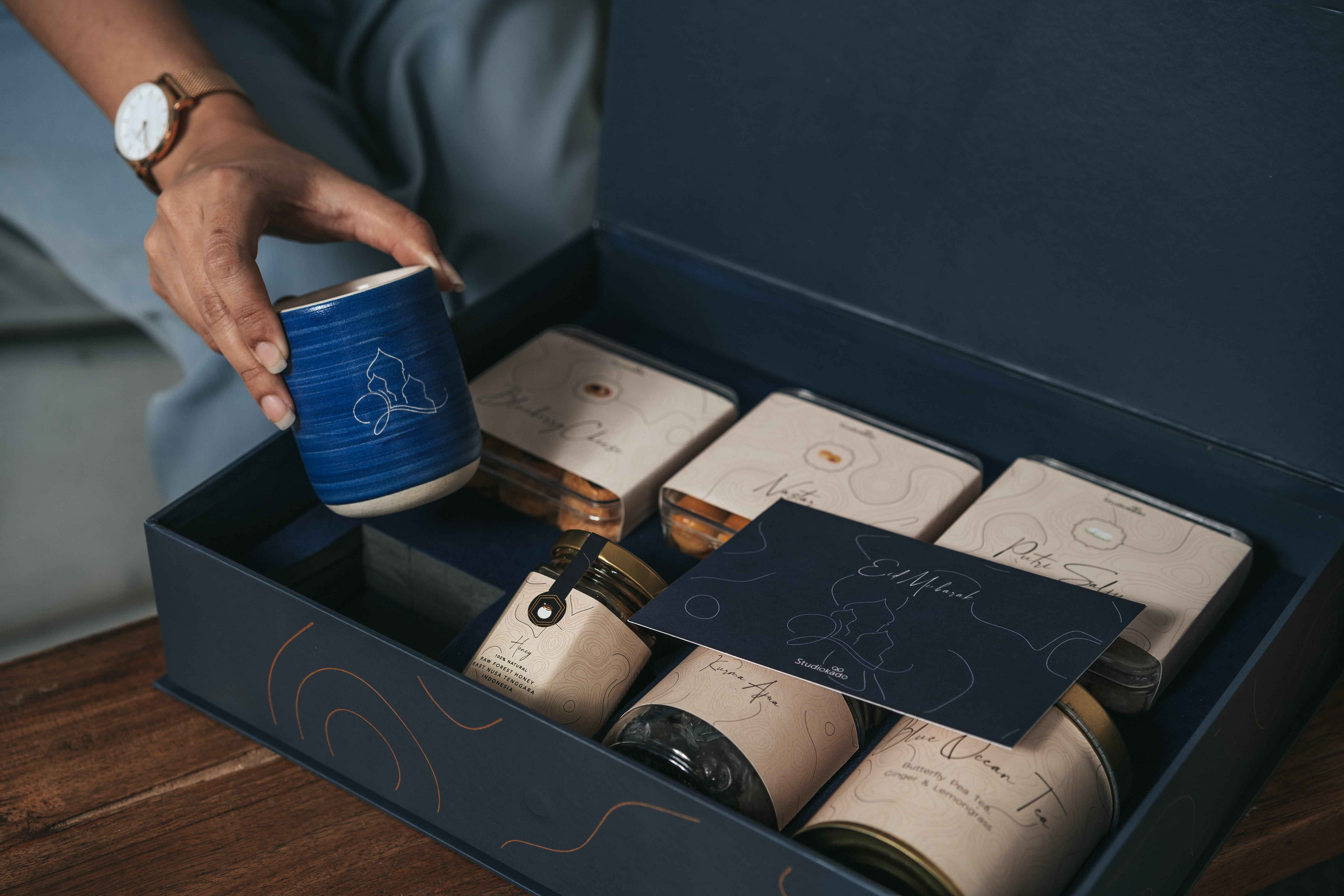 Lots of people are going to drink water at Eid al-Fitr, so a customized mug is a sensible gift for your employees | Credit: Studiokado
Because Eid al-Fitr arrives just a day after Ramadan, many people are going to want to taste lots of food again after fasting and holding back on eating for a full month. That also means people are also going to drink lots of water to warrant back the lack of water they've drank during Ramadan, which makes gifting a customized mug for your employees even more sensible.
Read : 5 Graduation Gift Basket Ideas For Your Loved Ones
4. Putri Salju Cookies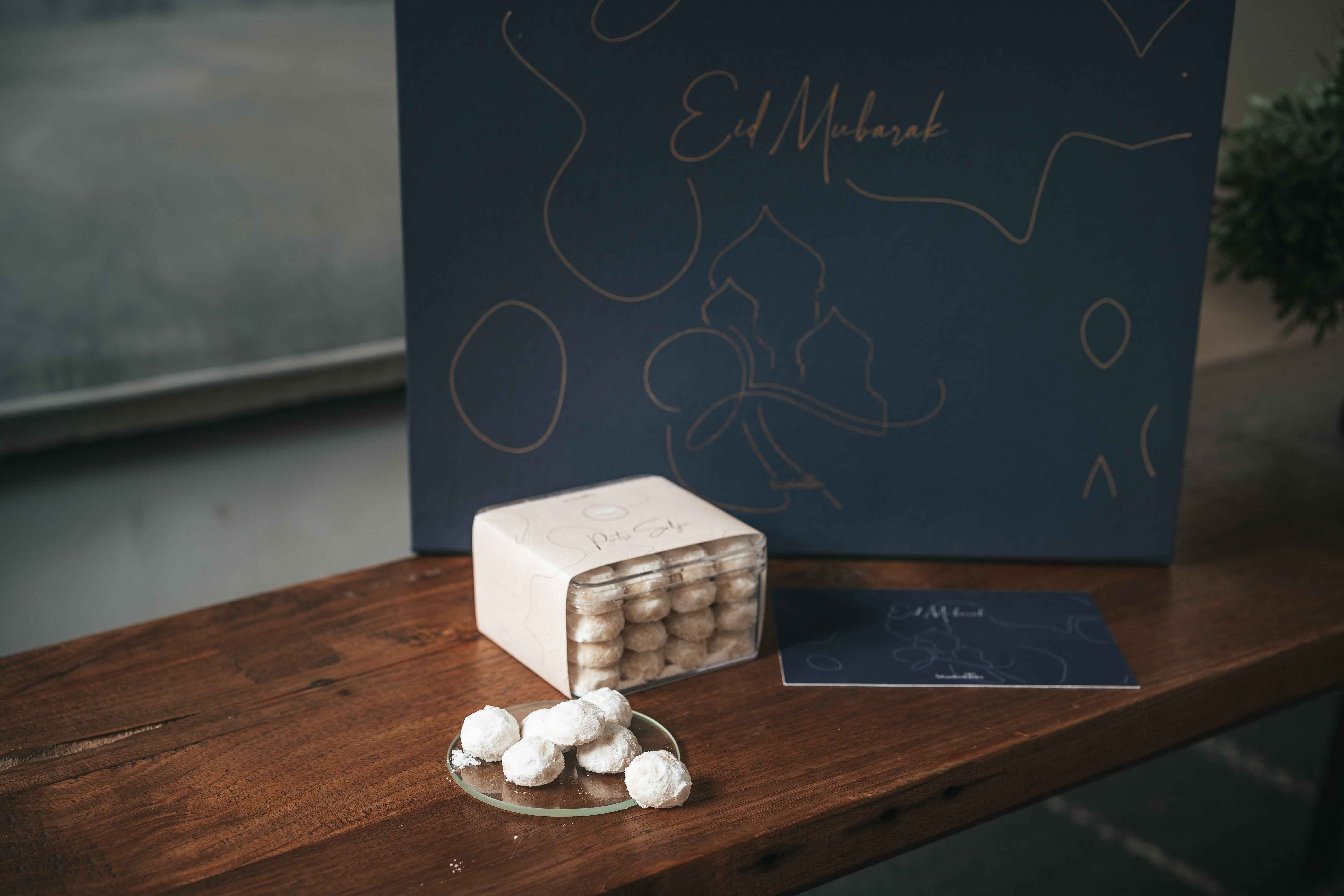 Putri Salju cookies are another staple snack of Ramadan and Eid al-Fitr | Credit: Studiokado
Another staple snack of Indonesian Ramadan and Eid al-Fitr culture, Putri Salju cookies are loved by many and in turn bought and baked by many as well. However, unlike Nastar cookies, Putri Salju cookies are shaped like a crescent moon and covered with powdered sugar, hence the name having the word salju (snow) in it. Due to the amount of powdered sugar it has on top of it, it has a very sweet taste too it, making it the perfect gift for a sweet toothed employee!
5. Customized Prayer Mat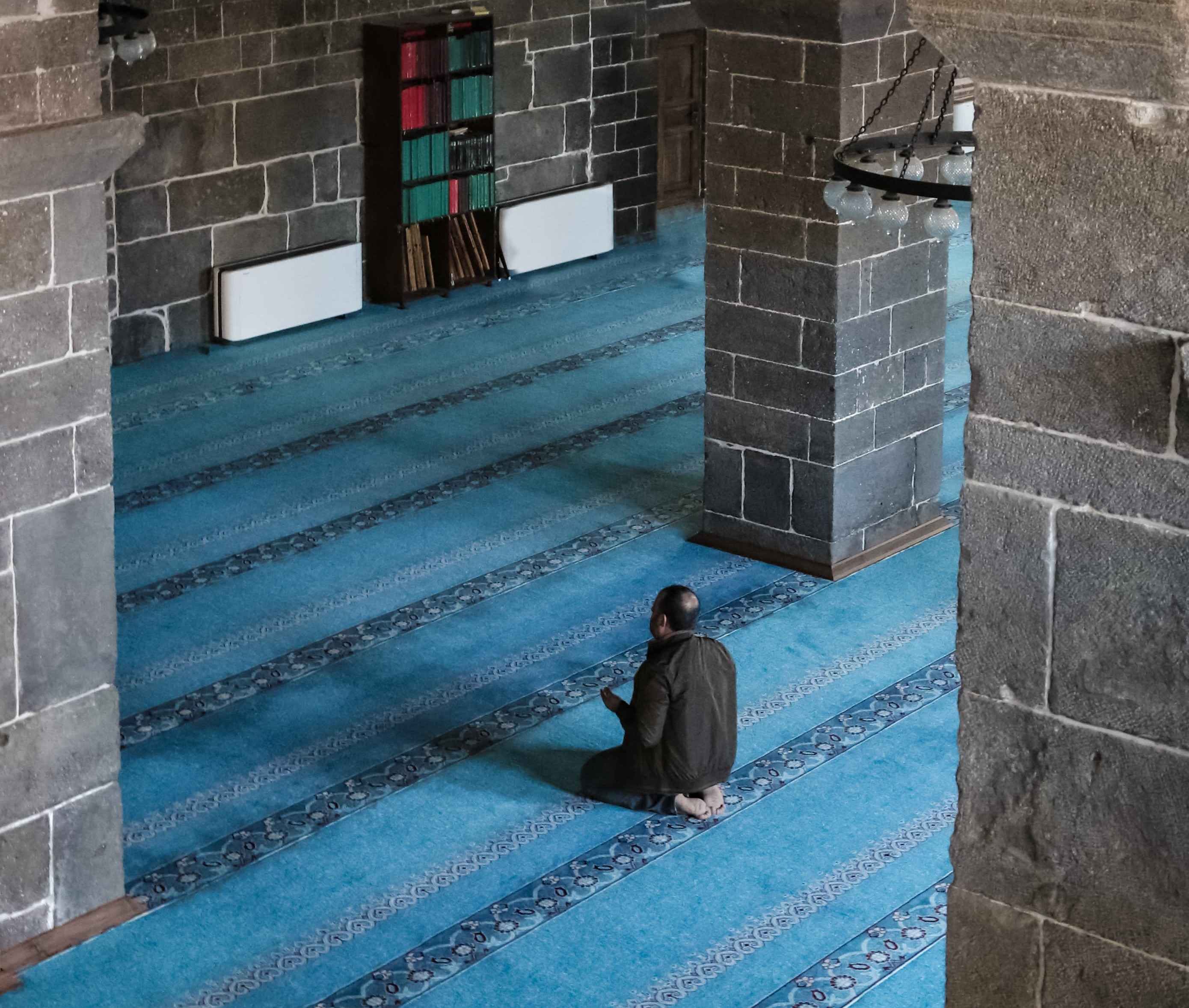 Putri Salju cookies are another staple snack of Ramadan and Eid al-Fitr | Credit: Studiokado
Prayer mats are used by Muslims to worship God. These prayer mats are used very often throughout the day and much like any conventional mat, prayer mats go through their fair share of wear and tear. With that, customized prayer mats could be the ideal Eid al-Fitr for your employees.
If you would like us to prepare lebaran hampers for your team, feel free to reach out via whatsapp anytime, we're happy to support!
Share a much more intimate and personal celebration
Perfect personal gift for those who wish to have a little dash of statement in t...
Perfect Premium Lebaran Hamper for large gatherings or very special appreciation...