Asana
Commemorate significant company events with all the stakeholders!
Throughout a company's lifespan, there will be times when they need to complete large projects that cannot be tackled by a small team. It takes an incredible amount of hard work from multiple people to pull off, but the satisfaction of having completed it will provide everyone a sense of accomplishment. Whether it's large projects or the launch of a new branch, there will be multiple times to commemorate with a company event hamper for all stakeholders involved!
What is inside?
Branded Hardbox
Tumbler
Ring Notebook
Scented Candle 150g
Brew Me Tea
Greeting Card
In the project for Asana, we included among others a tumbler to hold any drinks one would wish, whether it's hot or cold, as well as a pack of Brew Me Tea that is perfect to be brewed hot. Aside from that, there's also a ring notebook that you can write some notes in and a scented candle that can turn the atmosphere in your room into a cozy and relaxing one. All of this comes with a greeting card from the CEO or Head of PR that's packaged in a company-branded hardbox.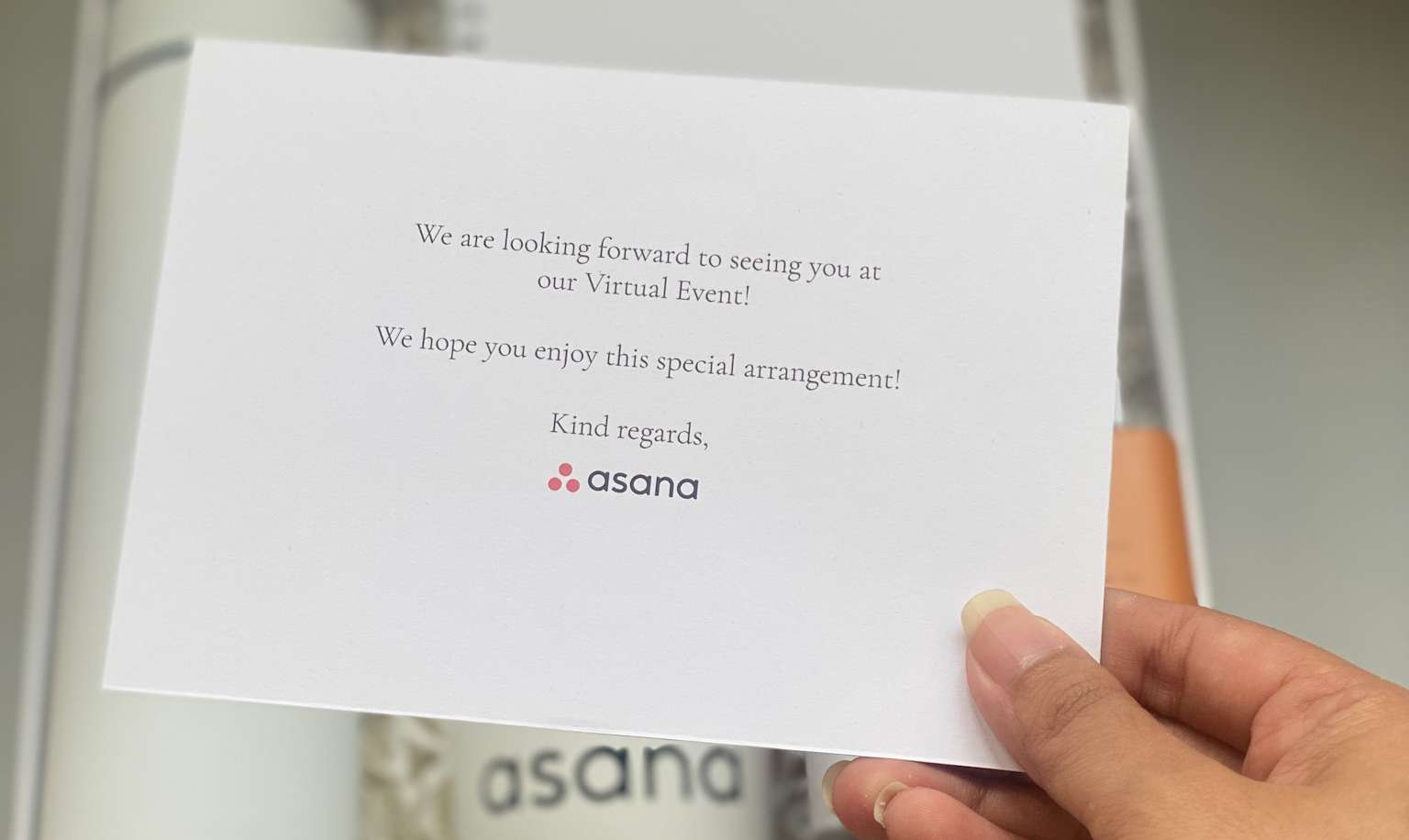 Asana is a company that focuses on empowering businesses by organizing work in one connected space. More than 100,000 paying organizations and millions of teams worldwide use their application to focus on the work that counts. It's a tech-software company that provides a service for other companies and as the job requires people to sit in front of a computer, some items in the company hampers help alleviate that into a more tolerable and mayhaps even enjoyable experience.