Waskita Sriwijaya Tol
Commemorate big company events with all parties involved!
During a company's journey, there will be times where big projects need to be tackled not by a small team, but the whole company. These can take so much time and effort to pull off, and when it's finished, the satisfaction of being able to complete it will give everyone a feeling of fulfillment. Whether it's big projects like these, launching a new branch, or even new software, these are great times to commemorate with all parties that are involved with a company event hamper!
What is inside?
Branded Hardbox
Parker Pen with Custom Engraving
Ring Notebook
Travel Mug
Greeting Card
In the project for Waskita Sriwijaya Tol, we included among others a Parker Pen, renowned pen brands across the world, with custom engravings, as well as a ring notebook to take notes anywhere the holder brings it. Aside from that, we've also included a travel mug that can be brought anywhere someone wishes to, and a greeting card with a few words from the CEO of Waskita, Head of HR or PR, or Project manager. All of these items are adorned with black to give out a premium feeling and tucked into a very slick company-branded hardbox.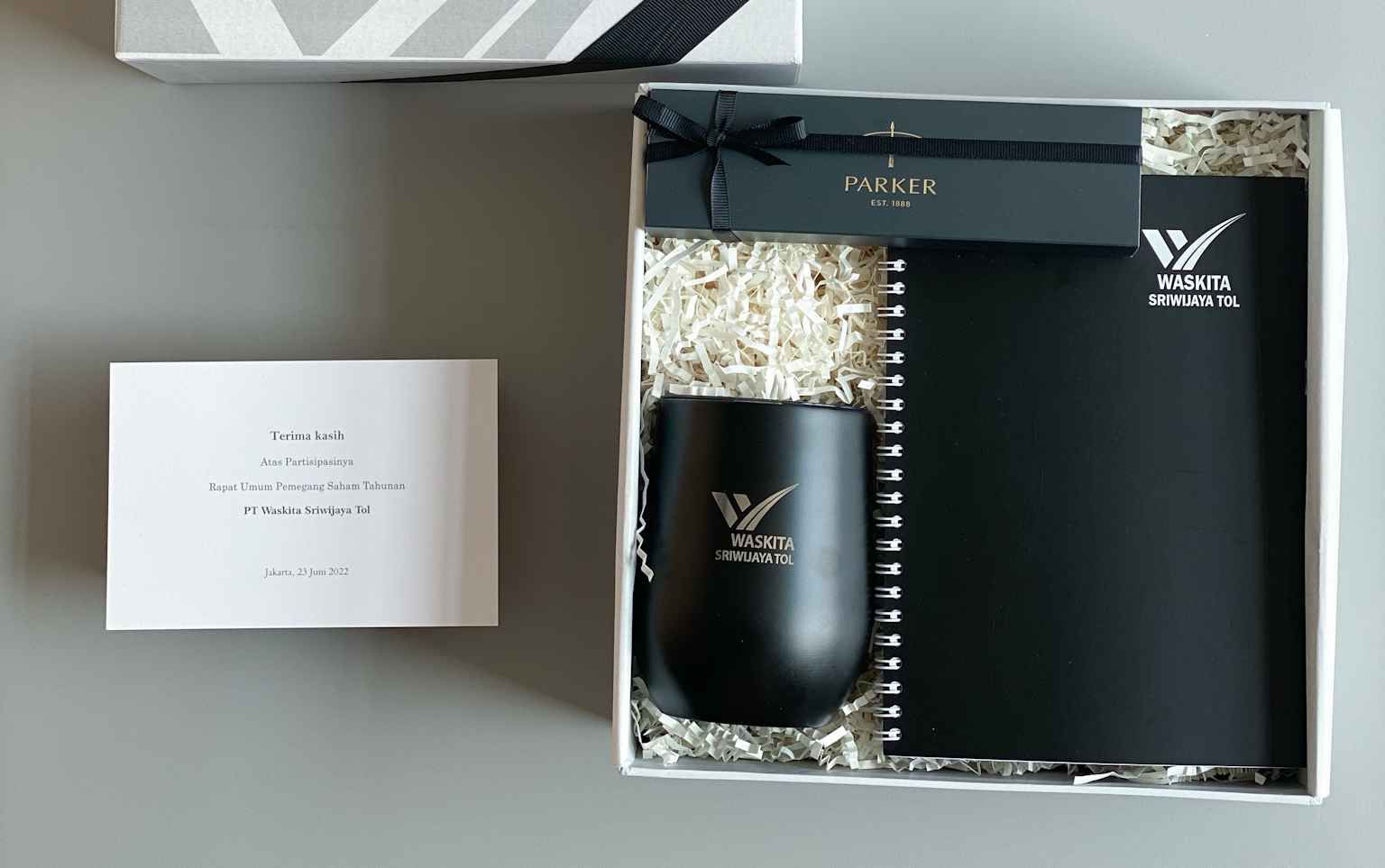 PT. Waskita Karya (Persero) themselves are a company that focuses on infrastructure-building, having a proven track record in winning and executing major infrastructure projects whilst having complementary business lines to support further growth, where PT. Waskita Sriwijaya Tol is a subsidiary, working to create highways across Indonesia. These company event hampers can be used in big events relating to Waskita Sriwijaya Tol's activities.