Lionsgate
Celebrate important business events with everyone involved!
Throughout a company's journey, big projects will need to be tackled not by a small team, but the entire company. These take a lot to execute properly, but when they're done, the satisfaction of having completed it will give everyone a sense of accomplishment. Whether it's large projects like these, the launch of a new branch, or even the release of new software, these are great times to commemorate with a company event hamper for all parties involved!
What is inside?
Branded Hardbox
Xiaomi Airdots 2 with branded case
Tumbler
Movie Blanket
Greeting Card
In the project for Lionsgate, we included among others a pair of Xiaomi Airdots 2 with a Lionsgate-branded case that's perfect for listening to music and watching movies, as well as a tumbler to hold the drinks you need, whether it's for on the go or just at home to keep your water warm. In addition to that, there's a movie blanket and a greeting card containing information about Lionsgate's latest service, Lionsgate Play. All items are adorned with a black and red motive to give out a premium feeling as well as being tucked into a very slick company-branded hardbox.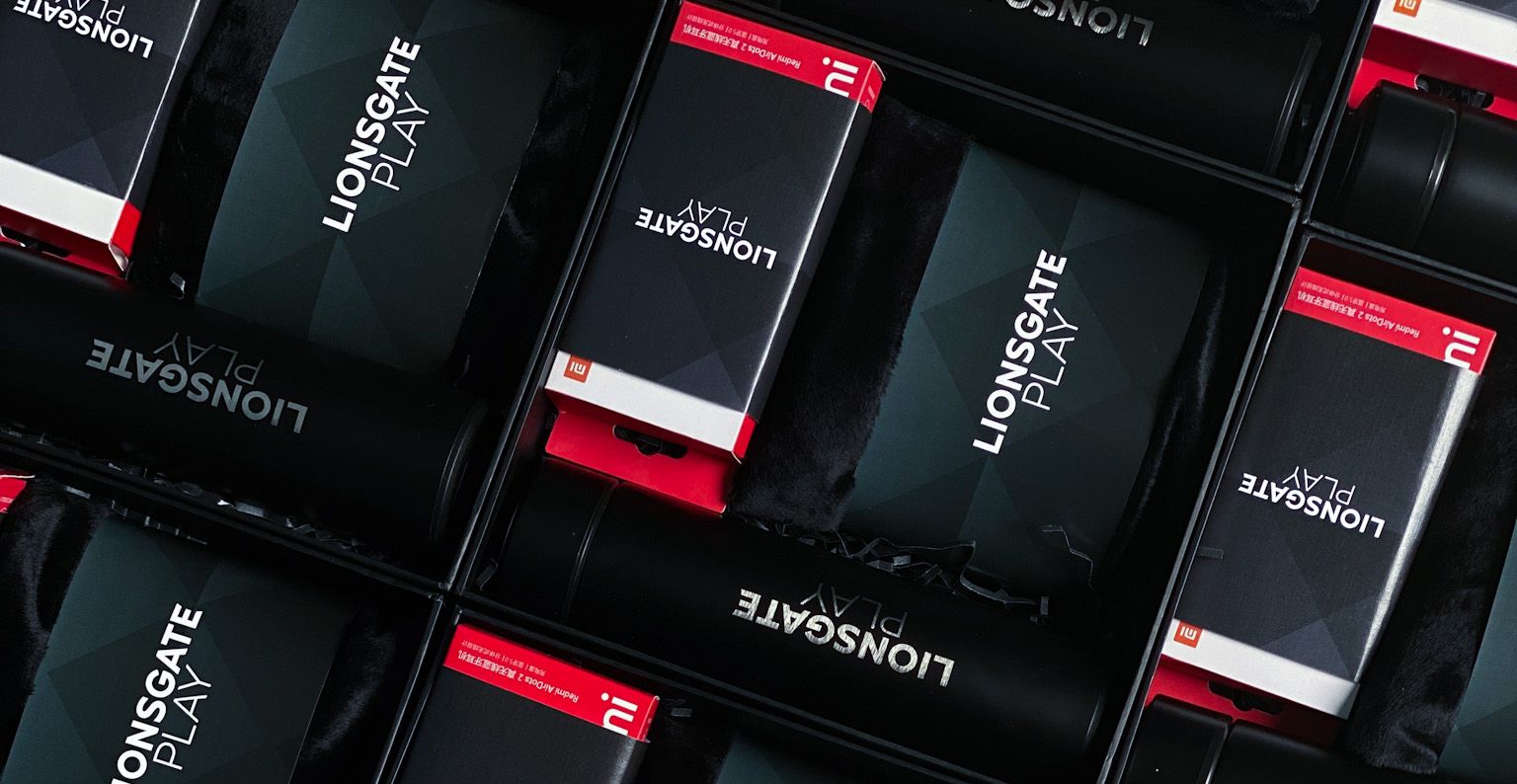 Talking about the company, Lionsgate is a company that consists of a Motion Picture Group, Lionsgate Television, and Starz which is one of the pre-eminent modern premium global streaming platforms. With that context, it is appropriate that the company's hamper centers around enjoying a movie, with a movie blanket and some wireless earphones being present in them.